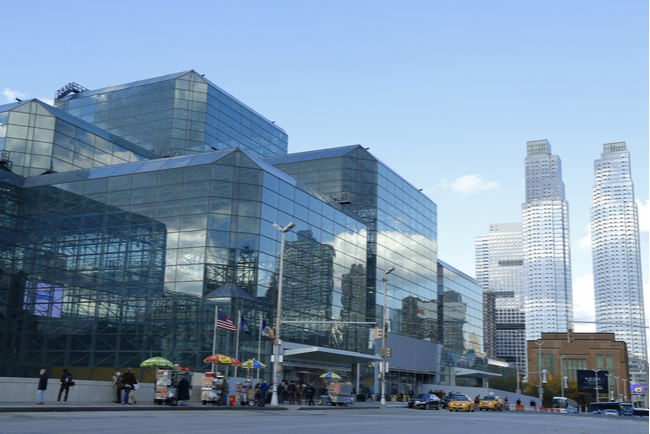 In light of the continuing health situation in New York and its metro area, TMR and Unicomm on Thursday announced that the New York Travel & Adventure Show, scheduled for later this month, will now take place starting on March 18.
"With the New Year, I had hoped I would never have to write another postponement notice in my career. However, with the fast surge in the Omicron variant of COVID-19, particularly in the New York Metro/Tri-State area, we have decided it would be prudent to move our inaugural New York Travel & Adventure Show to March," John Golicz, the CEO of the Travel & Adventure Show Series said.
"We have wrestled with this decision and have been scouring the data points daily," he said. "We have polled numerous exhibitors and sponsors, NY Health officials and even speakers, and all agree the move is a prudent decision."
The show will now run through March 20 at New York's Javits Center. It will include much of the same content that was planned for the January date, with consumer days (March 19 and 20) featuring including Samantha Brown, Peter Greenberg, Paulin Frommer, and more.
It will also include the Friday Travel Trade Summit on March 18, produced by TMR, welcoming travel advisors and partners from across North America, with speakers including CLIA's Kelly Craighead, Nexion's Jackie Friedman, Signature's Ignacio Maza, Cruise Planner's Michelle Fee, TPI's Jenn Lee, TRAVELSAVERS' Kathryn Mazza-Burney, and more
"We are disappointed not to see all of our partners and travel advisors in New York later this month, but in light of the rising case numbers and after conversations with our partners Unicomm, we felt it was best to wait until March to move ahead," TMR publisher, Anne Marie Moebes said. "While the delay is unfortunate, it does not damper our excitement to bring the show to all of the travel advisors in the New York area!"
Tickets already purchased, along with booths, are all being moved to the March dates. Hotels booked through the show at the Courtyard New York Manhattan/Midtown West will be canceled and a new link for rebooking will be sent to all those who had reservations.