'60 Minutes' Exposé About Allegiant Stirs Up Agents and Industry Officials
by Barbara Peterson /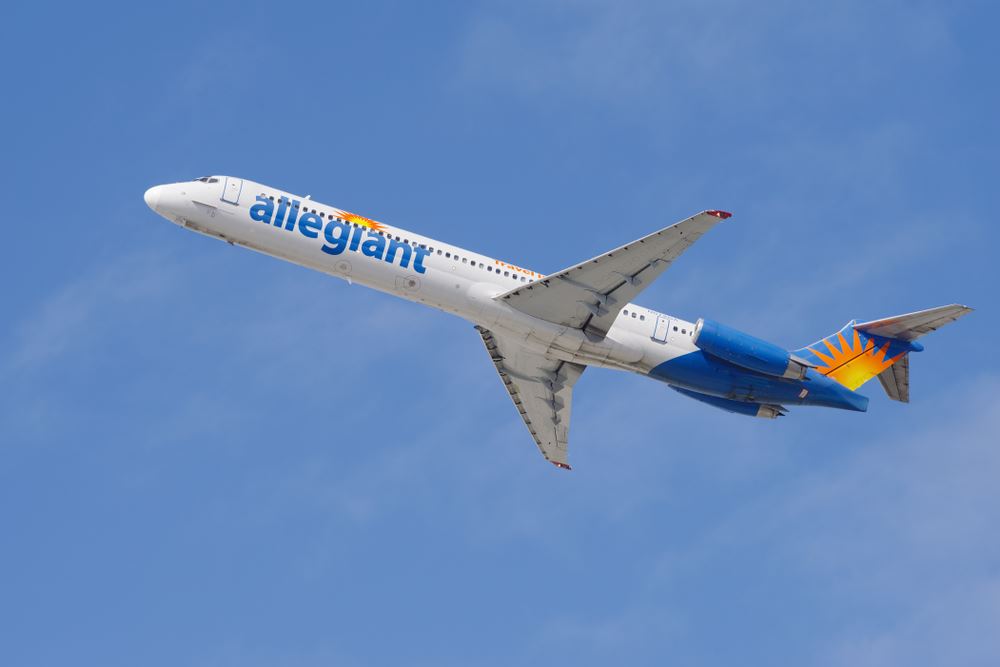 An investigative report by CBS' "60 Minutes" about alleged failings at Allegiant Air has put the topic of aviation safety on the front burner, with some members of Congress calling for a broader examination of airline practices and whether the federal government has been vigilant in overseeing the industry.
Sen. Bill Nelson of Florida quickly called on Congress to examine the revelation that Allegiant had roughly three times as many mechanical problems as other airlines in a recent 20-month period covered by the report.
Allegiant Air has strongly defended its record, criticizing the segment as a "false narrative," and questioning the motives of some of the sources interviewed.
But, judging from comments made by travel agents and other industry officials, the longer-term impact of the report may be limited – in part because many agents were already steering clear of the budget airline, not due to safety fears, but more due to its business model.
"No, we do not book Allegiant because they are not in our GDS," said Terry Regan, president of Berkeley's Northside Travel in Berkeley, California, adding that, "I might have booked them once, when there was no other choice."
He said, in general, he would urge clients to avoid it and any other carrier with a poor on-time record. Allegiant's geriatric planes, the news segment pointed out, tend to break down more often, and aside from any potential safety issues, that increases the odds of a delay or cancellation.
"If the client definitely wants this airline, they can book it themselves and avoid our $39 fee," Regan said. On the question of whether the airline is less safe than its rivals, Regan noted "we have to be careful about scaring clients."
For smaller markets
For agents in smaller markets where Allegiant may offer the only nonstop service on some routes, the choice can be harder. "Being in Bangor, Maine, means we don't have a lot of options," said Diane Bean, founder of Off on Vacation, a local travel agency. But her experiences trying to book Allegiant, which offers direct flights from Maine to Florida, were less than encouraging.
"I once had to sit on hold for six hours," she said. Although, during the recent string of Nor'easter storms, she did book Allegiant to help a stranded client get back home. She said, in general, it is more difficult to book a non-traditional airline that does not participate in major booking systems. "In some situations, I would book them, but it is not usually an option for my clients."
In fact, Allegiant has thrived by offering point-to-point, nonstop connections between northern cities and Sunbelt destinations. Last year, it carried some 12 million passengers, and it has been steadily profitable since it started up nearly 18 years ago. Typical of the markets it serves is Des Moines, where it began operations in 2003 and now flies direct to Los Angeles, Phoenix, Punta Gorda, Orlando, Sanford, and St. Petersburg-Clearwater.
That business model, along with fares as low as $35 one-way, has garnered it a cult following among some price-conscious travelers.
"It's an easy and inexpensive way to get out of South Bend," Amy Riffle, agency manager for Edgerton Travel, in South Bend, Indiana, was quoted as telling a local TV station following the "60 Minutes" report. She pointed out that the carrier flies from her home town to Florida, Las Vegas, and other warm-weather places that are popular with her clients. While she heard from a worried client who had seen the TV broadcast, she said she would not advise a client to change plans, given the paucity of good alternatives. "It's definitely a personal choice," she said.
FAA also under scrutiny
The FAA, which also came under scrutiny in the news broadcast, said in a statement that it had "engaged" in 48 compliance actions against Allegiant Air "in which we investigated violations and ensured the carrier took corrective action." It added, "the FAA conducts ongoing evaluations of Allegiant's safety compliance, as it does with all carriers, and has not identified any significant or systemic problems with the carrier's current operation."
But, it did confirm that it had moved up the date for Allegiant Air's routine National Certificate Holder Evaluation from 2018 to 2016, due to the very issues raised in the broadcast. After the review, the FAA had said it found some minor issues and had given Allegiant a deadline to correct them.
Some of the mechanical problems led to emergency landings and evacuations, or reports of smoke or fumes in the aircraft. The same aircraft made an emergency landing in August due to engine trouble.
In a statement after the program, Allegiant's top safety official, Capt. Eric Gust, said the story was outdated and shows a "troubling misunderstanding" of the FAA's oversight of airlines. "I want to tell you personally that I am outraged and astounded by the irresponsible, grossly misleading story," he said in a message to customers. "To you, a member of our Allegiant family of travelers, I want to be very clear: safety is at the core of every aspect of our operation, every day."