ASTA: CDC Testing Requirement 'Threatens to Create a Logistical Crisis'
by Daniel McCarthy /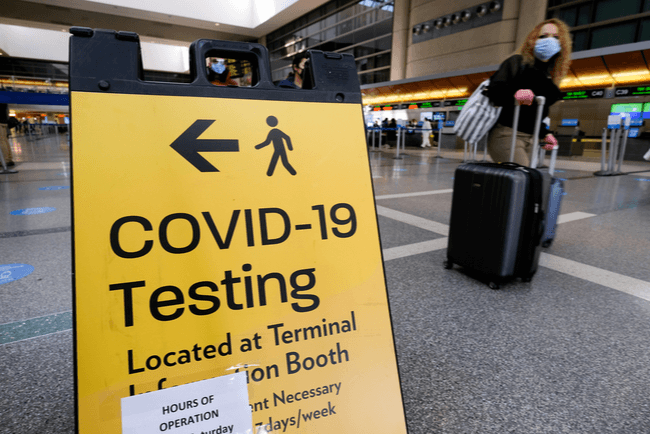 On Tuesday, the U.S. Centers for Disease Control and Prevention (CDC) announced that starting on Jan. 26, all air passengers will have to get a viral test within three days of their flight to the U.S. and bring documentation of either the test (can be electronic) or documentation that they were infected and recovered, to their airline.
Airlines, according to the CDC rules, must then confirm the negative test for all passengers before boarding, and any passenger without the documentation must be denied boarding.
In a statement reacting to the news, the American Society of Travel Advisors (ASTA) said that while it supports "an accurate, rapid-response testing regime...in lieu of mandatory quarantines or travel bans" (ASTA called for a national testing plan in October 2020), without a rapid-response reliable test, the requirement "threatens to create a logistical crisis."
"Requiring a negative COVID-19 test within 72 hours of departure will not ensure that COVID-19 will not spread. It is very possible to be infected within 72 hours of having received a negative test result. As the CDC has already acknowledged, on its own, the new testing regulation will not halt the virus' spread due to lag time between test and flight, incubation period, and false positives," ASTA President and CEO Zane Kerby said on Wednesday.
"When travelers are stranded because they are unable to obtain an in-destination test in time for departure (if at all), this will set off a domino effect throughout the supply chain - stranded passengers, missed connections, and cancelled flights. The inability to procure a test, and the uncertainty of being stranded will cause many travelers to postpone plans, resulting in further mental, emotional, and economic harm," he added.
Kerby also said that the best thing for travel advisors and consumers would be for the CDC communicate its list of exempted destinations.
"Additionally, now that vaccines are available, we have a solution to ensure that travelers are protected. ASTA remains committed to advocating for more resources for vaccine distribution, increasing the capacity and timeliness of testing in our own backyard, and a federal mandate requiring masks in all public places."
U.S. Travel reacts
The U.S. Travel Association reacted differently the news.
In a statement on Tuesday night after the news broke, U.S. Travel Executive Vice President of Public Affairs and Policy Tori Emerson Barnes said that the new order "provides yet another layer of safety for international travel," though it should be accompanied by other risk-based policies like lifting international inbound travel restrictions and dropping post-arrival quarantine requirements.
"With an international testing requirement in place, international visitors and returning residents would be tested at much higher rates than the general public and pose a much lower risk of transmitting the disease. So it would make sense to lift international travel restrictions and quarantine requirements at the same time," Barnes said.
"With a risk-based, layered approach to health and safety throughout every aspect of travel, it's possible to both protect public health and allow travel to safely resume."