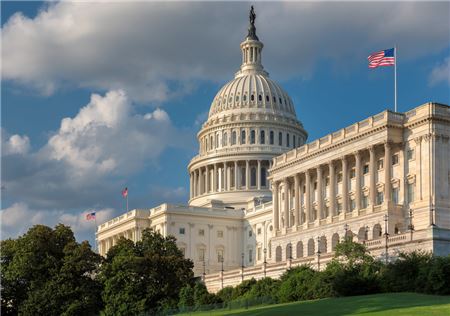 This weekend marks the annual Legislative Day event, hosted by the American Society of Travel Advisors (ASTA).
The event, which will take place at the Mayflower Hotel in Washington D.C. from June 3-4, brings together travel professionals and lawmakers to discuss travel, and to address any issues that could affect the industry.
Ericka Richter, Director of Communications for ASTA, took the time to answer some questions, prior to this weekend's proceedings.
TMR: What are ASTA's legislative priorities for this year?
Ericka Richter: Here are the three main issues we'll be focusing on this year:
Industry Education: With so many new Members of Congress sworn in this year and with ASTA having just rebranded in 2018, we plan to put more emphasis this year on telling the story of our resilient and growing industry to the members of 116th Congress. Educating these lawmakers on your business is an important first step to ensuring our voices are heard on the issues that matter most.
Bolstering Funding for TSA and Its Workforce: The Aviation Passenger Security Fee was created to pay for the costs of providing civil aviation security services to, but since 2013 Congress has been diverting over $1 billion per year of these fees to deficit reduction and away from aviation security services. The Funding for Aviation Screeners and Threat Elimination Restoration (FASTER) Act would eliminate this diversion of passenger security fees and give the Transportation Security Administration (TSA) access to revenue to ensure that airport screeners receive pay during any future government shutdown.
Independent Contractor Harmonization: Today, there is a lot of confusion about whether workers should be classified as employees or independent contractors, with multiple agencies such as the Internal Revenue Service (IRS) and Department of Labor using different tests for making this determination. At Leg Day we'll be supporting The Harmonization of Coverage Act, which adopts the IRS' "right-of-control" test across the board. Given the growth in agency usage of independent advisors in our industry, getting clarity here will be critical.


TMR: What factors could get in the way of these goals and priorities?
E.R.: On industry education – job #1 – we can't lose. TSA funding may get tangled up in broader budget debates, while IC harmonization is something organized labor tends to oppose, complicating our efforts. Still, doing nothing is not an option. Policymaking is a marathon, not a sprint. Our goal is to get as many legislators as possible to support our priorities and increase the chances of success, even if it takes a few years. Showing up, in person, year after year, is the best way to make that happen.
TMR: Why are these events so important for the travel industry, and more specifically, for travel advisors?
E.R.: In politics, you face a choice – engage in the process or put your head in the sand, leave the field to the opposition and hope for the best. ASTA and our members choose to engage, both in DC and in the states, and have a series of wins to show for it.
Legislative Day is the most important part of that engagement. According to the Congressional Management Foundation, an in-person visit from a constituent is rated by congressional offices as THE most effective way to influence a Member of Congress. For example, last year our ASTA members generated Congressional support for the removal of burdensome new consumer disclosures contained in the Senate version of the Federal Aviation Administration reauthorization bill, saving the industry $29.8 million per year in "talk time" and lost sales.
TMR: What happened at last year's Legislative Day event? And how do you think this upcoming conference will compare to last year?
E.R.: We had nearly 150 advisors attend more than 120 meetings in Washington, D.C. to have their voices heard by Congress. There were a record number of participants, nearly 50 percent higher than 2017. The three key issues we focused on were: limiting travel advisors need to provide verbal disclosures currently included in the FAA Reauthorization bill before Congress; gaining support for the Travel Agent Retail Fairness Act (H.R. 2515), which would remove advisors from a Department of Labor "blacklist"; and harmonization of various federal independent contractor rules.
We don't have final numbers yet, but attendance will be bigger than last year.
TMR: For those who can't attend the conference, how can people get involved and stay up-to-date with everything happening that week?
E.R.: First, make sure you're an ASTA member, and engage with your local ASTA chapter. Your membership supports our advocacy for all travel advisors at every level of government.
Once you're a member, engage with ASTA starting at ASTA.org/Advocacy, a complete toolkit resource for all travel advisors to stay updated on important issues in their state as well as our national campaigns.
Unless you are a real policy wonk like our government affairs team at ASTA, your first choice of reading material with your morning cup of coffee probably isn't a state tax proposal or a draft aviation bill.
Luckily for you, ASTA's team is stocked with policy experts who dedicate their days to monitoring, analyzing and coordinating grassroots action on a whole host of potential harms to the travel agency community so you don't have to. While we hope our members realize the benefit of having a trade association to fight these battles for them, let us break down what it means for you and your bottom line. You can read more
To stay up-to-date with everything that is happening for the week, we suggest following our social media channels @ASTATravelAdvisors on Facebook, Instagram and Twitter. Make sure you are signed up to receive ASTA's Travel Advisor Daily, where we update you on important industry information and opportunities to participate.