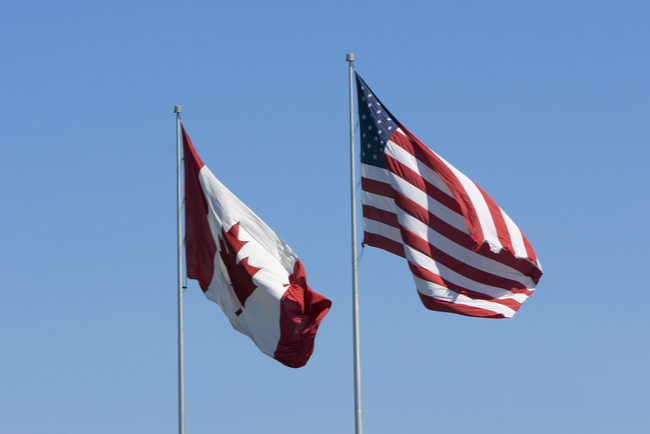 In a letter on Friday sent to the members of the U.S. and Canadian governments, the heads of ASTA and ACTA pushed the U.S. and Canada governments to make reopening the border "an immediate priority."
The letter, signed by ASTA's Zane Kerby and ACTA's Wendy Paradis and written on behalf of the "180,000 people who work at travel agencies on both sides of the border," asks the U.S. Secretary of State and Secretary of Homeland Security, along with Canada's Minister of Transport and Minister of Health, to "make safely restarting U.S.-Canada travel an immediate priority."
"While securing additional financial relief for our members from our respective governments remains the top priority for both associations, responsibly reopening travel between our two great countries is a critically needed step in order for meaningful recovery of the travel agency sector to occur," the letter reads.
Kerby and Paradis write the letter as rumors continue to swirl about a potential reopening. Just this week, in a report from Bloomberg, citing people "familiar with the discussions," it was revealed that an announcement could come any day, reopening in time for the July 1 national holiday in Canada and the July 4 national holiday in the U.S. But the public is still waiting and agencies on both sides of the border are in dire need of assistance.
"As a result of these restrictions, average travel agency business income in the U.S. was down 82 percent in 2020 as compared to 2019 according to ASTA member surveys. In Canada, with some of the strictest travel restrictions in the world, travel agent revenue was down 95 percent in 2020 compared to 2019, and over 800 storefront travel agencies have now had to close permanently," the letter reads.
"And due to industry economics (i.e. commission payment schedules), there will be a substantial time lag between a return of travel bookings and a corresponding return of business income – an anticipated average of eight months' delay."
Both ASTA and ACTA are ready to work with their respective governments to develop a plan to restart the travel between the two countries and the goal for the two trade organizations is to release it prior to June 21, the date that the current border closure is set to expire.
"We stand ready to work with you and your staff to develop a plan to clearly spell out how and when we will restart travel between Canada and the U.S., with the objective of releasing it prior to June 21, when the existing Canadian border measures are set to potentially be renewed," the letter reads.
Canada is still far behind the U.S. in terms of vaccination progress and well behind the 75% vaccination rate that Trudeau has cited for reopening the border—according to the CBC Vaccine tracker, 60% of Canadians have received a first dose of vaccine and 8% are fully vaccinated, compared with the 42% in the U.S. who are fully vaccinated.