Advisors Throw House Parties for Customers and Suppliers
by Cheryl Rosen /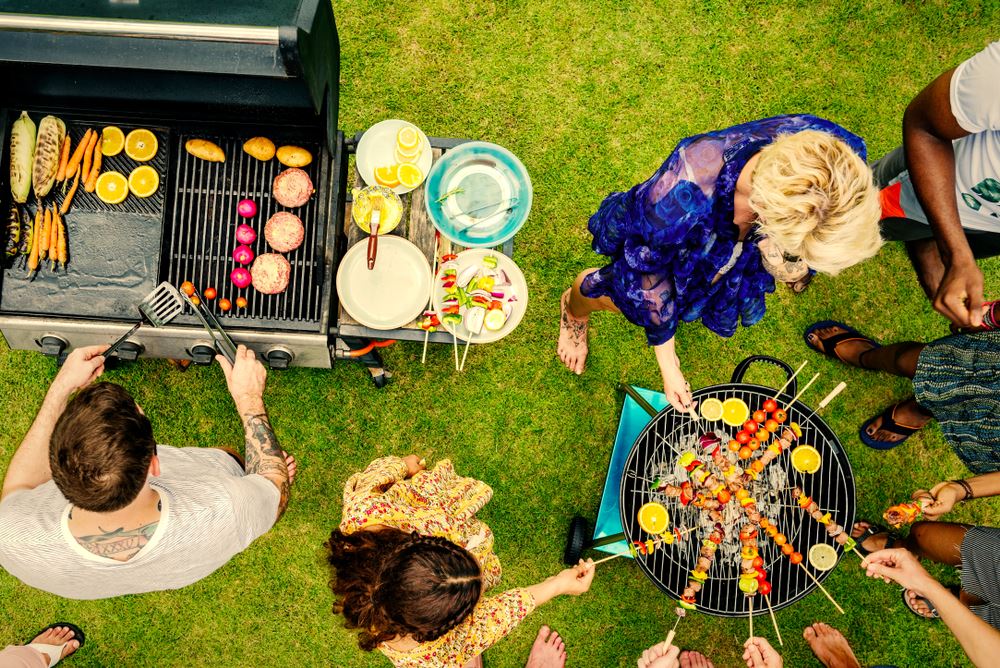 When travel advisor Daniela Harrison bought her house, one of the first things she did was invite all her clients over for a barbecue.
"I said, 'Your trip helped me buy my house, come over and see it; we'll have a potluck.' Now when we talk about their next trip they say, 'How are your dog and cat? Did you paint the garage yet?' It totally changed our whole relationship from a transactional relationship to a personal one," she says.
Now that her clients are also her friends, Harrison has changed the way she sells them travel. Rather than just a single trip, she talks about five-year travel plans and back-to-back group trips. When someone said they wanted to go to the Galapagos, for example, she suggested a group of 12 new friends all go together — and while they were there, they tacked on excursions in Peru, Machu Picchu, the Amazon and the Nazca Line, maximizing their airfare by staying for a full month.
"I've really extended my business with back-to-back sailings based on a five-year plan," she says. "I've been doing talks on the benefits of traveling that way, written editorials for the local paper, and hosted an annual travel expo. I talk about it always, to anyone who will listen."
Often Harrison's small-group trips — which have brought in more than $1 million in revenue so far this year to her agency, Avenues of the World — start with that core group of clients who have been to her house, attend all her events, and travel together. Often the group also includes suppliers, who barbecue and have a glass of wine and chat informally about what's new and exciting in the world of travel. "We have a beautiful office but I like to have a more personal relationship with my clients," Harrison says. "I don't want them to feel like I am just selling them something."
Bringing in the suppliers
For Eric Hrubant, meanwhile, throwing a party means including not just customers, but also suppliers. His vacation home in Kennebunkport, Maine, includes a separate art gallery — a perfect space for the intimate travel evenings he hosts, which BDMs often swing by to attend and co-sponsor.
For his last one, for example, Kelly Berry, from African Travel Inc., co-sponsored an evening of informal information "for those who don't know your Zimbabwe from your Botswana." A sommelier friend curated South African wines, and another cooked up some heavy hors d'oeuvres; two other agents from Hrubant's agency, CIRE Travel, an affiliate of Tzell, came up from New York, as well. The evening cost about $1,500 (not that much for a $19-million agency that spends six figures on marketing) for what turned out to be "an amazing event and social media genius," with original content being shared on Facebook, Instagram, Twitter, and LinkedIn, by CIRE Travel, Tzell, Travel Leaders, and African Travel.
After the guests left, Hrubant, the agents and Berry sat around in the living room, swapped stories and bonded.
With three full-time luxury leisure agents working on five to 15 safaris at any given time, Hrubant is confident the evening will end up in the black; already two of the 20 customers who were there have expressed interest in a safari in 2020. And beyond the bookings is the value — to him and to his customers — of the personal relationships he built with Berry and with his clients.
"I'm happy to introduce Kelly, to say, 'Here is my partner on the ground, who helps me plan these great safaris; she is likeable and charismatic, and she is my connection while you are there,'" he says. And indeed, "the next day, I got a million calls from other suppliers asking to do this with me."
While not everyone has a vacation house with a 1,000-square-foot entertaining area, he acknowledges, "everyone can identify a dozen clients and plan a dinner, if not in your house, then in a restaurant. It's just about taking that leap."
Different strokes for different agents
And indeed, many travel advisors agree that there is nothing like face-to-face, with clients or suppliers, at your house or theirs, or even at a coffee shop or restaurant. (Though some noted that TICO regulations in Ontario prohibit meeting with clients in a travel advisor's home.)
"My most favorite thing is having clients over for a casual lunch or drinks by the pool," said Monica Maslia, a Smartflyer luxury agent. Just last month, clients headed out on an Oceania cruise came by "and next thing you know, we are talking about Hawaii 2021. Another client was here discussing her trip to Portugal in September; now we are onto Switzerland 2020. It's certainly not a coincidence; it's getting excited. They envision me working hard on their trips in my office that's adorned with culture from all over the world, most of it gifts from my amazing suppliers when they come to visit."
For Michelle Duncan, "my favorite time is when I rent out our community center for group document events. I provide light snacks and drinks, show videos of what they will be experiencing, and pass out additional brochures and gifts to give everyone an opportunity to meet before going. It's a great ice breaker."
Dillon Guyer has quite a few clients who prefer to meet in their own homes and is "happy to accommodate those who want that classic appeal of someone who will make a home call for you. I love meeting up with a client by their pool, maybe have a drink and discuss their vacation while in their comfort zone."
Home-based since closing the family brick-and-mortar in 2017, Ina Schweitzer now brands herself as a "mobile travel consultant" who comes to meet clients via electric smart car; Meredith Elaine Donaldson has actually had clients fly her to New York to housesit and watch the dog while they were away. And Kim Kellar "always requests an initial face-to-face meeting. There is nothing like the human touch, a firm handshake, an eye-to-eye discussion, and typically at the end of our meeting, a heartfelt hug. Everyone appreciates having a warm and friendly office to come to (the bar doesn't hurt either)."