Air Canada Vacations Launches New Programs to Support Travel Advisors
by Lynn Elmhirst /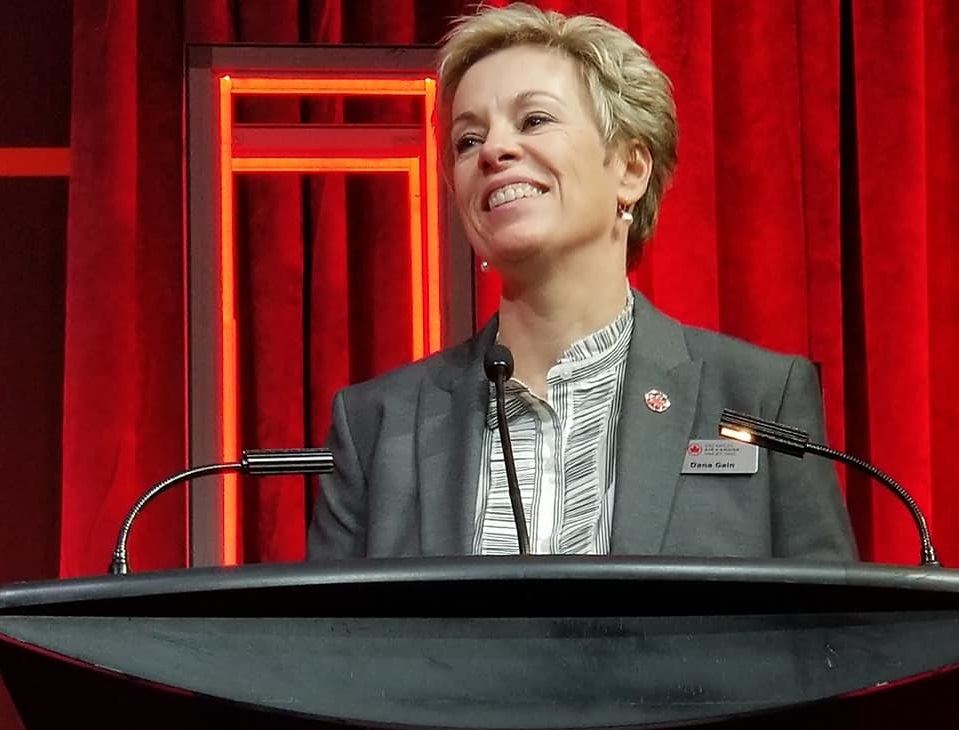 Air Canada Vacations (ACV) wrapped up its fall series of cross-country events launching its newest Sun Collection products in Toronto.
The fifth and final stop in the annual roadshow was also the largest, with nearly 1,000 travel advisors and supplier partners in attendance, according to Dana Gain, senior director of sales, groups and partnerships.
But the biggest message of the event, Gain said, was more about the advisors themselves: "Agents, you gave us your feedback, you told us what you needed last year when we toured Canada, and we listened, and we're giving it to you."
That advisor feedback was the driver for a number of new and updated advisor-centric programs.
ACV@Home
"Eighty percent of our business comes from agents," said Managing Director Nino Montagnese, "and we understand one of the biggest, ongoing changes in the travel landscape is home-based agents, so we developed a way of meeting, training, and marketing with those agents."
ACV's new program, ACV@Home, is tailored to bring a version of in-person, high-touch support to advisors working on their own.
Ian Elliott, VP sales and marketing of TravelOnly, which won ACV's Breakthrough Partner of the Year 2019 Award, is thrilled that the new ACV@Home program "recognizes the needs that are specific to at-home agents."
Elliott continued: "Our advisors working from their home offices have unique needs and circumstances – they don't work out of an office with 10-15 colleagues. They are often isolated and need someone to bounce ideas off of and to assist them with business planning and growth."
"It's about making at-home more workable," says Montagnese, "And sometimes, it's the simplest things. For example, now we will ship brochures directly to at-home agents."

Travel Market Report heard some "wows" in the audience when they were told that ACV team members would be sending out messages that they would be in a local coffee shop for a few hours, so nearby advisors could drop by; or ACV team members would even go to an advisor's home office for training.
"Being a home-based agent, it sometimes is hard to connect with our travel partners," said Olga Leonetti, with Northstar Travel in southwestern Ontario. "ACV@Home program sounds so awesome!"
New web site and ACV Inner Circle Facebook group
Leonetti also appreciates one of the new digital tools available for advisors. In addition to a new, more intuitive and robust web site that helps with cross-selling and connecting the dots for complete packages and an improved cruise booking engine, ACV has launched a closed Facebook group for advisors, to bypass overflowing email inboxes and facilitate effective messaging back and forth between ACV and advisors.
The group had 1,300 members within a week of launch before the Toronto event. "It's a great social page for agents to communicate with ACV to check out the current promos, self-help tools, updates on fam trips, incentives and so on," said Leonetti, "A great go-to page to ask a quick question or find information."
Her fellow Northstar travel advisor, Gladis Flatt, appreciates the new technology: "The new web site was long overdue and will be a great way to be able to sell ACV product, especially cruise and air packages."
ACV&ME
Air Canada Vacations' Dana Gain is most excited about upgrades to their advisor loyalty program that will go live on Nov. 1. "It took a full year to get there, and there are a lot of technology pieces," she explained. "It has meaningful changes that really show agents that we're listening."
"We wanted to give advisors the most number of ways to earn and burn" points, noted Nino Montagnese.
In addition to receiving points for hotel and group bookings, the ACV&ME loyalty program now allows advisors to earn points on cruise and land-only bookings. It has expanded its portfolio of brands to redeem points; and it was announced that the program now permits instant redemption, which generated applause from the advisor audience.
Groups and other program updates
- ACV's team got another round of applause when they announced the Groups desk would now be open on weekends, 9-5 both Saturday and Sunday;
- ACV is now offering Groups price matches;
- A new Cruise Promise price-matching feature for cruise airfares;
- Family holiday Play and PlayMore programs that allow children under 12 to eat, play and stay for free now include properties in Florida, California, and Hawaii, in addition to sun destinations in the Caribbean and Mexico;
- ACV's Sun Collection of hotels has expanded to 750, mostly all-inclusive properties, with 63 new additions, plus over 100 cruises;
- 175 new additions to the Spotlight Collection and 124 Play Collection resorts; and
- Added capacity to sun destinations this winter including new routes Quebec City to Cancun, Quebec City to Punta Cana, and Ottawa to Varadero.
Beyond the Sun
Even with the colossal Sun Collection and advisor program announcements, Montagnese said, "That's just the beginning. Today's focus is Sun, but we offer the world."
Gain pointed out they've seen a "massive increase" in packaged vacation sales to Europe. "Customers want it and we make it easy."
"Our mandate is to offer product everywhere in the world Air Canada and Rouge fly to," said Montagnese, "a one-stop-shop to the world" through valued, trained and incentivized trade partners.