AmaWaterways Launches New Advisor Education Website Called AmaAcademy
by Daniel McCarthy /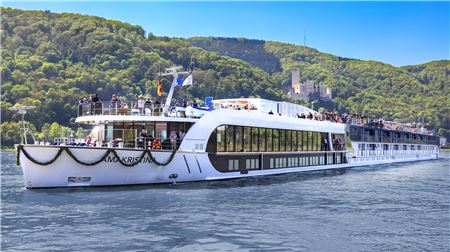 AmaWaterways this week announced that it is launching a brand new travel advisor education platform called AmaAcademy.
The website will host AmaWaterways' online booking engine; its guest magazine, called Beyond the River Banks; marketing materials; and its recently announced Webinar Wednesdays series that offers 30-minute, monthly episodes to provide an in-depth understanding of AmaWaterways' itineraries and ships, and provide effective tools to develop loyal repeat clients, as well as give tips on attracting new-to-river-cruise luxury clients.
Kristin Karst said the new website and AmaWaterways' continued trade outreach is a priority for the cruise line.
"We've received wonderful feedback from travel advisors during AmaAcademy's soft launch, and we are confident this new tool will allow our partners to grow their sales through a deeper understanding of the special river cruise experience that AmaWaterways offers their clients," she added.
All advisors who finish the platform's first interactive course, called "Ama Means Love: The AmaWaterways Difference," will qualify for reduced fam rates starting at $690 per person. More courses and incentives will be added to the platform in the next few months.