Apple Leisure Group: Advisors Are Key to Building Traveler Confidence
by Daniel McCarthy /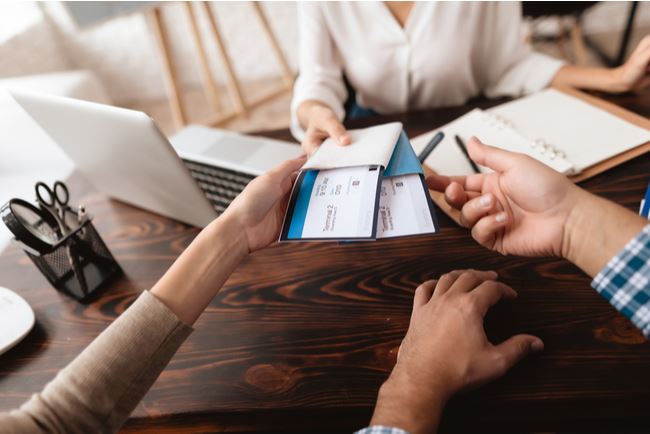 After talking hold times, policy changes, and consumer confidence last week, Apple Leisure Group (ALG) executives spoke to the media on Tuesday, discussing the future of the business and, in particular, what the role of travel advisors is and will be.
"We are looking to the future, from our perspective, we do see a continued collaboration with the travel agent community," Alejandro Reynal, CEO of Apple Leisure Group said.
Reynal, who has been CEO at ALG for about a year since joining the team in 2019, said that "we see travel agents as the experts…in building that traveler confidence," which, ALG said both this week and last week during its virtual Ascend Conference, is the biggest barrier to travel right now.
"Clearly, the industry is experiencing a lot of dynamic change, but we see an increased level of collaboration that has been required," he said. "For all of us to be successful as an industry, we need collaboration with all the stakeholders."
Advisors that the ALG team have been working with have seen some improving results over the past month or so—the panel said that feedback from BDMs has been positive recently, and that group business in particular, is returning as pent-up demand starts to show up in booking numbers
"I think that travel advisors, starting to see at least from feedback from our BDMs, has been a breath of fresh air for agents. More people are contacting them, starting the conversation about travel if not booking," Mike Ehlers, vice president of groups, said. "I think the future is bright…these last few months have proven how valuable travel agents can be to making sure the trip goes very well.
"Building that traveler demand starts with advisors, but it also means that governments and tourism boards around the world get together and produce a clear set of requirements and qualifications for travel."
Destination shifts
Aside from the demand shock produced by COVID-19, the pandemic has also had other impacts across the industry, including in destination preferences.
According to the panel, Cancun, Mexico is far and away the winner at the moment.
"We're seeing a shift in destination as of now that has been captured by Mexico and by Cancun in particular," Reynal said.
Cancun, and Mexico as a whole, has taken some market share because of some softness in the Caribbean, which Reynal said could be cause by "the lack of clarity in terms of what they require" when it comes to COVID-19.
"We're seeing consumer confidence going up and still not back to pre-COVD – going back to the point on which countries are making it easier for passengers for consumers to travel that's where you'll see demand going up," he added.
Domestically, according to Snisky, "Las Vegas is winning the market share."
The shifts aren't being promoted by the best fares, although Snisky mentioned Cancun is offering good price points for consumers, but rather the quality.
"We are seeing much more five-star hotel bookings and bookings for brands that consumers trust," he added.
All-inclusives have also been a winner.
"What we're seeing from an all-inclusive point of view – people are opting for that because it's an open space. We have been able to experience the all-inclusive experience recently – we see consumers going to that."
Reynal added that while all-inclusives are attracting consumers, their behaviors are changing a bit as "people are less likely to get in and out of the hotel in the all-inclusive side because there are more points of exposure," and are instead opting to stay within the property.
Market changes
In terms of what COVID-19 has done to new hotels and properties, Reynal said that a lot have been put on hold because "most importantly nobody wants to add supply to already retracted demand. Those projects are going to be postponed for a couple of years not just in Mexico but probably the whole world."
Others, farther ahead in the construction cycle, are going to open, but there's undoubtedly going to be other changes, including consolidation.
"We are going to see a lot of renovations and changing flags in the existing hotels…consolidation of the big brands…independent hotels or non-branded hotels are going to need help. We are going to see a lot of changes of ownership."