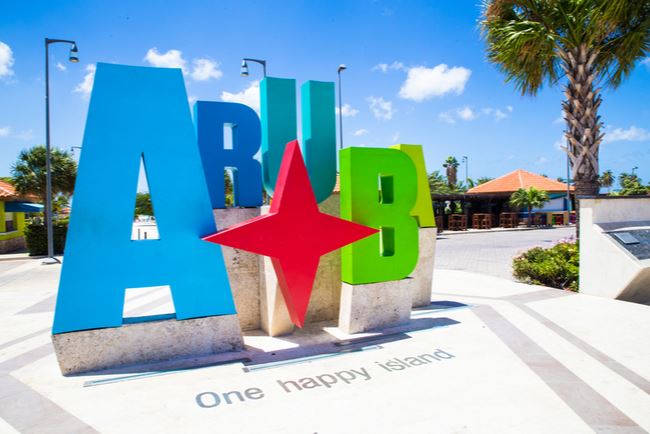 Aruba is giving all certified travel advisors and a companion the opportunity to visit and experience the island for a discounted rate.
The Aruba Hotel & Tourism Association launched "Travel Agents Months" (TRAM), a new incentive program open now until Dec. 15. Advisors and a guest can stay in participating hotels for either six nights for $300 total or four nights for $200 total. Blackout dates are from Nov. 26-29, 2020.
Advisors can enjoy incredible value deals provided by island partners such as local tours, water sports, transfers and more. There will be a list of special offers for on island experiences once a TRAM trip is booked.
The TRAM program requires a stay at two different properties and is offered on a European Plan basis. Advisors will be responsible for airfare, the COVID-19 test cost, and Aruba Visitor Insurance, along with food, drinks and other incidentals. De Palm Tours will provide complimentary roundtrip airport transfers. Site Inspection at host hotels is a requirement.
Hotels available include: Aruba Marriott Resort & Stellaris Casino, Barceló Aruba Resort, Boardwalk Hotel Aruba, Brickell Bay Beach Club & Spa, Renaissance Aruba Resort, The Ritz-Carlton Aruba, Amsterdam Manor Beach Resort, Bucuti & Tara Beach Resort, Divi & Tamarijn All Inclusive, Eagle Aruba Resort & Casino, Hyatt Place Aruba Airport, and Manchebo Beach Resort & Spa.
Barceló Aruba and Divi & Tamarijn All Inclusive will provide all-inclusive options for an extra charge.
All travel agents with a valid IATA number or equivalent are eligible to partake and can start by filling out the online application.