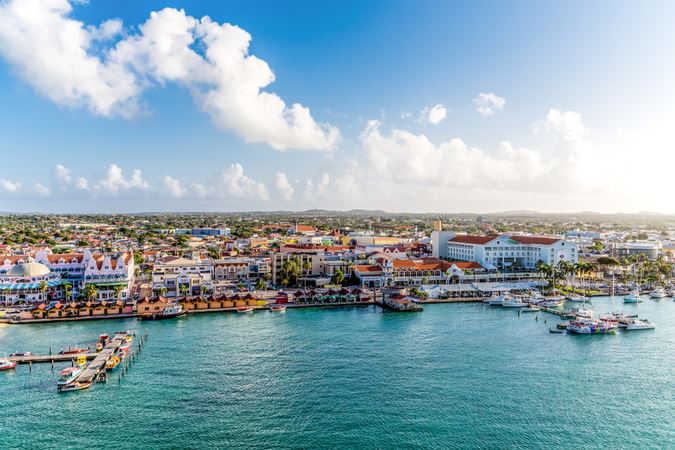 The Aruba Tourism Authority last week launched its Open for Happiness incentive program for travel agents, as the island officially reopens to U.S. and Canadian visitors.
The program will give advisors the opportunity to earn up to $1,500 in cash rewards for booking clients to Aruba, which reopened to both Canadian and American travelers earlier this month.
Top producers per region will earn up to $500, and one winner across all regions will receive a grand prize of $1,500.
Advisors can enter by making Aruba hotel bookings, paid from July 1 to Oct. 31, 2020, for travel between July 1 and Dec. 31, 2020. All hotel bookings must be submitted by Sunday, Nov. 15, 2020 to be considered.
There is a minimum of 16 rooms/nights in total bookings to be eligible. Group bookings of 10 rooms or more are not eligible.
Aruba reopened to Canadian travelers on July 1 and Americans on July 10. All visitors are required to complete an online Embarkation/Disembarkation card process, as well as upload a negative PCR test 72 hours prior to travel, in order to be approved entry to Aruba.
The government is also requiring visitors have mandatory insurance that helps protect visitors against incurred medical and non-medical expenses if testing positive for COVID-19 during their stay.