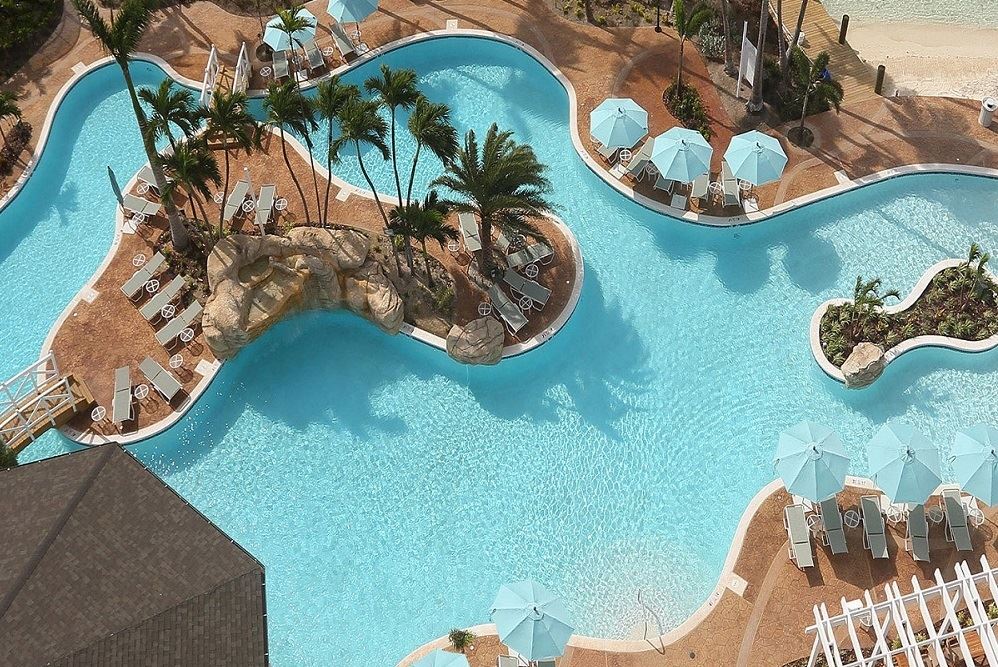 Travel advisors can experience the adults-only, all-inclusive Warwick Paradise Island - Bahamas this fall and receive a third night free.
Travel professionals can book up to two rooms for personal stays with friends and family. One free night is offered with a minimum three-night visit. The promotion is valid on stays Aug. 15-Nov. 15, 2019, and Dec. 1-20, 2019.
Agent rates start from $280 per room per night for two people in an Island View room. The promotion is offered on all room categories, with rates varying according to room category and travel dates.
At the all-inclusive resort, advisors will receive all meals and snacks available at five on-property restaurants; alcoholic and non-alcoholic beverages; Cabbage Beach Picnic; standard WiFi internet access for Island View and Water View rooms; premium WiFi internet access for Harbour Deluxe and Premium Balcony rooms; use of the 24-hour, fully-equipped fitness center; daily activities and nightly entertainment; gratuities, taxes, surcharges and 12% Value Added Tax (VAT).
When booking the Third Night Free promotion, travel agents must use promotional code TAFR through the Warwick website, GDS system, or by calling 1-888-645-5550 (toll-free U.S. and Canada). A valid IATA or CLIA number is required.
Incentive program for travel agents
Warwick Hotels and Resorts recently launched its WPIB Travel Agents Incentive Program, giving eligible retail travel professionals the opportunity to earn incentives up to $65 per booking on top of their standard commissions.
Travel agents must complete the WPIB Specialist training with the resort's sales team to learn about the features of the resort and the incentive program.
The WPIB Travel Agents Incentive Program is open to travel professionals with a valid IATA, TRUE or CLIA number who complete the registration form, which is available by emailing sales.wpib@warwickhotels.com. Once registered, the agent will be contacted by a member of the sales department to conduct the training, and will be provided with a personalized form to log all bookings that are a minimum of three nights.
Qualified WPIB Specialists will receive the following cash incentives per booking (including group bookings) on top of their regular commissions, once all reservations have been validated by the resort: Three to four nights, receive $30; five to six nights, earn $50; and seven or more nights, get $65.
WPIB Specialists can opt to redeem their incentives upon validation of their booking or accumulate incentives over time (up to 12 months) into a larger single check. All bookings can be reported up to 30 days after the guest(s) depart from the hotel.