Boeing Settles 737 MAX Criminal Probe with U.S. Justice Department
by Daniel McCarthy /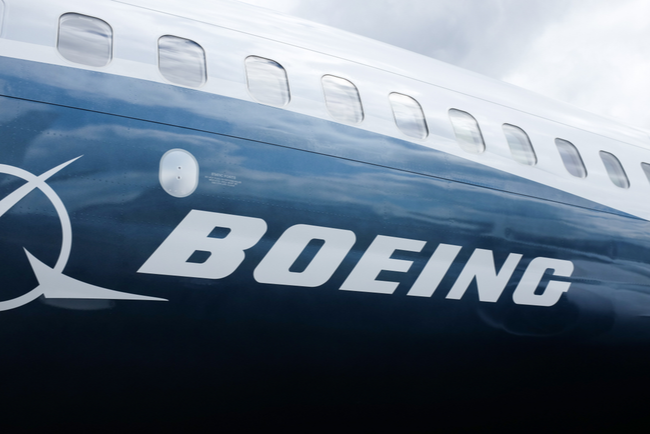 Boeing has reportedly agreed to pay more than $2.5 billion to settle its criminal probe with the U.S. Justice Department, a probe that stemmed from the two fatal 737 MAX crashes that killed 346 people in 2019.
The news allows Boeing and the Justice Department (DOJ) to start to turn the page on the lawsuit, one in which Boeing was charged with one count of conspiracy to defraud the United States. The settlement includes monies paid to Boeing's 737 MAX customers and a crash-victim beneficiary fund.
In the release from the DOJ, Boeing was said to have committed "fraudulent and deceptive conduct," according to Acting Assistant Attorney General David P. Burns.
"Boeing's employees chose the path of profit over candor by concealing material information from the FAA concerning the operation of its 737 MAX airplane and engaging in an effort to cover up their deception," Burns wrote. "This resolution holds Boeing accountable for its employees' criminal misconduct, addresses the financial impact to Boeing's airline customers, and hopefully provides some measure of compensation to the crash-victims' families and beneficiaries."
Boeing had admitted to wrongdoing prior to the trial and chose to settle the charges with the DOJ instead of defending itself in court.
In a letter to employees from Boeing president and CEO David L. Calhoun, he said that the settlement was "the right thing for us to do."
"I firmly believe that entering into this resolution is the right thing for us to do—a step that appropriately acknowledges how we fell short of our values and expectations. This resolution is a serious reminder to all of us of how critical our obligation of transparency to regulators is, and the consequences that our company can face if any one of us falls short of those expectations," he wrote.
After those crashes, Boeing was forced to pull its 737 MAX, its most popular jet model, from fleets across the industry. The crashes also led to the resignation of its CEO, Dennis Muilenburg, a full recertification process, and an industry-wide education campaign.
In November 2020, the jets were finally again cleared by the FAA to return to service, ending a 30 month grounding that started in March 2019.
The jets then returned to service in December 2020 with flights on Brazil's GOL Airlines. Other carriers expect to start flying the jets this year and some are expecting to add more jets to their fleets this year, including Southwest, which is expecting 35 Boeing 737 MAX orders in 2020.