Carnival Cruise Line Ups Travel Agent Commissions For September
by Daniel McCarthy /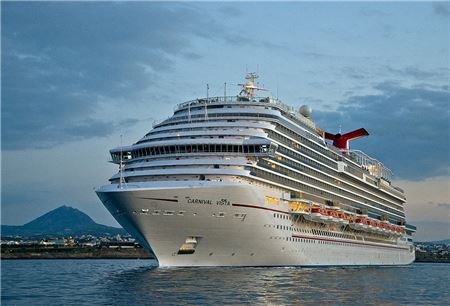 During the month of September, Carnival Cruise Line is giving travel agents the opportunity to increase their commission percentage from 10% to 15%.
The new "AMP Up Commission Challenge" raises the commission percentage from 10% to 11% for agents making four bookings, 12% for six bookings , 13% for 10 bookings, 14% for 15 bookings and 15% for 21 bookings.
All new active, fully deposited bookings made during September count for the promotion; so do all berthed group cabins.
At the end of September, Carnival will send agents a summary of their bookings and their commission level for the month.
"We appreciate how hard travel agents work to meet booking goals and with this promotion they'll enjoy the added incentive of reaching a heightened commission level with just a bit of added help from us," said vice president of sales and trade marketing Adolfo Perez.
The news is the latest initiative from Carnival this year as part of its "Travel Agents Rock" theme. In March, to celebrate its 45th anniversary, Carnival launched a travel-agent trivia contest, giving $100 gift cards to 45 agents who answered a question correctly on its trade-dedicated Facebook page.
Then the Agentpalooza celebration, a week-long tour of six cities, gave travel agents a chance to meet Perez, vice president of U.S. field sales Mike Julius, regional vice presidents from around the country and local business development managers.
In May, Carnival changed its payment policy to allow agents and guests to pay for their sailing in three monthly installments through a new EasyPay program.
And in July, Carnival announced it would pay travel agents their commission on bookings made with future cruise credits.