Carnival Cruise Line's AirShip Makes Southern California Debut
by Daniel McCarthy /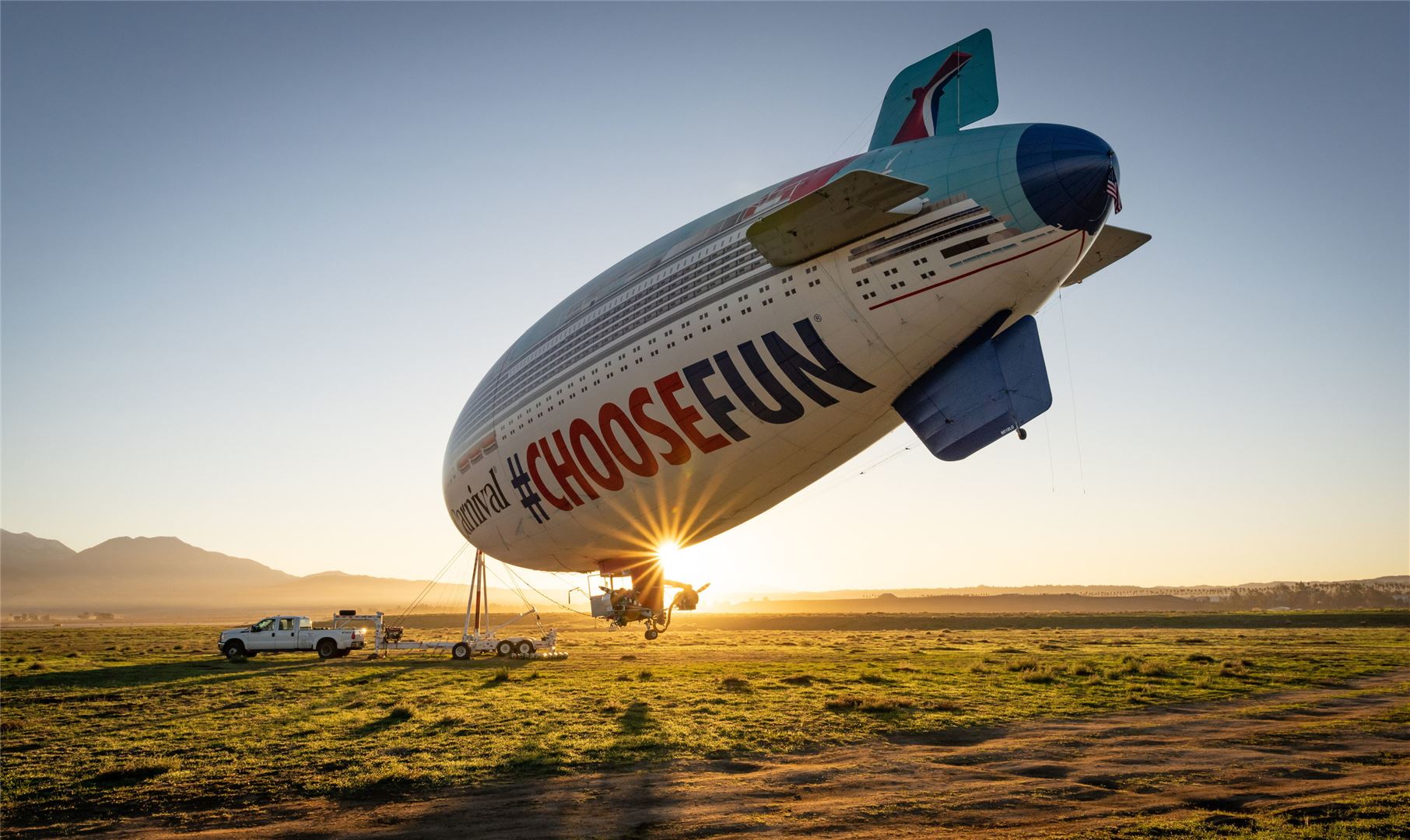 Carnival Cruise Line's 120-foot-long AirShip made its Southern California debut this week at The Rose Para on Jan. 2.
The AirShip will now head to Long Beach, one of Carnival's homeports, on Jan. 5 before embarking on a schedule that will see it travel to San Diego on Jan. 13 and San Francisco on Jan. 25.
Carnival will hold travel agent viewing parties during the AirShip's stay along with some Sky Zone trampoline park pop-ups, starting in Anaheim on Jan. 11.
Carnival launched the AirShip as part of its "Homeport Advantage" marketing campaign last summer.
Anyone getting a photo or video of the AirShip as it makes its way across the country can win prizes like Carnival gift cards and free cruises by snapping by uploading the photo to Facebook, Instagram, or Twitter with the #ChooseFun hashtag. Each submission will also mean another donation to St. Jude Children's Hospital.