Carnival to Sail Two Ships to Cuba from New York
by by Kerry Tice /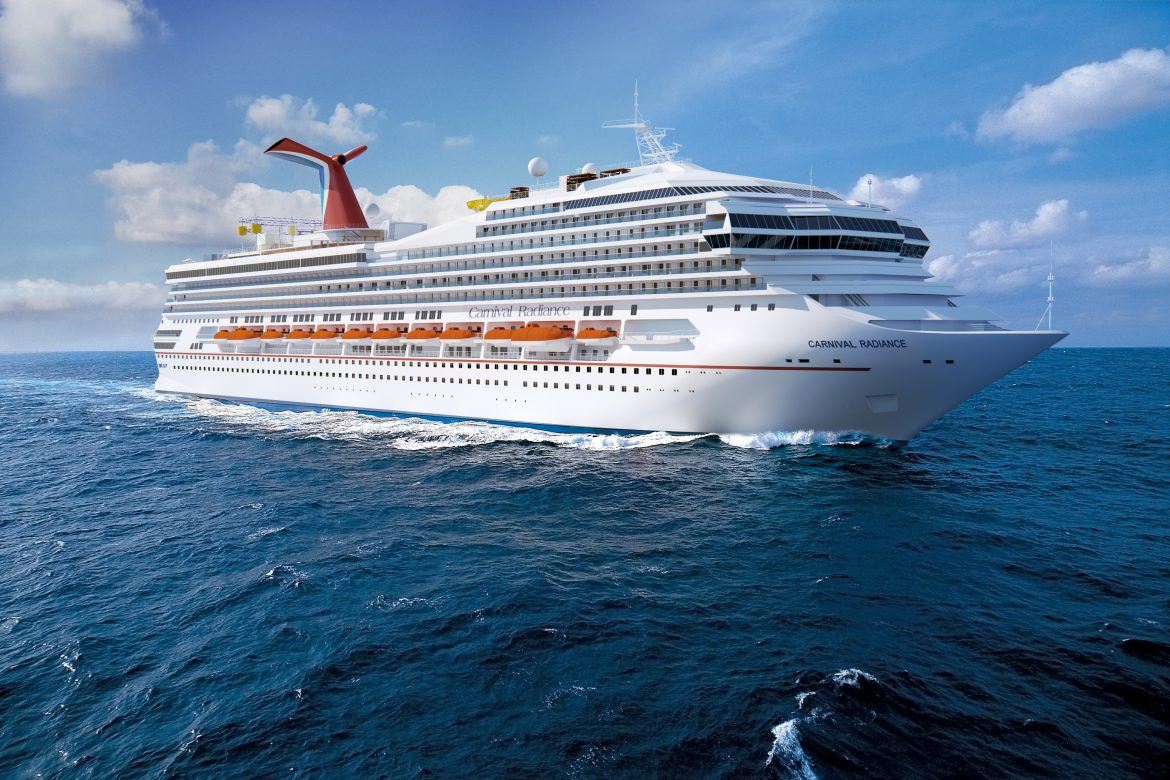 Carnival Cruise Lines announced its 2020 schedule for the Carnival Radiance and Carnival Sunrise, and it includes the line's first Cuba cruises from New York and Norfolk, Virginia.

The Carnival Radiance is expected to emerge from a $200 million dry dock in Cadiz, Spain, on April 29, 2020, with a 10-day Mediterranean sailing from Barcelona. That will be followed by nine- and 12-day departures visiting Italy, France, Croatia, Greece, Malta and Spain. The ship will then embark on a 13-day, trans-Atlantic crossing from Barcelona to New York on June 11-24, 2020, positioning the vessel for its inaugural season in New York.

Once in New York, Carnival Radiance will offer a series of four- and six-day Bermuda cruises as well as a four-day cruise to Saint John, New Brunswick; eight-day eastern Caribbean voyages; and nine-day sailings to Cuba, including a full day and overnight stay in Havana and two Bahamian ports of call. The New York program will conclude with a series of Canada/New England voyages featuring stops in Boston, Portland, Saint John, and Halifax.

The ship will also offer four five- to seven-day voyages from Norfolk, Virginia, in October and November 2020, including the line's first Cuba cruises from that port. The week-long Cuba cruises will feature an extended stop in the capital of Havana along with visits to two tropical Bahamian ports. The ship will also sail a winter season of voyages to the Caribbean and Cuba from Port Canaveral, Florida, beginning Nov. 8, 2020.

Carnival Sunrise to offer long weekend getaways
In addition, the cruise line revealed details of Carnival Sunrise's 2020 schedule, including an expanded series of New York to Cuba cruises, as well as four- to nine-day voyages to the Caribbean from New York and Norfolk, Virginia.
Building on the popularity of short Bermuda cruises introduced on Carnival Horizon, the Sunrise will offer a series of long weekend getaways to Bermuda, as well as longer Caribbean voyages and cruises to Cuba from New York, beginning May 21, 2020.


The program includes eight nine-day voyages to Cuba featuring a full day and overnight call in Havana along with stops at the private Bahamian island of Half Moon Cay and Nassau. Eight four-day long weekend voyages to Bermuda will also be offered, departing Thursdays and returning Mondays, and spending a full day on the island. Seven eight-day voyages visiting ports in the Caribbean and Bahamas will be offered, as well.
Carnival Sunrise will also sail from Norfolk, Virginia, in May 2020, offering a pair of five-day cruises to Nassau and Freeport; along with a three-port, six-day voyage featuring Half Moon Cay, Nassau, and Freeport.