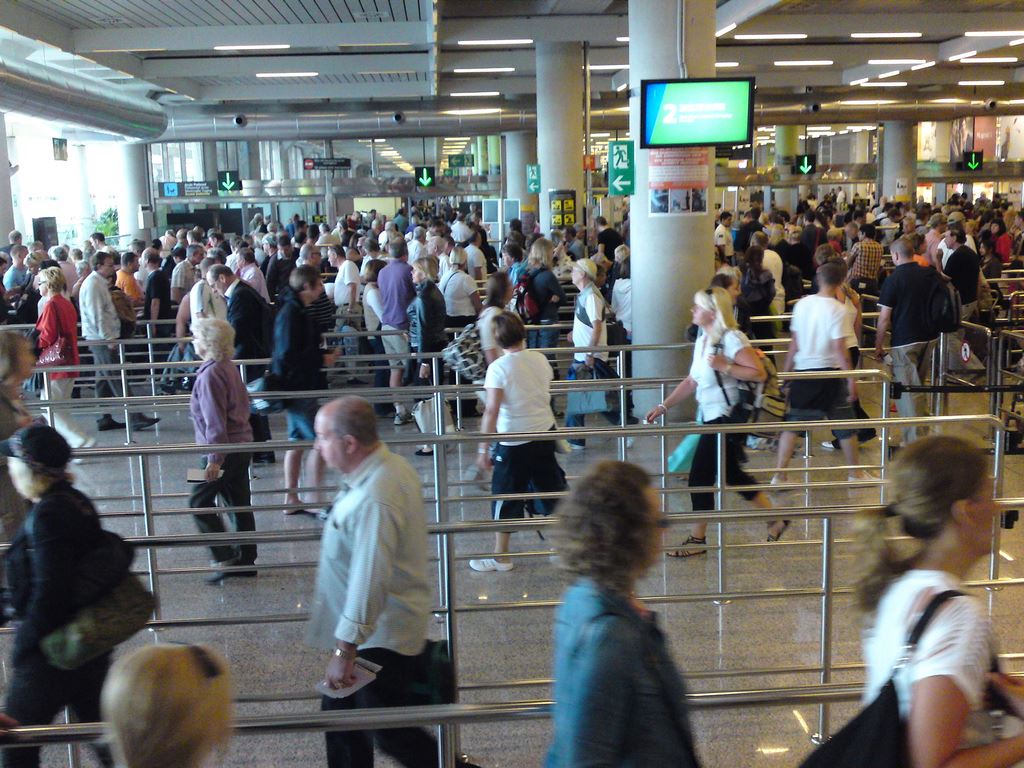 On Monday, aviation officials were recommending travelers arrive at Chicago's O'Hare and Midway Airports at least two hours in advance as delays at TSA security check-ins grew to epic lengths.
Videos recorded by passengers went viral over the weekend, as lines snaked through terminals and wait times grew beyond four hours at Midway, and were only slightly shorter at most of O'Hare's terminals.
American Airlines had to reschedule about 450 travelers who missed their flights from O'Hare Sunday. Many of them were forced to sleep overnight at the airport.
The TSA attributed the problems to a shortage of screeners and other security line workers. The agency said that it is increasing overtime and accelerating hiring of new workers to meet traveler demand. On their website, the TSA was reporting more normal security check-in times Monday afternoon, and social media was reporting little new news on the situation.
Travelers initiated the Twitter hashtag #ihatethewait to commemorate their agony. There were nearly 860 tweets between May 12 and Monday at noon.