Collette Launches 2020 Tour Season with Events in New York and Toronto
by David Cogswell /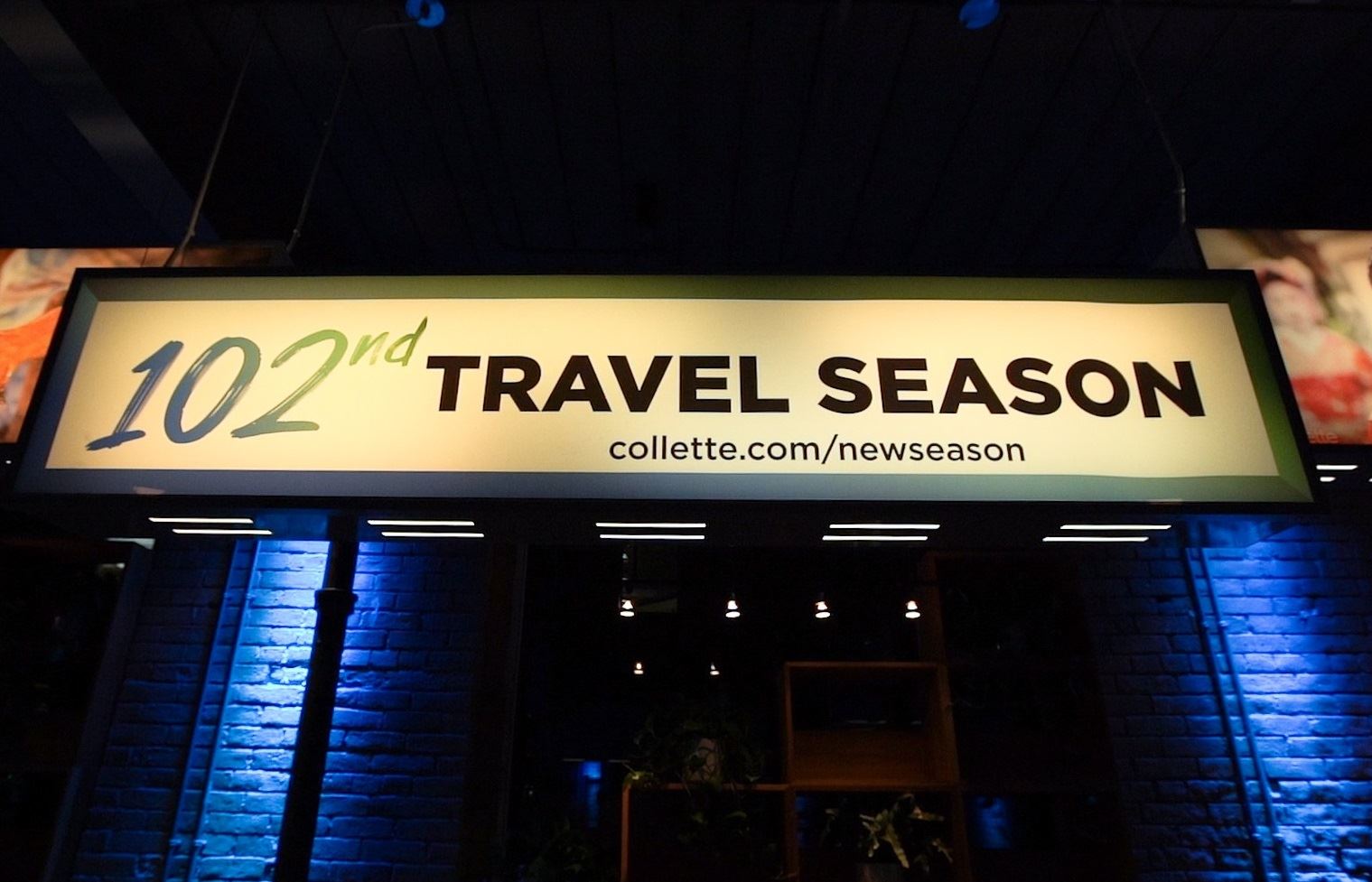 Travel advisors had opportunities to experience the new innovative spirit initiated by Collette's President Jaclyn Leibl-Cote at a pair of seasonal new product launch events in Toronto in late September and in New York last week.
The events were colorful, multifaceted productions designed to generate excitement about Collette's new products and to give travel advisors a taste of some of the kinds of experiences that are offered on Collette's new tours for 2020. The sessions were a departure from previous product launches and they demonstrate a new style for the company going forward.
Three events
Collette held three launch events, one for employees at Collette's world headquarters in Pawtucket, Rhode Island, followed by two for travel advisors and media in Toronto and New York. Next year, the company plans to add a fourth launch event in Australia.
Collette held its New York event at the Dumbo Loft in Brooklyn's Dumbo district just off the East River, with views of the Brooklyn Bridge and Lower Manhattan in the background. The iconic view of Manhattan, which is familiar from its appearance in a myriad of advertising photos, set the stage for an event that was designed to incorporate experiences that simulate what is offered on Collette's new, more immersive tours.
"This year, we are kicking off our 102nd travel season," said Joshua Chelmo, Collette's senior manager of publicity and events, "and this is the first time we are calling them travel seasons and showcasing that we have been around for 102 years."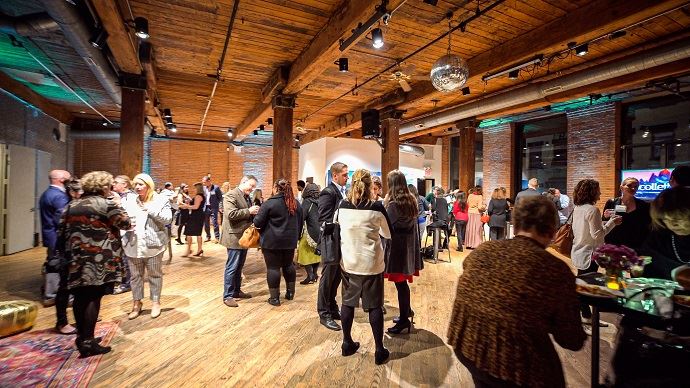 Collette's Brooklyn event took place in a loft in the borough's Dumbo district.
The new style of product launch event is the first in what Collette intends to make a regular happening in the future.
"This year's big launch coincides with Collette's new Agent Resource and Worldwide Travel Guide that we launched in September," said Chelmo. "We decided that we will kick off our new travel season every fall, focusing on what's hot, what's trending, what's new, and what's exciting in the market. This year, it was 20 brand-new tours from Russia to Patagonia, Egypt and Jordan, Australia, really focusing on these great new tours that we have cultivated and created, handcrafted by our product team, and really putting them out into the market."
When guests walked into the Brooklyn event, they were given an imitation passport that served as a program to explain what experiences awaited them at the event.
"After receiving their passports, they were offered a mint julep, which brought them into the Bluegrass Country and the Smoky Mountains tour," said Chelmo. "Then they went over to a table that was set up like a Moroccan market, where they were able to take little tins and fill them up with spices, from hibiscus to paprika to turmeric. That represented Collette's new Spain and Morocco tour."
The Spain tour was further represented by performances of Flamenco dancing. During the performances, guests were able to walk around different sections on the floor to experience different styles of cuisine and have tastings of wines, cheeses, or olive oil.
The Toronto event featured some different experiences, including a sushi rolling and a performance of tango.
The launch events were programmed to "bring pieces of those new tours to life for our agent partners so they could experience a portion of what could be on a tour, to get them excited about what we're doing throughout the 102nd travel season."
Marketing videos launched
A highlight of the evening was the presentation of a video that summed up Collette's marketing message and background information about the company in a nine-minute sequence.
"This past May, we created a video that brought together some of the talent we have in-house," said Chelmo. "We wanted to show our fun culture and the exciting things that Collette offers throughout the world and then to focus on the new tours we have created."
The video is designed to serve travel advisors as a selling tool. It is broken into three parts so travel advisors can easily access the parts they want to show to clients. The first section focuses on the fun built into Collette's company culture and brings to life the people who work behind the scenes to create and operate Collette's 170 tours in 58 countries on seven continents.
The second section shows the new tours for 2020. And the third section discusses the distinct styles of touring offered by Collette. The video can be easily accessed online for the rest of the season.
The program also included presentations by President Jaclyn Leibl-Cote and Chairman Dan Sullivan.
The Toronto and New York events each brought in about 120 agents, partners or media attendees.
The coming of the new generation
The new events and the new style of presentation are reflections of the new generation of leadership represented by Jaclyn Leibl-Cote, the daughter of Collette's Chairman Dan Sullivan, as the initiatives of the new president start to gather steam.
Leibl-Cote took over the role as her father stood aside in June 2018. She is the third generation of Sullivans to run Collette since the family took ownership of the company from its Founder Jack Collette in 1962. She came into the position determined to initiate changes to create the next generation of Collette. After a year and a half on the job, the changes are gathering force and becoming ever more apparent. The elaborate launch events for the 102nd travel season reflect the spirit of Collette's new generation.