Cruise Lines Adjust Schedules in Wake of Cuba Ban
by Jessica Montevago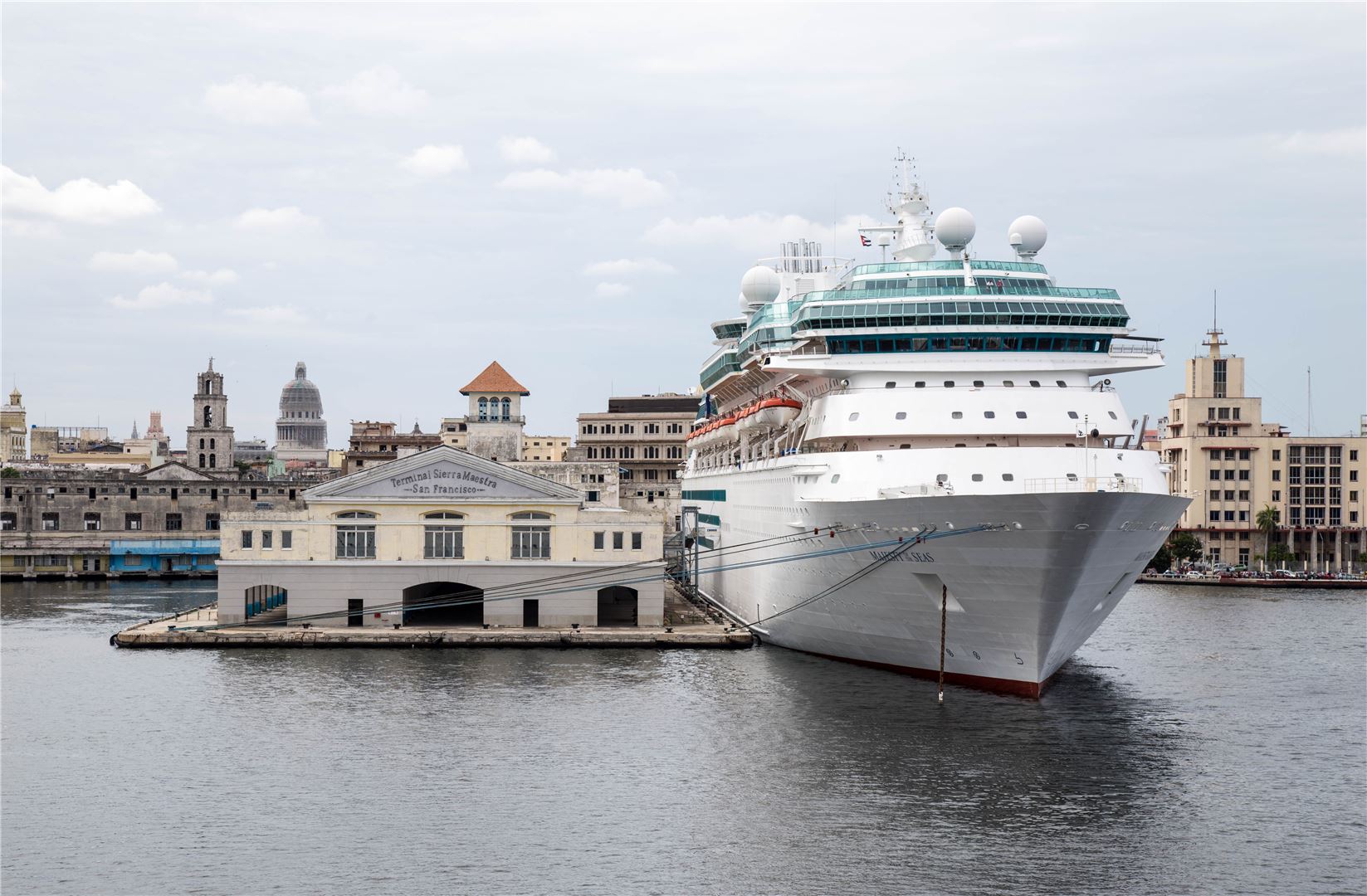 The Trump administration sent shockwaves through the travel industry Tuesday after announcing tighter restrictions on travel to Cuba, including a ban on cruises from the U.S. as of June 5.
Cruise lines have had to quickly amend itineraries scheduled to call on the country.
Carnival Cruise Lines
In a letter to travel advisor partners, Carnival said commissions will be protected on any paid in full booking that cancels.
"We are working as quickly as possible to secure alternative itineraries for the remainder of our Cuba voyages and expect to have information for sailings further out in the next 2-3 days. You will receive our mailings at the email address where you receive booking confirmations," Carnival said. "We sincerely apologize to our travel advisors and guests for this unexpected change and thank you for your understanding and assistance."
Guests currently aboard Carnival Sensation's June 3rd sailing will be calling on Cozumel this Thursday instead of Havana. They will also receive a $100 onboard credit posted to their Sail & Sign Account.
Carnival is in the process of notifying guests and travel advisors on other sailings with new itineraries, in the order of sailing date proximity. Mailings for sailings through the end of July 2019 are now in progress, the cruise line said, and include the following options: remain on the sailing and receive a US$100.00, per person, onboard credit (no need to call us if you are continuing with your plans to sail with us); move to another itinerary and receive a US$50.00, per person, onboard credit; or cancel and receive a full refund.
MSC Cruises
MSC Armonia will call on alternative ports of either Key West, Florida; Costa Maya, Mexico; George Town, Cayman Islands; or Cozumel, Mexico will replace Havana, Cuba, as part of its current Caribbean sailings. The remainder of MSC Armonia's itinerary will remain as originally planned.
Guests currently on board MSC Armonia, as well as guests on future MSC Armonia sailings, will receive $400 onboard credit per stateroom, the Geneva, Switzerland-based company said Thursday. If the credit is not fully used during the cruise, MSC Cruises will refund the difference during check-out from the ship. Any shore excursions in Havana that were pre-purchased before the cruise, or which are included in the ticket, will be automatically refunded.
Guests on future MSC Armonia sailings will also have the possibility to change ship and itinerary. MSC Cruises will waive cancellation fees and transfer already paid funds to the new booking.
Norwegian Cruise Line
Norwegian, which operates the only Cuba-bound cruise ship from Port Canaveral, said Thursday morning that it would cancel all sailings beyond Sept. 2 that had planned stops in Cuba. Guests booked on those sailings will either be able to sail the revised itinerary and receive a 50% off refund of the cruise fare as well as a 50% future cruise credit valid through Dec. 31, 2020; or cancel the booking and receive a full refund (to which they must decide by June 11, 2019).
Norwegian said it will announce the new itineraries in the coming weeks.
"We share our guests' disappointment and frustration caused by this unexpected change," Norwegian said in a statement Thursday. "Like them, we were surprised by this sudden modification to policy. We thank you for your patience and continued support as we navigate through this recent development."
All passengers on sailings after Sept. 2 will be automatically refunded, the cruise line said. Passengers affected by the cancellations will get a 20% discount on any future sailings booked by Aug. 5 for trips that take place by Dec. 31, 2020.
Royal Caribbean
Royal Caribbean said it has secured alternative ports for all 2019 sailings on Majesty of the Seas and Empress of the Seas, and is in the process of reaching out to guests and travel partners to inform them of the changes. Guests will have the option to remain on these sailings with the new itinerary and receiving a 50% off refund of they can cancel and receive a full refund.
For 2020 sailings on both Majesty and Empress of the Seas, the cruise line said it is working on securing alternative itineraries and expects to reach out to guests and travel partners within the new week.
Viking Ocean
Viking has one remaining call in Cuba, scheduled for late December 2019. It said it "is currently reviewing our options for it and early 2020 sailings."
"Once confirmed, guests and travel partners will be notified directly."
Virgin Voyages
Virgin Voyages, had planned for its entry into the cruise market to include Cuba calls during its inaugural season homeporting its first ship, Scarlet Lady, in Miami. It has not yet updated its plans.
"We are disappointed to hear of the Administration's decision to halt travel to Cuba," a spokesperson told TMR. "We are currently working with CLIA and the regulatory authorities to assess how this new change will impact our itineraries that stop in Cuba."
Virgin added that "the beauty of sea travel is that we have the flexibility to adjust our itineraries. We will be updating our Sailors and First Mates as soon as we have more information to share."