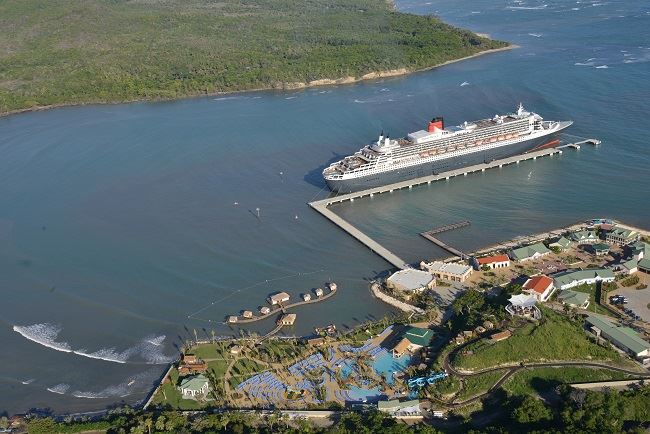 Cunard will make its long-awaited full fleet return to sailing this fall.
Starting in October, Cunard will launch a series of its "Grand Escape Voyages," more than 40 new sailings that will roll out from October 2021 through May 2022.
The voyages will range from 2 to 40-nights, with 40 destinations total on Cunard's three ships—Queen Mary 2, Queen Elizabeth, and Queen Victoria.
Highlights of the program include Cunard's iconic Transatlantic Crossing; European itineraries with overnight calls in Amsterdam, Lisbon, and more; and sailings to Dubai, the Caribbean, and Asia.
"We are thrilled to announce our new 'Grand Escape Voyages,' as we celebrate Cunard's full return to sailing," said Jamie Paiko, Vice President of Sales, Cunard North America.
"These new itineraries will not disappoint our dedicated guests who have eagerly been waiting for the opportunity to sail on their favorite ship. They will once again enjoy our distinctive ocean travel experience, hallmarked by new voyage options and our impeccable White Star Service," Paiko added.
Queen Mary 2's schedule will include 29 new itineraries, with 15 ports in 14 countries including 29 new itineraries. That ship will sail a series of those Transatlantic Crossings, along with some Western Europe and Caribbean sailings.
Queen Elizabeth's program includes 41 ports in 21 countries, starting in Western Europe before sailing the Iberian Coast. The rest of the schedule includes voyages in London< Singapore, Hong Kong, Dubai, along with a transit of the Suez Canal.
Queen Victoria's schedule will start with its Grand Escape Voyages in April 2022. Following that, the ship will sail three new itineraries, including two Western Europe shorter sailings and then a 16-night Baltic itinerary. QV will sail roundtrip from Southampton and will visit 11 countries.
To celebrate its full return, Cunard is offering a double upgrade, along with up to $600 in onboard credit, for all bookings made by Sept. 30, 2021.