D.O.T.'s New Rule on Unfair Practices: What Advisors Need to Know
by Paul Ruden /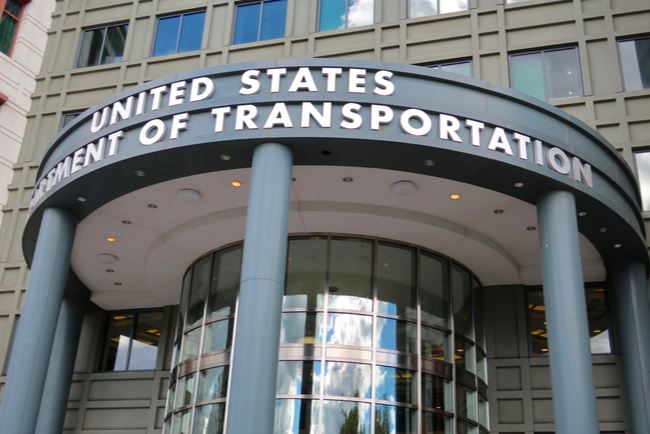 The U.S. Department of Transportation has adopted a new final rule codifying the meaning of "unfair and deceptive practices" in air transportation. It also adopted some procedural innovations related to its enforcement practices. The proposed rule was announced at the end of February and received considerable comments from the airline industry as well as consumer advocacy groups, travel advisor representatives and others.
Because there was considerable and passionate conflict among some of the parties about the rulemaking, it may be helpful to clarify what happened, and also what didn't happen, in the adoption of the final rule. Travel advisors should be at least generally aware of this because they are subject to a large number of complex disclosure and other consumer protection rules. I outlined those in an article earlier this year.
While enforcement actions against travel advisors are rare, they can be costly and upsetting to the firms involved. Awareness of your responsibilities is, of course, the first step toward avoiding enforcement action.
I want to warn readers in advance that my view on this rulemaking is different than what has been characterized as "scathing criticism" leveled at it by some consumer organizations. Normally, my views align very closely with theirs, but in this case, I offer a respectful dissent. I will explain why, simplifying some complex history and, hopefully, avoiding too much legalistic language about a highly legalistic subject.
The authority of the Department of Transportation to regulate/enforce against "unfair and deceptive practices" arises from section 41712 of the Federal Aviation Act of 1958. As noted by DOT in the rulemaking preamble,
Under Section 41712, after notice and an opportunity for a hearing, the Department has the authority to issue orders to stop an unfair or deceptive practice. A different statute, 49 U.S.C. 46301, gives the Department the authority to issue civil penalties for violations of Section 41712 or for any regulation issued under the authority of Section 41712.
It has long been true that the "hearing" referred to in the statute was not necessarily an on the record oral hearing with testimony, cross-examination and other hallmarks of formal trials. "Hearing" meant a true "opportunity to be heard," in the sense of presenting views and evidence that, if meritorious, would be considered by the decision-maker in adopting a final rule or, in the enforcement context, deciding whether a violation had occurred and, if so, what penalty should be imposed.
The usual practice came to be that most enforcement cases ended without formal hearings through negotiation, settlement and the issuance of a "consent cease and desist order." In such orders, DOT discussed the claimed violation, the defenses offered, any mitigating circumstances claimed, concluded that a violation occurred and imposed a negotiated penalty. It was common in such cases that a portion of the penalty was waived if there were no repeat violations during some period.
DOT initiated its evaluation of the unfair and deceptive practices area in response to a directive from the President to re-examine federal regulations affecting industry. In reaction to that action, the airlines' trade association A4A urged DOT to change its approach to unfair practices enforcement in numerous ways. Among A4A's main proposals was the idea of aligning DOT's definitions of "unfair and deceptive practice" with those of the Federal Trade Commission on whose jurisdiction the language of Section 41712 was modeled many years ago. Indeed, it is a fact that DOT and the FTC share jurisdiction over travel advisors (called "ticket agents" in the statute), although generally FTC defers to DOT on such matters. DOT's jurisdiction over airline practices belongs to DOT alone.
The FTC's approach to "unfair and deceptive practices" was refined in the 1980s and 1990s by both the FTC and Congress. Under a 1980 policy statement, the FTC decided that,
an act or practice is deceptive where: (1) a representation, omission, or practice misleads or is likely to mislead the consumer; (2) a consumer's interpretation of the representation, omission, or practice is considered reasonable under the circumstances; and (3) the misleading representation, omission, or practice is material.
DOT's proposal to formally adopt that definition was explained, accurately in my view, to be merely codifying (adopting into formal regulatory language) the existing approach that DOT has followed for many years in enforcement cases. No new ground was broken in this decision. The approach makes sense. Enforcement for an "unfair or deceptive" practice should necessarily involve an element of "misleading," while requiring the misled consumers to have acted reasonably and, finally, that the challenged practice be "material." Minor "one-off" actions (for example, "the airline representative at the podium carelessly misled me about the departure time for my flight" or "my travel advisor didn't tell me about the 2-connection flight that was $10 cheaper with an elapsed time 2 hours longer than my flight") should not, and are not in practice, the basis for formal enforcement actions.
As noted earlier, the rulemaking attracted considerable comment and strong opposition to all or specific parts. I cannot confidently explain why consumer groups differed from industry representatives in response to the definition-setting portion of the rulemaking. Possibly this was related to the airline industry's efforts to curtail some aspects of the definitions, but in the end, DOT rejected the airlines' position on every point of substance. Based on experience with multiple enforcement actions and observation of many others, I am confident that the essence of the codified definitions of "unfair and deceptive practice" are as DOT claimed: merely restatements of existing practice. They neither raise nor lower the enforcement bar for government or industry.
That is not to say that I endorse the enforcement approaches taken by DOT in past rulemakings, where, when working for ASTA, I argued at length for improved protection of consumers against some airline practices that we believed were plainly unfair and deceptive. But that's an issue for another day, perhaps. I will, however, address in a future column some of the details of the definitions that travel advisors should understand as they go about complying with DOT"s expansive consumer protection rules.
One of the procedural issues raised in the rulemaking are, at least potentially, a different kind of question. Here DOT did break some new ground. The final rule adopts a proposal of the airlines that in a "discretionary aviation consumer protection rulemaking," meaning one not required by a specific federal statute,
interested parties could request a formal hearing on the ground that the proposed rule raised one or more disputed technical, scientific, economic, or other complex factual issues.
The question of whether to proceed with a formal hearing would be decided by DOT's General Counsel who would be required to explain his decision on procedures in detail. If the General Counsel decided a hearing was required,
an Administrative Law Judge or other neutral hearing officer would conduct the formal hearing using procedures adapted from the Administrative Procedure Act (APA) or similar rules adopted by the Secretary. The hearing officer would issue a detailed report on the disputed factual issue(s), after which the General Counsel would determine whether the proposed rule should be continued, amended, or terminated.
This proposal was vigorously opposed by consumer groups and by some travel advisor groups and one FTC Commissioner. DOT was not persuaded by the opposition that largely relied on the increased costs and delays entailed in more formal proceedings. DOT's opposite conclusion was based on the idea that,
The Department sees value in offering additional hearing procedures for low-cost discretionary aviation consumer protection rules where scientific, technical, economic, or other factual issues are genuinely in dispute.
DOT also noted that,
the General Counsel would be free to adopt more flexible rules for the hearing than would be required for a high-impact or economically significant rulemaking. The General Counsel also has more flexibility with respect to appointing an appropriate hearing officer for such hearings. Finally, the presiding officer is not required to issue a report; the officer need only place on the docket minutes of the hearing with sufficient detail as to reflect fully the evidence and arguments presented on the disputed issues of fact, along with proposed findings addressing those issues. By adopting hearing procedures for discretionary aviation consumer protection rulemakings that are less stringent and more flexible than the formal hearing procedures for high impact or economically significant rules, the Department ensures that interested parties have an opportunity to test factual assumptions on which discretionary consumer protection rulemaking actions are based, consistent with the underlying statutory authority under which the Department is regulating, while minimizing the likelihood of extensive delays or a drain on staff resources.
The judgment about which view is correct will be determined by the actual practice. The reality is that on-the-record hearing procedures usually require legal expertise, extensive time and cost and tend to be highly contested. Some parties will produce expert witnesses with reports and complex testimony that will have to be tested by cross-examination, a task that generally requires special skill and experience to be effective. In short, formal hearings, if adopted, will pose huge challenges to proponents of new rules.
For now, we must take DOT at its word that,
the ordinary notice and comment procedures of the APA remain the default process: to obtain a hearing, the party requesting the hearing has the initial burden of showing that, among other factors, the ordinary notice and comment procedures are unlikely to provide an adequate examination of the issues to permit a fully informed judgment.
I say that while recognizing that the traditional non-formal-hearing approach often takes years from initial consideration (often the issuance of an "advance notice of proposed rulemaking") to final adoption, often with inadequate explanations for the final outcome. On the procedural question, then, only time will tell who, if anyone, was right.