Delta Air Lines Joins United, Permanently Eliminates Change Fees
by Daniel McCarthy /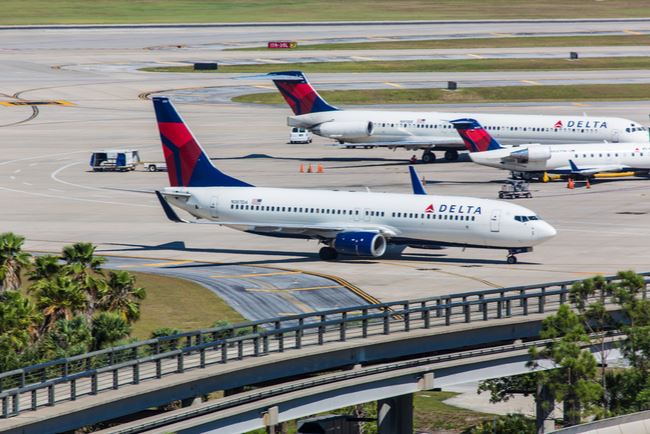 Delta Air Lines on Monday afternoon announced that it would be making its change fee policy, which has been complimentary since March 2020 because of the impact of COVID-19, permanent for all domestic tickets within the U.S.
Delta's announcement comes a day after United announced a similar policy, waiving its $200 change fee, the same price as Delta's, for all domestic flights permanently.
"We've said before that we need to approach flexibility differently than the industry has in the past, and today's announcement builds on that promise to ensure we're offering industry-leading flexibility, space and care to our customers," Delta CEO Ed Bastian said in a statement announcing the news.
The policy is effective immediately, Delta said, and includes all tickets purchased for travel within the U.S. and its territories aside from Basic Economy tickets. Delta will continue to waive change fees for all tickets, including international and Basic Economy, through the end of 2020.
"We want our customers to book and travel with peace of mind, knowing that we'll continue evaluating our policies to maintain the high standard of flexibility they expect," Bastian added.
Both United and Delta waiving change fees could mark a changing of the tide for airline policies as a result of the stress that COVID-19 has placed on the travel industry. Only Southwest, among the major North American carriers, had allowed passengers to change their flights without a fee, paying only the difference in fares.
Now, with both United and Delta onboard, other major North American carriers are likely to follow as demand for air travel has hit a plateau over the past three weeks—after hitting a low in April of 87,534 daily passengers, traffic at airports have recovered to reach over 800,000 per day, but that number has stayed essentially the same the last four weeks.