Delta Air Lines Updates Summer Flight Schedule
by Daine Taylor /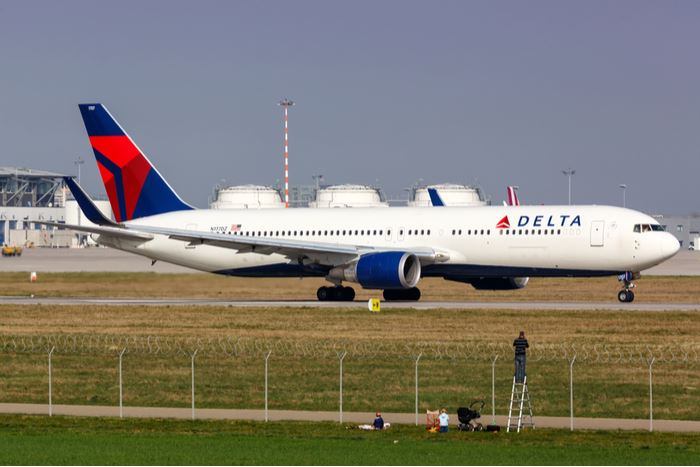 Delta Air Lines has updated its domestic and international flight schedule for June.
While the airline's overall schedule will be significantly reduced compared to last year, several major routes that were previously suspended due to the COVID-19 pandemic have returned.
Earlier this month, Delta consolidated operations in select U.S. markets served by multiple airports, to adjust to the reduced demand while still providing connectivity. The airline will continue to provide domestic services with reduced frequency, and is planning to add more flights to its June schedule in Atlanta and New York. It is also operating daily connections to Canada from Detroit, Minneapolis, New York and Seattle.
Delta will also expand its Latin American and Caribbean services, with several routes scheduled to relaunch in the second half of June, though specific dates for the services' relaunch will vary for previously suspended routes, due to the lifting of travel restrictions and other operational requirements. Most of these routes will operate from its Atlanta hub, including destinations in the Caribbean, Central America and South America, and will fly less than daily.
Delta is relaunching its Trans-Atlantic and Trans-Pacific services as well, from its hubs in Atlanta, Detroit, New York and Seattle.
In addition to expanding services for the Summer, Delta is also implementing enhanced health and safety measures, like facilitating social distancing guidelines for customers while traveling, blocking the use of middle seats in Main Cabin, Delta Comfort+ and Delta Premium Select across all flights, reducing the number of customers on each flight and allowing gate agents to determine the best seating arrangements for customers.
The airline will also be providing complimentary health kits for passengers upon request at the check-in area, which will include a disposable face mask, hand sanitizer gel pouches, and an informational card detailing Delta's new health measures.
"Our survey data showed a clear desire for these kits and we have a bias toward action when we see new trends emerge." said Bill Lentsch, Chief Customer Experience Officer. "As more people begin to consider traveling in the months ahead, ensuring their safety at all steps of their journey remains our top priority."