Eight Reasons To Be Excited About River Cruising In 2017
by Daniel McCarthy /

This has been a great year for river cruising—but even bigger things are in the works for 2017. Here are eight reasons to look forward to the next 12 months in river cruising:
1. American Queen's new paddlewheeler
American Queen Steamboat Company will add a third river cruise vessel, the 166-guest American Duchess, on the Mississippi in June 2017. The all-suite boutique paddlewheeler will offer the largest suites for rollin' down the river in every category. It will sail on the Mississippi and its tributaries, and offer overnight stays in Nashville and New Orleans. It also will offer American Queen's first-ever departures from Ottawa, IL.

American Duchess.
2. Uniworld's new "Super Ship"
SS Joie de Vivre will become the newest vessel in Uniworld Boutique River Cruise's fleet when it debuts in March 2017. Ten meters shorter than other Uniworld ships, it will be able to dock closer to the heart of Paris than most other ships on the Seine.
Joie de Vivre will accommodate 128 guests in 54 staterooms and 10 suites. There will be a movie theatre and a hydraulic pool, as well as a Salon de Beaux-Arts lounge carrying fine art and antiques, plus two restaurants: Le Restaurant Pigalle and La Cave de Vins, designed for private dining and wine-pairing.
3. Tauck's relaunches
Tauck's Swiss Emerald and Swiss Sapphire will be revamped and relaunched in 2017 with The Bistro, a new dining venue on the upper deck with its own dedicated kitchen and chef. CEO Dan Mahar said the changes are designed to "limit passenger capacity, and by doing so, produce a more intimate, club-like atmosphere and more spacious cabins for our guests."
4. Viking's new builds
After an expansion that added 50 river vessels over the past five years, Viking River Cruises is turning its attention to the high seas in 2017. While still adding two more river ships, it will dive head-first into the ocean-cruising segment—where Viking Sea and Viking Star are already in the water, and Viking Sky and Viking Sun are scheduled to join them in 2017. Two more ships will set sail by 2020.

Viking Star. Photo: Pjotr Mahhonin
5. Crystal's new river vessels
Four new river ships from the rapidly expanding luxury hospitality company Crystal will debut in 2017, Crystal's first entry into the market. Sailing on the Rhine, Main and Danube Rivers, Crystal Mahler and Crystal Bach will accommodate 106 guests in 53 suites, while Crystal Debussy and Crystal Ravel will sail on the Seine, Garonne, Dordogne and Gironde Rivers and carry 78 guests in 39 suites.
The ships boast butler service in every suite, king-sized beds facing panoramic balcony-windows, walk-in closets, full-length mirrors, flat-screen TVs and Nespresso machines. Each also offers a choice of dining options, including the Waterside Restaurant, Bistro cafés and Vintage Room, as well as the Cove Bar and Palm Court lounge.
6. Scenic's redesigns
The river cruise company is redesigning both the Scenic Diamond, which sails the rivers of Bordeaux, and the Scenic Sapphire, which cruises the Rhône and Saône in the south of France.
Both ships will reduce their number of cabins from 84 to 78 and their capacity from 167 to 155, thereby decreasing the passenger-to-crew ratio and promising more comfort and better service. Scenic also will add two new Royal Owners Suites, larger wellness centers, a vitality pool and a private cooking emporium for culinary classes to each vessel.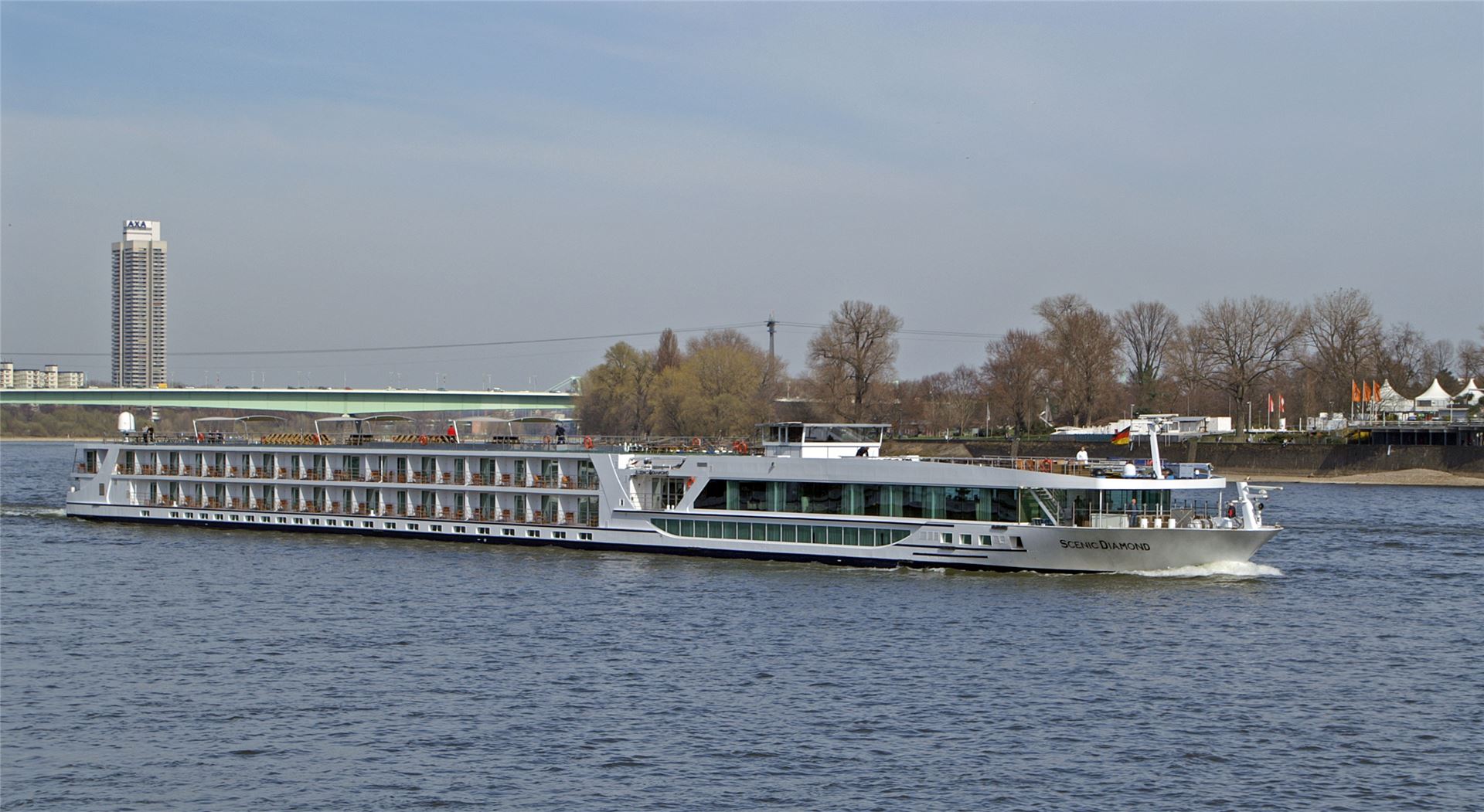 Scenic Diamond. Photo: Rolf Heinrich, Köln
7. Avalon Waterways' new healthy menus
A new partnership with the Austrian Wrenkh brothers, two rising European vegetarian chefs, has reimagined the way Avalon cooks food, offering more, healthier, and tastier choices. "Healthy food should be delicious, it shouldn't be bland," managing director Patrick Clark said in June.
New meals will complement the food indigenous to the region I which the cruise is sailing, and wine will be selected by a local sommelier. Local chefs also will come onboard to interact with guests, prepare a meal, and showcase local cuisine.
8. Disney sailings from AmaWaterways
AmaWaterways will grow its sold-out year-old partnership with Adventures by Disney for 2017, adding a Rhine cruise—and new Adventures by Disney up and down the East Coast, out West, and in China, are on tap for next year. AmaWaterways will debut an eight-day family-oriented Rhine cruise that will sail down the river in Germany, the Netherlands, France and Switzerland on a brand-new AmaWaterways ship. Carrying 160 passengers and eight adventure guides, the ship is being customized by Disney designers to accommodate families, with some larger and some connecting staterooms.