Explora Journeys Unveils First Look at Ocean Suites
by Dori Saltzman /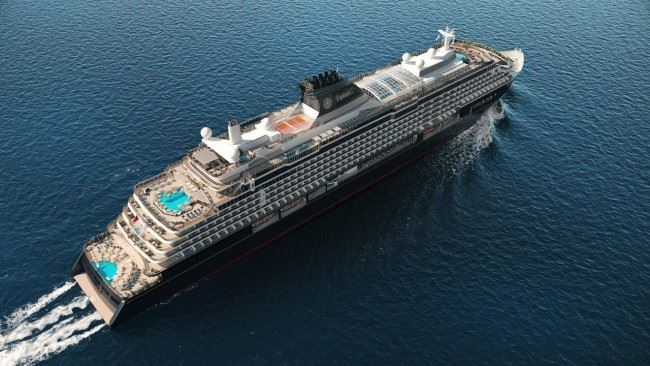 Explora Journeys, MSC Cruises' luxury cruise line set to debut in 2023, has unveiled the design of its Ocean Terrace Suites.
Based on a "Homes at Sea" concept designed by the line, Ocean Terrace Suites are the line's lead-in suite category and provide 377 square feet. (Ocean Grand Terrace suites are slightly larger, at 420 square feet.) Suite features include a walk-in wardrobe with a seated vanity area, a Dyson Supersonic hairdryer, heated floors in the bathroom, personal binoculars, wireless bed-side charging, personal minibar replenished according to guest preferences, espresso machine with bio-degradable pods, and complimentary personal refillable water bottles for each guest.
Each suite also features a private terrace (between 75 and 118 square feet) with daybeds and al fresco dining area.
"The Homes at Sea have been a long-held vision of the Aponte Vago family," said Michael Ungerer, CEO of Explora Journeys. "It is a truly exciting and profound moment for us to be able to welcome future guests to the carefully curated suites, penthouses and residences."
Explora I, the first ship in the Explora Journeys fleet, is scheduled to launch in May 2023. All cabins onboard will feature a "Homes at Sea" atmosphere, range in size from 377 square feet to 3,014 square feet and boast floor-to-ceiling windows to maximize natural light.
Sales are now open for the Inaugural Journeys Collection. Travel advisors can find more information and make bookings at www.explorajourneys.com/traveladvisors.