FIT/Packaged Vacations Report Card Reveals Travel Advisors Are a Supplier's Best Friend
by Kerry Tice /

Travel advisors are the exclusive sellers of nearly half (44 percent) of the product supplied by tour operators when it comes to the independent market, according to new research released today from Travel Market Report's FIT/Packaged Vacations Report Card, with another 30 percent saying that three-quarters of their business or more comes through the agency channel.

The findings come from this latest travel agent resource, the fifth in a series of report cards TMR has released over the past two years that are intended to provide travel professionals with the policies and practices of the suppliers they work with on a daily basis.

The resource includes valuable feedback on agent loyalty, direct marketing, and ways in which suppliers partner with travel professionals, including how they can qualify for a fam trip, what components of their packages are commissionable, and what their schedule is for paying commissions.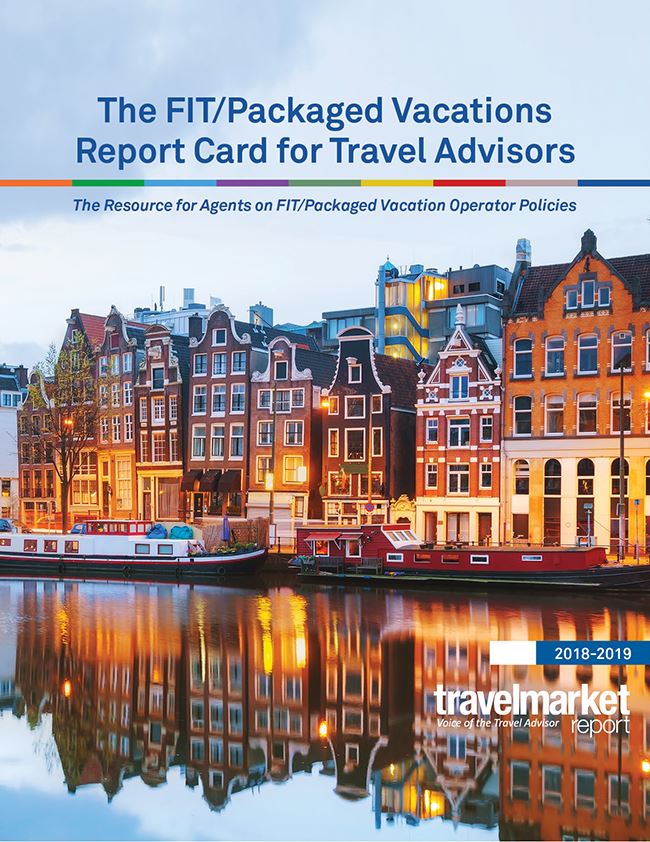 Suppliers view agents as partners
In good news for agents, the research shows that across the board suppliers are showing their loyalty to the agency community. When asked if they include the agency's call to action with their contact information when marketing to their clients, all of the participating operators said they either take up the practice or do not market direct at all. They also told us that they see these marketing efforts to be collaborative and will often develop collateral materials that allow for customization by the agents.

The same show of loyalty shined through when asked about clients reaching out to them directly after they were initially booked by an agent. A notable 55 percent said they refer those inquiring clients back to the original booking agent, while another 20% said they take the booking but then extend the commission back to the original agent.

For a closer look at these and other policies, download a copy of the report here and keep it close at hand to determine which suppliers truly have the back of travel professionals.

And be sure to keep an eye out for TMR's upcoming Ocean Cruise Report Card, to be released later this month, followed by the River Cruise Report Card. For the first time ever, these two report cards will also include feedback from travel agents – allowing us to hear directly from the front lines which suppliers they consider to be their most trusted partners.

To date, Travel Market Report has produced two annual Ocean Cruise Report Cards, one River Cruise Report Card and one Escorted Tour Operator Report Card. All are available on the resources tab of TMR's website.