First Look: Regent Seven Seas' $11,000 Per Night Suite
by Daniel McCarthy /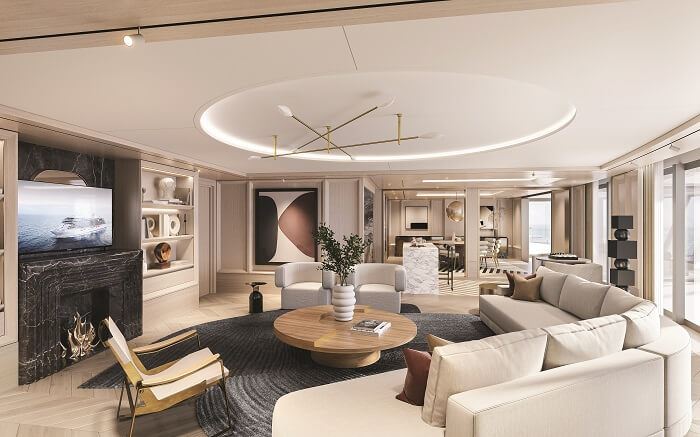 Anticipation is building for the newest, and sixth overall, ship from ultra-luxury cruise company Regent Seven Seas. The ship, which was revealed to be named Seven Seas Grandeur earlier this summer, will come into service in the fourth quarter of 2023 as a sister ship to Seven Seas Splendor and Seven Seas Explorer.
While not much has yet to be revealed in terms of the onboard experience, other than the inclusion of Regent's signature specialty restaurant Compass Rose, some more details of the ship came this week.
This week, guests got their first look at the ship's Regent Suite, the third of its kind from the brand. The nearly 5,000 square-foot suite, designed by Studio DADO, will cost $11,000 per night for up to six guests and comes with a level of luxury unmatched at sea.