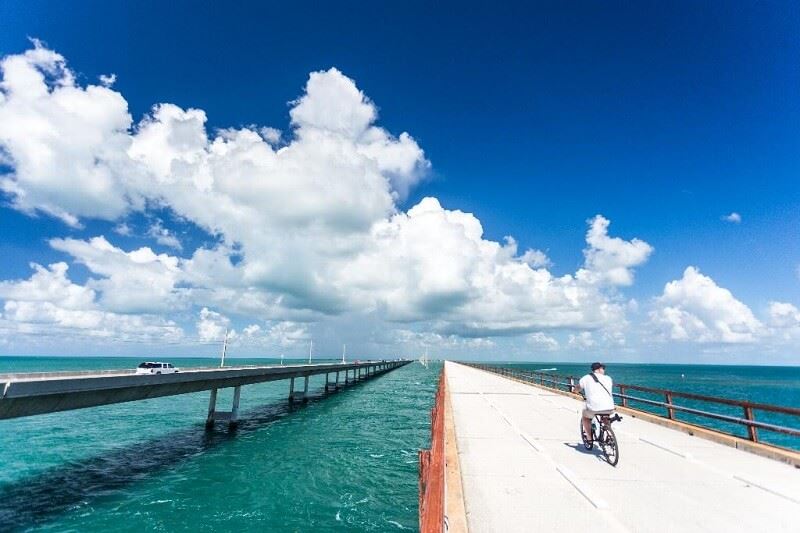 Florida Keys officials are targeting June 1 to reopen to visitors following the island chain's closure to tourists nearly two months ago due to the coronavirus outbreak.
Monroe County Emergency Management announced Monday checkpoints on two roads currently barring visitors from the South Florida mainland to enter the Keys will be removed. Arrival passenger screenings at Key West International and Florida Keys Marathon International airports will be lifted as well.
Hotels and other lodging establishments, including campgrounds and vacation rentals, will be allowed to reopen at 50% occupancy during the early stages of reopening. Local leaders will reassess occupancy restrictions later in June.
Monroe County Mayor Heather Carruthers said that Keys lodging and other tourism-related businesses are preparing for a "new normal" to host visitors.
New disinfecting and social distancing guidelines, as well as mandatory wearing of face coverings for both visitors and tourism industry staff members, are to be initiated with input from the Florida Department of Health, Centers for Disease Control and the American Hotel and Lodging Association.
Monroe County Mayor Heather Carruthers cautioned that timing plans to reopen the Keys to visitors could be hampered if there are significant increases in coronavirus cases in the Keys or on the South Florida mainland.
The Keys have been closed to tourists since March 22. The decision to reopen comes amid the low coronavirus infection rate in the Florida Keys, according to health officials. Monroe County had 100 positive coronavirus cases and three deaths.