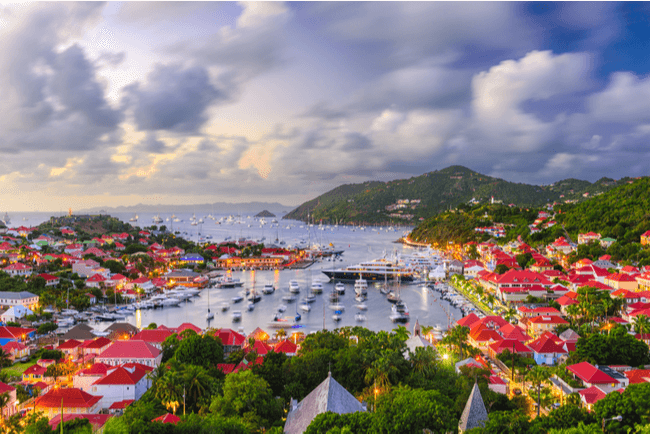 The French government has closed the borders of popular destinations Saint-Barthélemy and French Polynesia to tourism, as the rates of new coronavirus variants surge around the world.
No visitors will be allowed to travel to French overseas territories until further notice. This also includes the Islands of Guadeloupe, Martinique, Saint-Martin, Saint Pierre and Miquelon.
French Polynesia, home to tropical island favorites Tahiti and Bora Bora, will temporarily suspend travel for tourists from all origins until further notice, effective Feb. 3, according to Tahiti Tourisme.
Travelers currently in French Polynesia whose return is scheduled during this week can end their stay normally. But, beyond that, "it is advisable to contact your airline to check your flight schedule," the notice said.
The islands will still allow essential visits, including for health, work, or family purposes. Those who do come will have to show proof of a negative COVID-19 PCR test from within 72 hours of their departure and complete a self-test four days after arriving in the country.
Meanwhile, the tourism board for St. Barts said in a statement that "however, independently of the will of our local authorities to keep St. Barts open, the French Government has just decided to put in place new preventive measures against COVID-19 variants."
Nils Dufau, president of the Tourism Board, said the St. Barts authorities are currently negotiating with the French government to ease the entry restrictions and find an alternative solution.
"Our aim is to reopen the island's borders as soon as possible," the statement said.