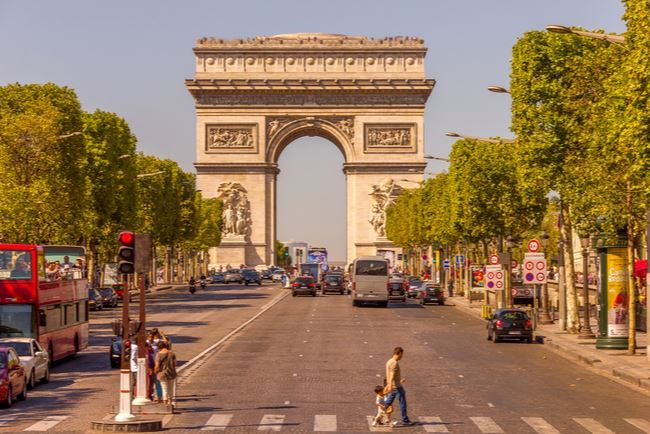 France plans to reopen its borders to Americans and other non-European Union travelers starting June 9.
It's part of a new four-step plan announced by President Emmanuel Macron late last week to reopen the country and revive its economy.
Foreign visitors will be required to present a health passport or "sanitary pass" that includes either proof that they've been fully vaccinated against COVID-19 or proof of a negative PCR test taken recently.
However, this phase only happens if COVID-19 numbers are still under control after phase 1 of the reopening, which begins on May 3.
Also in the plan, outdoor terraces of France's cafes and restaurants will be allowed to reopen on May 19 along with museums, cinemas, theaters and concert halls under certain conditions.
Restaurants and cafes will be able to serve customers outdoors at tables seating a maximum of six people starting May 19, when the nightly curfew will be pushed back to 9 p.m. Non-essential shops also reopen, as well as cultural sites and sport facilities, which will have occupancy limits of 800 people indoors and 1,000 outdoors.
"The measures will be national, but we will be able to activate 'emergency brakes' in areas where the virus is circulating at too high a rate," Macron told local newspapers.
Also on June 9, cafes and restaurants will be allowed to resume regular service until an 11 p.m. curfew. Events of up to 5,000 people will be allowed.
The final stage of the plan will see the end of the nighttime curfew and the lifting of most restrictions on June 30, although nightclubs will remain closed.