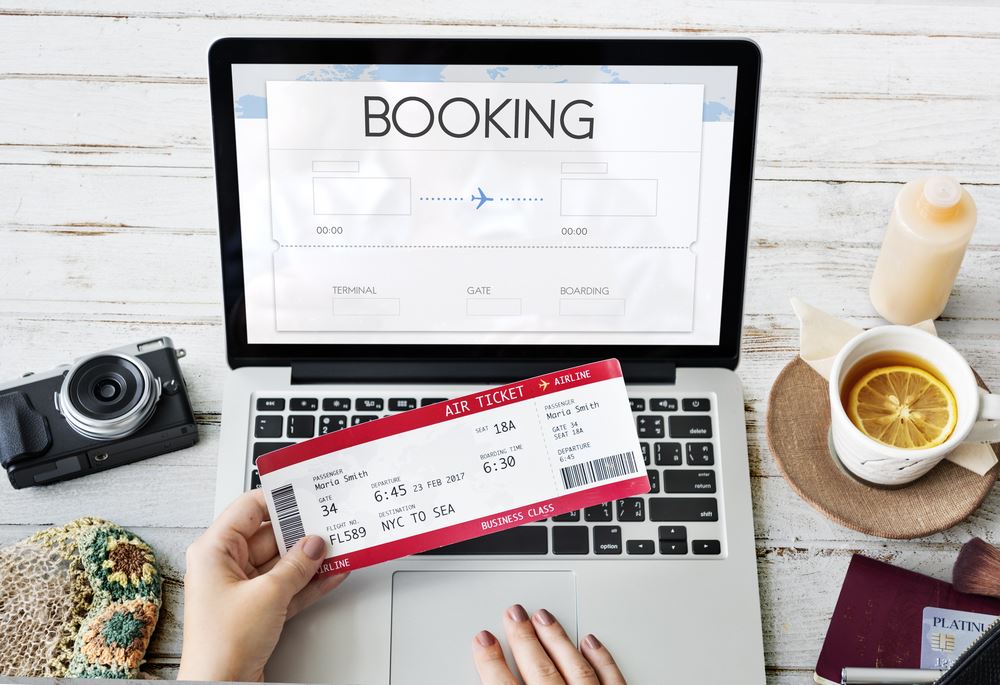 The percentage of consumers who book direct through a hotel's website dipped recently, approximately one year after the major chains engaged in a massive campaign to drive travelers to book away from intermediaries like travel agents.
According to MMGY Global's 2018 Portrait of American Travelers (POAT) annual survey, 37 percent of consumers responding to their annual study said they booked through a computer, at a hotel's website. That was down from 39 percent in 2017.
This might be good news for travel agents, who were feeling pressure on their lodging sales following major chains like Marriott International offering direct discounts and lowest rate guarantees.
Steve Cohen, senior vice president, insights and research, MMGY Global said the two-point drop from 2017 "is not significant," but he did call this year's results a sign of a "leveling off in bookings." The percentage of travelers booking direct remains up from the 32 percent who reported doing so in the 2016 edition of MMGY's study.
The portion of consumers using travel agents for lodging bookings has held steady at 4 percent the last two years, up two percentages points from the MMGY 2016 survey.
The effect of apps
Some of the leveling off may be due to consumers using apps deployed by lodging suppliers and Online Travel Agencies (OTAs). According to MMGY, consumers using a lodging chain's app increased very slightly in the most recent survey, to 7 percent from 6 percent in the 2017 survey. However, consumers used hotel chain apps 9 percent of the time in 2016 to make bookings, so the overall trend is not an increase in this booking method.
There has been a jump in the percentage of travelers using an OTA's app to make a lodging booking, up to 24 percent this year, from 21 percent in 2017, and 20 percent two years ago.
Baby Boomers appear to be a big part of the decline in booking direct through a hotel's website.
Among respondents to the 2018 MMGY POAT survey, 42 percent said they did so in the last 12 months, down from 47 percent in MMGY's 2017 study. Among Millennials, 28 percent said they had in the past 12 months, off only slightly from 29 percent in 2017.
Millennials also demonstrated a decline in interest to use a hotel's smartphone app in the last 12 months. In 2018, MMGY reported 24 percent of this growing population were booking hotels that way, down from 28 percent in 2017.
Cohen said that the only difference that is significant is the change in Millennials booking via smartphone app, up four points.
In addition, the decrease in Boomers booking through the hotel's website (five points) is also significant, he said. "It should be noted that there is no specific booking method that experienced a significant increase among Boomers to offset that decrease. Rather, each other method listed increased by a point or so."
Hilton launches new national book direct campaign
Hilton Hotels, which followed Marriott in 2016 with its own book direct campaign, recently announced a new campaign, featuring film actress Anna Kendrick.
The "Expect Better Expect Hilton" campaign, which debuted during NBC's coverage of the 2018 Ryder Cup golf tournament on NBC, includes a Price Match Guarantee for guests who book at Hilton.com, through the Hilton Honors app or through other official Hilton channels.
If a traveler finds a lower rate, Hilton will match the price and then discount the stay by 25 percent. By booking as a Hilton Honors member, guests also receive Hilton Honors points and perks.
"We want our guests to focus on the purpose of their travel, and not be stressed by shopping around for the best price for their hotel or wondering if they're getting all the possible perks," said Jon Witter, Hilton's chief customer officer.
A Hilton spokeswoman said that the 2016 "Stop Clicking Around" campaign, which "was the first major step" to encourage guests to book directly with Hilton, drove approximately 4.5 million bookings worldwide and nearly nine million new travelers to its Hilton Honors program.
The spokeswoman also said that the Hilton Honors program saw three million new members in fiscal year 2018's second quarter, and that the Hilton Honors app was downloaded more than 3.6 million times, increasing app revenue 112 percent year over year.
Find clients who value service
While companies like Hilton will continue to invest in book direct campaigns, Cohen recommended that agents "focus on the bigger picture," and not get distracted. Campaigns like Hilton's are targeted towards price, and not the service element agents create, he noted.
"If agents can't match the lowest rate offered to those who book directly, agents should sell their experience and knowledge about the destination. As we see in retail, where not every shopper is driven by price, the travel agent caters to the client who is looking for service and knowledge," he said.
Mark Simões, vice president, leisure services, Balboa Travel – Vacations Division, in Austin, Texas, said his agency has seen an increase in lodging requests since Marriott and Hilton first launched their book direct campaigns in 2016, even experiencing an increase in hotel-only bookings.
"We've seen an uptick in the last year and a half, whether someone is visiting a client in Chicago or a multi-day vacation. We're getting past that 'I don't want to bother you for this, but' comment, and they're asking us to take care of it for them," Simões said.
He believes the increase has resulted from a variety of reasons. "We've been aggressively educating our customers about how going through us will get them more for their dollar, like our added amenities of Virtuoso membership," he said.
But, he also said that, "People are busy with their lives. They don't want to be bothered shopping around, and they know we bring value to the table."