Hawaii to Enforce 14-Day Quarantine For All Visitors
by Daine Taylor /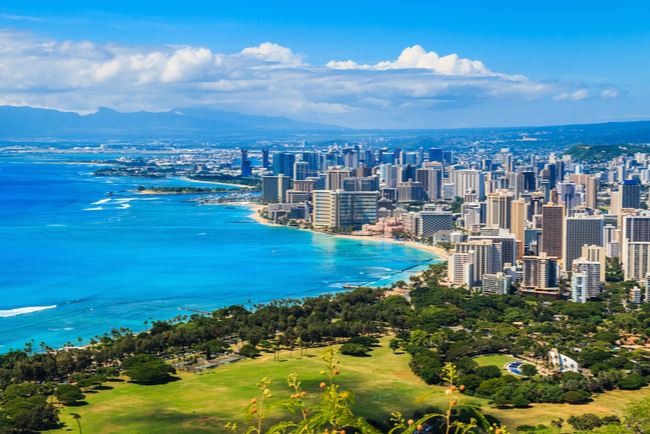 The state of Hawaii, is mandating that all visitors who arrive to the islands are required to self-quarantine for 14-days, beginning March 26.
The move follows several other initiatives from Hawaiian Governor, David Ige that are meant to curb the spread of the coronavirus (COVID-19) outbreak, including requesting all travelers suspend their travel to Hawaii for 30 days; the closure of all bars, clubs, theaters, entertainment centers, and visitor attractions across the state; and the closure of all Hawaii state parks, and commercial ocean and trail tours.
"Hawaii has a long-standing tradition of welcoming visitors from around the world," said John Monahan, president and CEO of the Hawaii Visitors and Convention Bureau (HVCB).
"Like other destinations around the globe, the health and well-being of our visitors and visitor industry employees, ohana (families), our communities, health care professionals and healthcare system is our primary focus at this time."
All visitors arriving through Hawaii's airports will be required to complete a Hawaii Department of Agriculture form that will be distributed onboard their flight. They will retain the form when disembarking the aircraft and, upon arrival, they will go through a checkpoint and present the completed form with a valid identification.
The form also includes information on the mandatory requirements for the 14-day quarantine along with penalties. Failure to follow this order will result in a misdemeanor offense and is punishable by a maximum fine of $5,000, or imprisonment of not more than one year, or both.
"We are urging visitors to postpone their trips to Hawaii to give us the opportunity to curtail the impacts of COVID-19 in our communities and be better prepared to welcome travelers back to the islands when the time is right," said Monahan.
"We extend our mahalo (thanks) to everyone for their understanding during these challenging times."