Headquarter Happenings: Travel Leaders Rises to the Challenge with 'Bridge to the Future'
by Daniel McCarthy /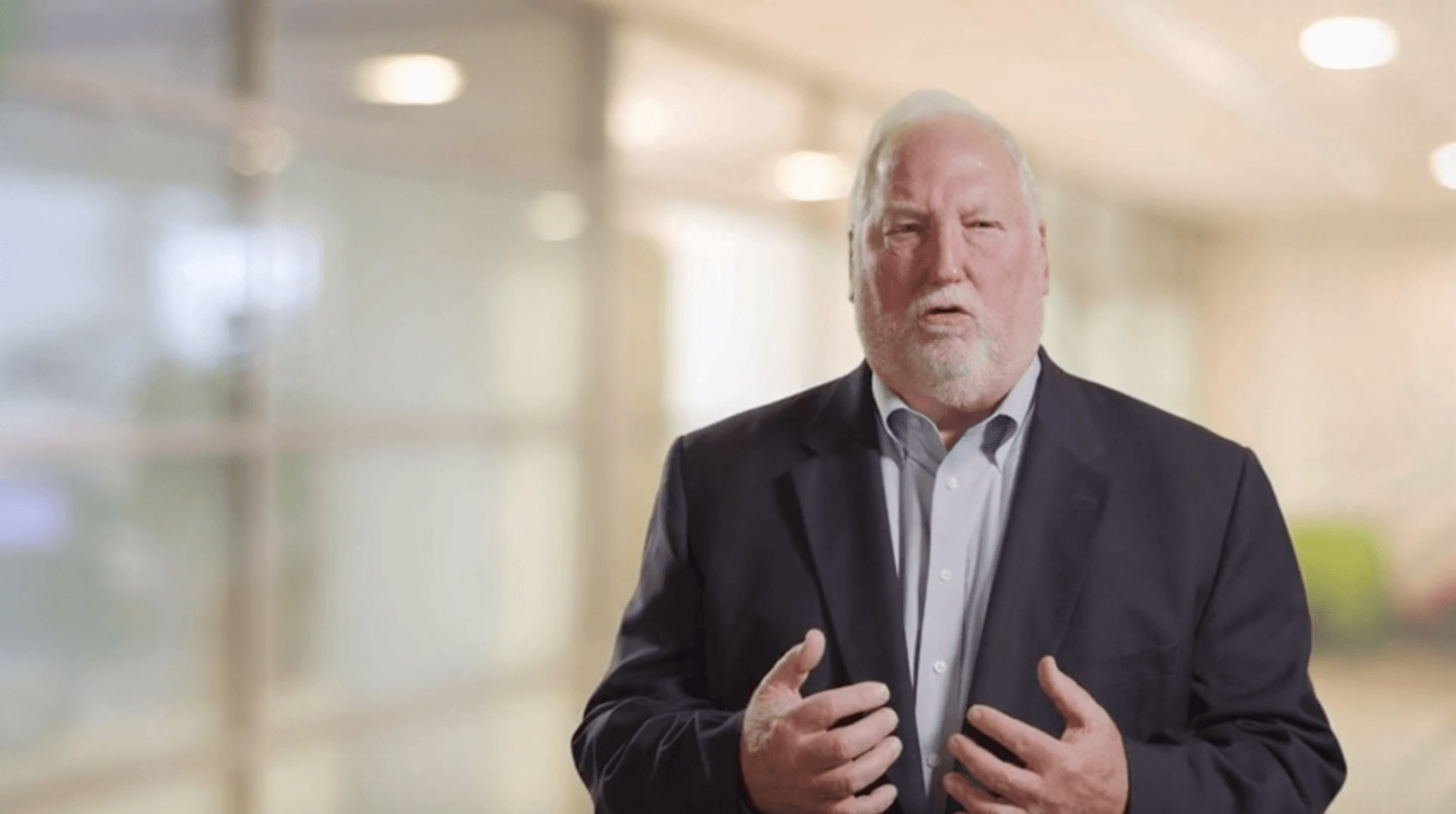 "In the midst of this pandemic I am reminded that our agency members are a shining example of resilience, grace, and determination that have survived many months of the most challenging time in travel history…they are taking steps to recover."
That's how John Lovell, the president of Travel Leaders Network and Leisure Group, kicked off the media briefing this week during Travel Leaders Bridge to the Future Conference, the group's annual conference that went virtual because of the continued impact of COVID-19.
The conference, which took place from Oct. 13 through Oct. 15, broke attendance records for Travel Leaders despite the change in format—over 4,000 attendees checked in during the first day of Bridge to the Future, something that Lovell, and the rest of the Travel Leaders team, sees as a good sign for the future of the trade.
"Time and time again the universe has tested our resolve and every time we have risen to the challenge," he said. "All of us need to be laser focused on ensuring the travel agency distribution channel remains strong."
Part of the optimism that Travel Leaders holds showed itself in a consumer survey that Internova Travel Group, the group's parent company and the new name of parent brand that was announced during a reorganization reveal this year, released earlier this week.
The survey, which queried more than 3,000 frequent travelers from both the U.S. and Canada in partnership with the WTTC, found that 70% of respondents plan to vacation in 2021, with 45% already having made plans. Close to a quarter of respondents (23%) said they plan to travel by the end of this year.
Most of those respondents said that they expect to take their next vacation via flight (47%), while others said they will drive (21%), cruise (17%), or river cruise (5%).
Meanwhile, Gloria Guevara, president and CEO of the World Travel and Tourism Council (WTTC), joined the call to talk about what WTTC is doing to try and guarantee a "V-shaped recovery" in the travel space.
"We have tried to make a point to learn from the past," she said, adding that WTTC wants to "make sure we do the right things and avoid the mistakes."
During the post-9/11 period, Guevara said, a different set of protocols implemented worldwide created confusion and caused traveler confidence to stall. Now, with members and non-members, including the CDC and the WHO, 120 destinations around the world have agreed to use the same protocols, that Guevara hopes will help consumer confidence. She also stressed the importance of travel advisors.
"We believe the expertise from travel advisors are very important because you know the best. We depend on the expertise from the travel advisors," Guevara said, adding "Together we believe that we can recover our sector in a V-shape."
Filling the void
When COVID-19 initially swept across the industry and suppliers started to pull marketing, Travel Leaders felt it was its responsibility to "fill the void."
"We knew that in the March-April time frame that suppliers were starting to go silent, so we as Travel Leaders had to fill the void," Stephen McGillivray, chief marketing and communications officer for Travel Leaders, said.
To do so, Travel Leaders created the Arm Chair Explorer, an email marketing campaign with social graphics, EBooks, videos, articles, Spotify playlists, and virtual tours, in mid-April. The goal was to allow clients to keep travel in their mind even though shutdowns were being rolled out across the world.

Armchair Explorer.
"The greatest testimony, beside the advisors, is the fact that Forbes issued a list and Armchair Explorer was on the list of the most inspirational travel videos," McGillivray said.
Another, more recent move that Travel Leaders made to fill a void that might had been left by some suppliers, was to get advisors on the road again with Fam trips.
"The best way for advisors to be able to sell various destinations is to personally experience them," Block said.
Travel Leaders is putting together 18 Fam trips to seven destinations across Mexico and the Caribbean over the next 60 days in partnership with some of its preferred suppliers including Palace Resorts, Iberostar, and Sandals.
"The purpose of this is to get 150 advisors to be able to share first-hand experience to be able to sell these destinations with confidence – they will be talking about what they do pre-travel and what happens during their travel," Block added.
The Travel Leaders team has also been hosting webinars for its members, with tips and guidance on how to improve the business while dealing with COVID-19. One of the webinars, the panel said this week, was on professional fees, which is something that Travel Leaders, along with a number of other agency groups, is recommending to its members.
"We are actually speaking very proactively about how our advisors need to charge like the professionals they are," Block said. "Meaning that they do need to charge fees and just not rely 100% on commissions. That's not to say that we believe commissions will go away, we don't, but we do believe that most agencies need to think about professional fees – it's something that we definitely believe is the future."
Book with Confidence
Travel Leaders is also aiming to make it easier for its advisors to keep up with constantly changing health and safety protocols with its new Book with Confidence program.
The program, which was officially announced this week during Bridge to the Future, will provide participating advisors with a checklist of destination entry and testing requirements, including those found when traveling through airports or on airplanes, tours, cruises, tours, and more. It will also allow advisors the opportunity to participate in webinars that will aid in that education.
The goal is to give "support to advisors who will give prospective travelers access to specific, curated information available to them through the program's database so the client can make informed, comfortable choices about where, when, and how to travel," McGillivray said.
Participating advisors will then be able to market themselves with the Book with Confidence logo in their marketing emails, on their website, fliers, and email signature.
New brand
Internova Travel Group this week also announced that it has selected Global Travel Collection (GTC) as the name for its recently combined high-service premium and luxury travel businesses, as well as its membership programs.
GTC, which was teased during the Group's restructuring announcement in May, includes including Protravel International, Tzell Travel Group, Andrew Harper, In the Know Experiences, Colletts Travel, All Star Travel Group and R. Crusoe & Son.
"Internova Travel Group is home to the finest and most successful group of travel advisors and agencies in the industry," said O'Hara. "From our newly-named Global Travel Collection brand, together with Travel Leaders Group and ALTOUR, we are able to service all types of travel needs for all types of travelers."

The new GTC logo.