After selling out its opening weekend in just two minutes last month, the first, official pop-up Taco Bell hotel in history is open and welcoming guest this weekend.
The Bell: A Taco Bell Hotel and Resort welcomed guests from 21 different states to the Palm Spring desert for the first time on Thursday, including one couple celebrating their honeymoon. Palm Springs city council members, local dignitaries, and fans were on hand to watch Taco Bell's Senior Director of Retail Engagement and Experience, Jennifer Arnoldt, cut the ribbon (appropriately made up of hot sauce packets) to officially kick off the opening weekend.
The hotel is open until Monday and is filling the weekend with dining and dancing, including offering yet-to-be released menu test items to its guests.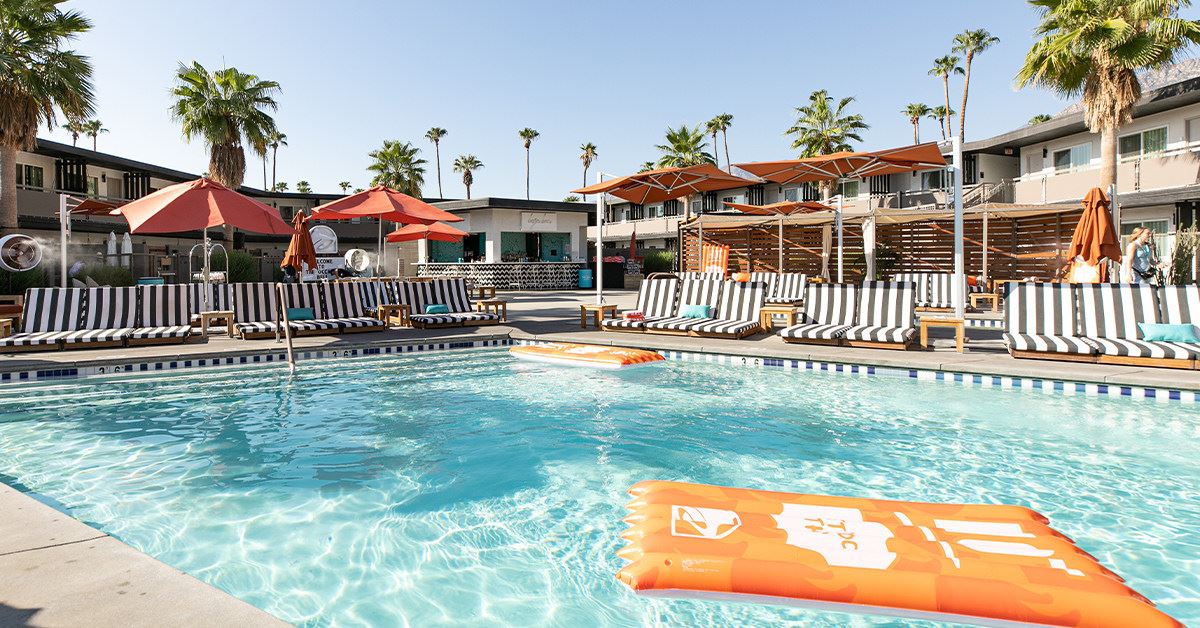 The hotel's pool and hot sauce packet floats. Photo: TB.
For entertainment, the hotel is serving up performances from DJs and artists such as LA-based rock band Wallows and New Jersey singer-songwriter FLETCHER. It will also offer movies poolside—paired with chipotle butter popcorn "dusted with Verde seasoning," naturally—that guests can enjoy on sauce-packet floats.
The Bell also offers a salon where guests can get done-up with more Taco-Bell themed offerings, including "Cinnamon Twist Braids, Baja Manis and Fire Fades," and a gift shop with commemorative hot sauce, shirts, and fire sunglasses.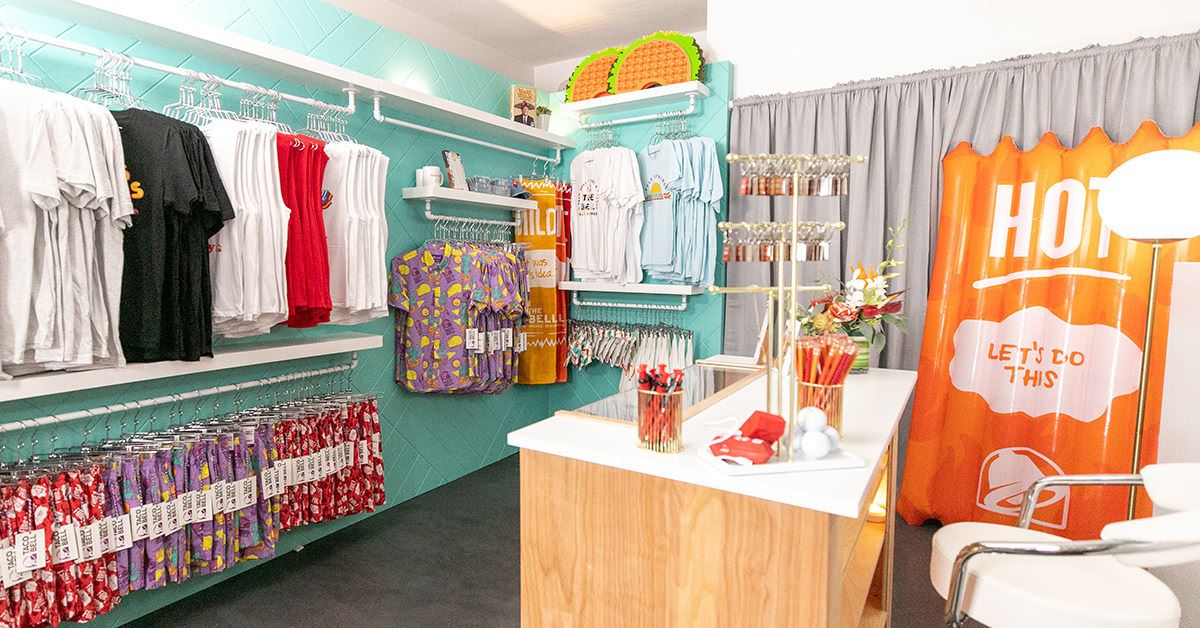 The hotel's gift shop. Photo: TB.
The 70-room hotel, which offered rooms at $169 per night and was available for only guest 18 and older, boasted accommodations for two to four people, all decorated colorfully to align with the Taco Bell brand, including a mini-fridge full of classic Taco Bell eats.
There's no word yet on the future of the pop-up hotel for Taco Bell, but the chain has opened an email list to keep the public informed on any future plans.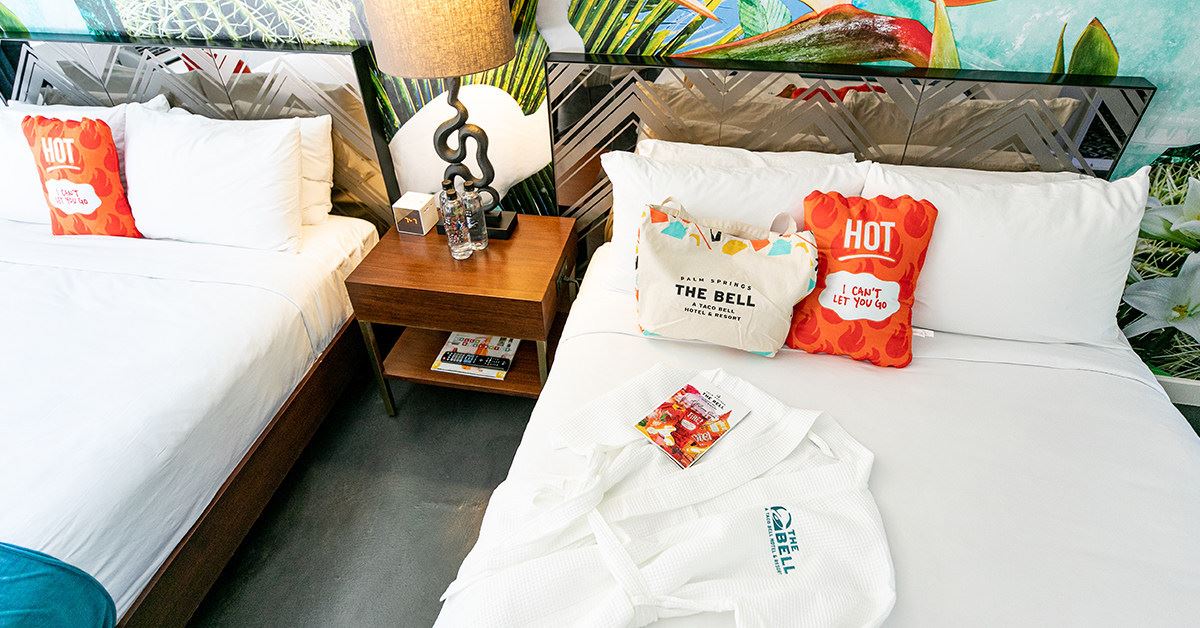 The Bell offered 70-rooms in double and single accomodations. Photo: TB.