Historic Landmark Chesterfield Palm Beach Unveils Refurbished Presidential Suite
by Maria Lisella /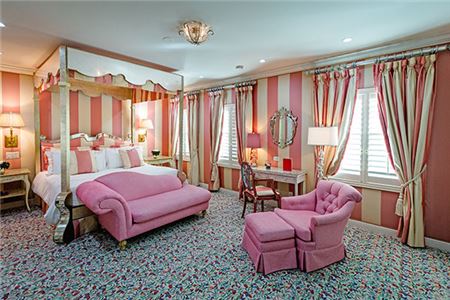 As part of an ongoing series of renovations to the landmark property, The Chesterfield Palm Beach unveiled its refurbished Presidential Suite.
Formerly known as The Penthouse, The Presidential Suite is one of The Chesterfield's grandest rooms. Discreet enough to have attracted world leader Margaret Thatcher and celebrities such as Lauren Bacall, the Suite, which takes up its own private floor, is accessed via a winding tortoiseshell-print staircase.
Located in the heart of exclusive Palm Beach Island, just steps from the star-studded shopping district of Worth Avenue and a short stroll from the golden sandy beaches of the Atlantic Ocean, The Chesterfield is a member of the Red Carnation Collection.
Each Red Carnation hotel is a landmark of history and tradition, from the recently restored Ashford Castle in Ireland, to the Milestone, a historic mansion hotel in the heart of London, to the iconic Oyster Box in South Africa. A collection of family-run, award-winning boutique hotels Red Carnation properties are located in the UK, Ireland, South Africa, Switzerland and the United States.