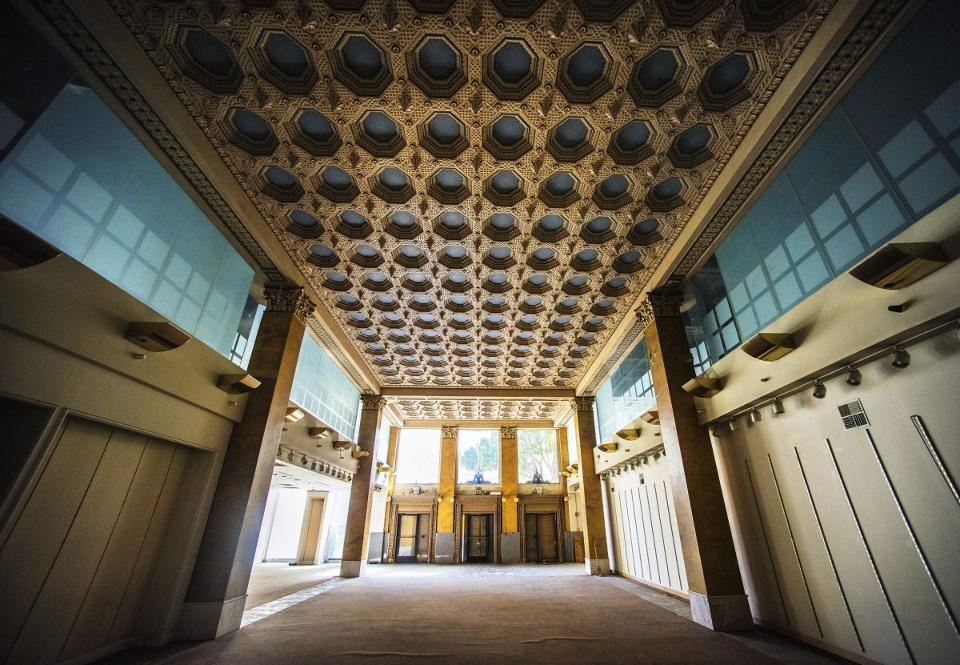 Who is doing what?
Juan Pablo Franky is CEO Karisma
Bryan Traficanti is interim CEO Intrawest, now owned by Henry Crown and KSL (Thomas Marano resigned)
Toby Smith is managing director Swire Hotels – Dean Winter is group director ops (Brian Williams is deputy chairman Swire)
Mark Keith is managing director Regent
Willem van der Zee leaves Apollo's Lapithus Hotel Management
Peter Bowling leaves Los Cabos One&Only Palmilla
Marco Roca, who publicly criticized the host hotel twice during Berlin's 2017 HICAP, is now president global development Caesars
Michael Metcalf is COO Crescent
Bob Loewen is COO Wyndham
Tom Ballance is executive vice president ops MGM
Mohab Ghali is vice president ops Egypt, North Africa, Hilton
Marco Franck heads Asia, Aman.
Openings
Mattheos (Aki) Georgiou opens 274-room Yabu Pushelberg-designed Munich Andaz
Amit Bahat opens Isrotel's 243-room Jerusalem Orient
Marco Metge opens 225-room Frankfurt Diaoyutai MGM
Jens Lassen opens 124-room Lübeck Arborea Marina Neustadt/Holstein
Lorenz Maurer opens Proper Hospitality's 131-room San Francisco Proper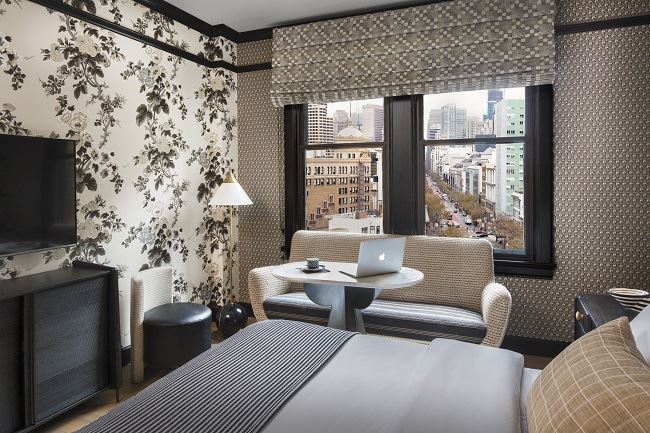 Guestroom at the San Francisco Proper.
Philip Pavel opens 241-room Los Angeles Nomad
Alan Pinado opens 233-room Miami AC Hotel Aventura
Marcel Holman opens 168-room Shanghai Sukhothai
Peter Brampton opens 368-room Perth Westin
Othmane Amrani opens Gaw Hospitaity's 85-room Yangon Hotel G
Lukus Kindlesparker opens Turnberry Associates' 533-room Nashville TV JW Marriott
Tiago Moraes Sarmento flags 76-room Anguilla Cap Juluca as Belmond
Helen Jacobe, as cluster gm, reflags 1997-vintage 291-room Mandalay Sedona as Hilton
David Vialli deflags Provenance Hotels' 1999-vintage, 205-room Portland OR Westin, now The Dossier.
Other managing director/general managers
Klaus Christandl Bangkok St Regis • Krister Svensson Singapore W Sentosa • Jan-Henrik Meidinger Taipei Grand Hyatt • Jan Peter van der Ree Berlin Grand Hyatt (and avice president) • Benno Geruschkat Zurich Park Hyatt (and avice president Italy, Switzerland) • Azar Salina Dubai Jumeirah Al Naseem • Melvin Yang Chongqing Regent • Simon Wu Taipei Regent • Mark Sterner St Lucia Sugar Beach Viceroy • Bernard Mercier Khartoum Corinthia • David Monson London Halkin • Keith Butz Miami Confidente • yy Akshay Bahl Nashville TN Thompson • John Imaizumi Dallas Omni • John Maibach New York Loews • Derek McCann Santa Monica Beach Loews • Fabrice Collot Seychelles Banyan Tree • Bruce Seigel Lake Tahoe NV Ritz-Carlton • Michael Murphy Lake Tahoe NV Hyatt Regency yy• Michael Branham Hangzhou Four Seasons • Michael Mestraud Guancaste Four Seasons Papagayo • Michel Cottray Brussels Steigenberger Wiltcher's • Michael Koth Bali InterCon (and resorts Indonesia, Malaysia, Thailand, IHG) • Michel Chertouh Tokyo ANA-InterCon • Markus Platzer Washington DC Willard InterCon (Patrick Birchall is Atlanta-based vice president new openings and ops).

Jan-Henrik Meidinger leads Taipei Grand Hyatt. Photo: Hyatt
Robert Jasper Johannesburg Sandton Sun (Peter Davidson runs Purple Fish consultancy) • Carlos Malliaroudskis Amman InterCon • Tim Flodin Los Angeles Jeremy • Tobias Ammon Muscat and Sohar Radisson Blus • Isidoro Di Franco Pisa Toscana Resort Castelfalfi • David Lemmond New York NoMo Soho • Jared Williams Dallas Highland, Curio • Marcus Glover Atlantic City Borgata • Scott Blakeslee Los Angeles Standard Downtown • Amanda Grandinetti Los Angeles Chateau Marmont • Julie Brisebois Montreal Alt • Khaled Zaki Fujairah Millennium • Amir Blattner Savannah GA Hyatt Regency • Ammar Hilal Dubai Fairmont • Laurent Thaudot Nanyuki Fairmont Mount Kenya Safari Club (Nils Axing looks for another opportunity) • Brian Connelly Cebu Marco Polo Plaza • Raoul Lemmerling Paris Westin Vendôme • Marc Handl Beijing Rosewood (Tomoko Yagi is acting gm Tokyo Aman) • Serge Ditesheim Providenciales Amanyara • Julien Surget Lake Powell UT Amangiri.
©Mary Gostelow 2017 (Mary Gostelow has been producing the monthly Gostelow Report market intelligence newsletter since 1992, gostelow@aol.com)