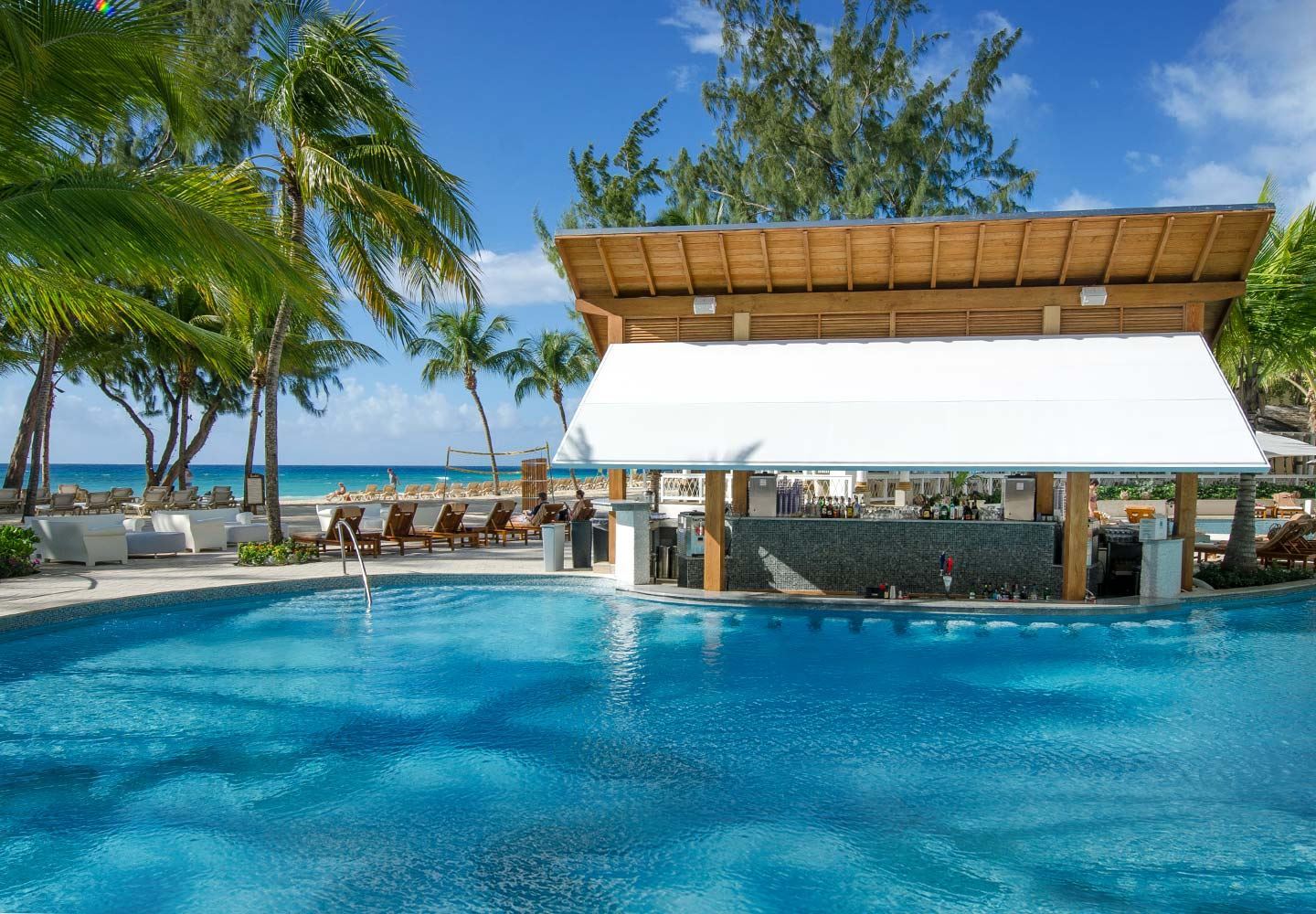 Gebhard Rainer is ceo Sandals (Adam Stewart remains Deputy Chairman of Sandals Resorts International and president Sandals Foundation) • Nicholas Hockman is senior manager lodging, Walt Disney Resorts • Peter Strebel is president Omni • At Nikki Beach, Kevin Wallace is president, Asia, and Alexander Schneider is Vice President Europe and Middle East • Antoine Berberi is SVICE PRESIDENT Ops Proper Hotels • Kevin Abramowicz is Vice President Ops COMO • Yoram Biton is md Central Europe, Leonardo • Heidi Kunkel is Vice President Ops Australasia, Hilton • Dennis Lanners is Vice President Ops North America, Millennium • Mark Vondrasek is chief commercial officer, Hyatt • James Young is hospitality director, Ho Chi Minh-based Military Bank • Philippe Garnier is SVICE PRESIDENT hotel services, Accor • Wolfgang Greiner heads Ops, Munich Hotel Partners MHP • Mark Havercroft heads Africa, Minor • Peter Clarke is Vice President Ops West Coast, IHG • Laurent Carrasset is Vice President South America, Belmond.
Iewan Berulava opens Adjara Group's 160-room Tbilisi Stamba ('printing house'), Design, originally to be InterCon • Anne Schaeflein opens Campbell Gray Hotels' 48-room Isle of Islay Machrie, which has a partnership with the Glasgow Conservatory • Ignacio Mendoza opens Talbot Hotels' 254-room Lima Hyatt Centric San Isidro • Mehdi Eftekari opens Bald Mountain's 85-room Calistoga Four Seasons Napa Valley • Roy Ball opens Bloomsbury Set-themed 49-room London Academy, and Lee Kelly opens 26-room Bray UK Monkey Island Estate, with a spa-on-a-barge – both are YTL owned, Champalimaud designed • Shigehiro Okada opens 10-room Tokyo Koe, directly above owner Stripe's 2 floors of its various fashion labels • Nori Uchiyama opens Asahi Shimbu's 164-room Tokyo Hyatt Centric Ginza, with 24/7 gym.
Patrick Moukarzel opens 54-room Sharjah Al Bait • Alejandro Casamor opens 246-room Cape Verde Hilton • Greg Stafford opens 250-room College Station TX Texas A&M Hotel and Conference Center • Philippe Cornaille opens Groupe Chaabane's 41-room Tunis Avani Les Berges Du Lac • Brett Hohn opens 219-room Broadbeach Qld Avani Gold Coast Residences • Simon Dell re-opens 96-room Hua Hin Mövenpick Asara • Alexander Doerr flags 80-room Berlin Das Stue, formerly the 1930s-vintage Danish Embassy, as Accor-managed SO Berlin Das Stue • Ada Egorova re-flags Alexey Govorunov's 137-room St Petersburg W Hotel as Accor-managed SO St Petersburg • Lutz Mueller re-names 58-room Koh Samui Sunset Coast as Avani • Dant Hirsch de-flags 391-room New York Trump Soho, now The Dominick.
Other md/gms
Tony Costa Dubai Burj Al Arab • Jerry Gibson Oahu Turtle Bay • Nick Ivezaj New York Kimpton Ink48 • Ilka Karl Mallorca Es Princep • Mohan Koka Miami Beach Kimpton Surfcomber • Awet Siumass Vero Beach Kimpton • Jim Mauer Grand Cayman Westin Seven Mile Beach Resort • Benjamin Bel Edinburgh Hotel du Vin • Eva Mount London Athenaeum • Ray Goetz London The Arch • Niels Vuijsters Denver Le Méridien Downtown • Christian Ruge Riyadh Burj Rafael Kempinski • Joel Meyer Douglasville GA Foxhall Resort • Justin Earle Jupiter FL Jupiter Beach Resort • Anne-Marie Brooks Anguilla Divi Little Bay Beach Resort.
Xavi Gonzalez Singapore St Regis • Natalie Ward Lenox MA Blantyre • Mario Piazza Maldives Angsana Velavaru • Mark Anton Meissen Dorint Parkhotel • Mark Stebbings Tucson AZ Miraval • Robert Berrey Austin TX Miraval • Lisa Namour Fort Lauderdale Bahia Mar • Kai Dieckmann Porto Montenegro Regent • Michael Feeley San Diego Hilton Mission Bay • Michael Bridges Santa Monica Viceroy • Eliezer Quinones Los Cabos Chileno Bay • Brian Kelleher Washington DC Capital Hilton • Dori Familiant McLean Hilton • Linda Pecoraro Kota Kinabalu Hilton • Bruno Chiaruttini Paris Hilton Charles de Gaulle • Jim Larson Kirkland WA Heathman • Hartmut Ott Cleveland Marriott Downtown.
Massimo Supino Vilnius Radisson Blu Lietuva • Julie Young Dallas Crescent (ex-Rosewood, now HEI) • Dominik Reiner Munich Mandarin Oriental • Rubén Cambero Sonoma CA MacArthur Place • Richard Engelmayer Berlin Steigenberger Los Angeles Platz (Gondra Wettley retires) • Gabriele Maessen Berlin Steigenberger am Kanzleramt (and eastern-region, Germany) • Stefan Frank Frankfurt Steigenberger Airport • Ilse Harley Baltimore Four Seasons • Vincent Hoogewijs London Four Seasons at Ten Trinity Square • Oliver Key Bali St Regis (and Nusa Dua Laguna, Luxury Collection).