In Memoriam: Former Travel Market Report Editor Robin Amster
by Daniel McCarthy /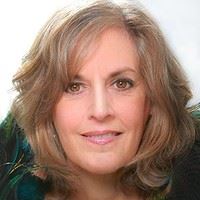 Travel Market Report sends its heartfelt condolences to the family and friends of Robin Amster, the former Travel Market Report editor who passed away last weekend.
Amster spent much of her career in journalism, including working as an executive editor at Travalliance Media up until recently; a year as senior editor at Travel Agent Magazine; and eight years as the hotel editor at Travel Weekly ending in 1993.
Among her many years in the travel industry, Amster worked as the editor-in-chief for Travel Market Report between 2013 and 2015, helping the publication grow to where it is today.
Outside of travel, Amster also spent four years as the projects editor for Design NJ Magazine and a year as the editor-in-chief at New Jersey Savvy Living Magazine.