Italy Reopens to U.S. and Canadian Tourists on COVID-Tested Flights
by Jessica Montevago /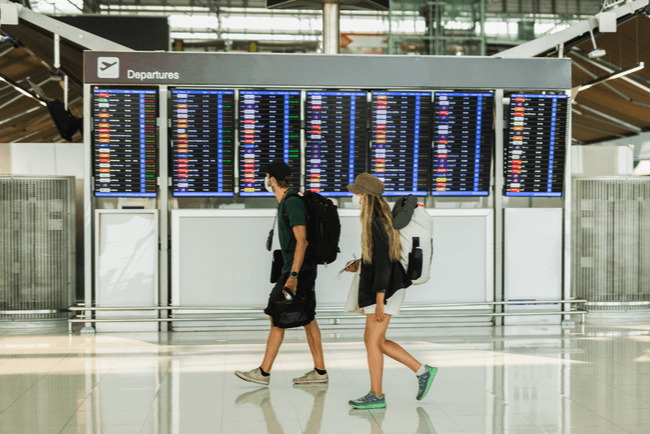 Tourists from the U.S. and Canada will be allowed to travel to Italy on board COVID-free flights without quarantine. Leisure travelers will once again be able to visit the country for the first time in more than a year.
The policy change is effective from May 16 through July 30, the Italian health ministry announced.
The Minister of Health Roberto Speranza has also extended the testing of COVID tested flights, which are already in operation at the Rome and Milan airports, to the airports of Venice and Naples.
To fly on COVID-tested flights from the U.S. to Italy, all travelers are required to complete a series of mandatory testing both before departure and on arrival, regardless of vaccination status. Passengers must provide a negative COVID-19 polymerase chain reaction (PCR) test up to 72 hours before departure, take a rapid test at the airport just before boarding, and take a second rapid test on arrival in Italy.
If all three tests come back negative, visitors will be able to enjoy a quarantine-free vacation in Italy.
"We are opening up to safe tourism from all G7 states after more than a year. Until now, with covid free flights, it was not possible to come to Italy for tourism from non-EU countries," said Italy's foreign affairs minister Luigi Di Maio.
Delta currently offers three nonstop COVID-tested flights to Italy from the U.S., and effective May 16, all Americans, regardless of vaccination status.
The direct, COVID-tested Delta flight options, operated in conjunction with Italian airline Alitalia, include five-times-a-week between Atlanta and Rome (increasing to daily from May 26); a daily service between New York-JFK and Milan; and three-times-a-week from New York-JFK to Rome (increasing to daily from July 1).
Later this summer Delta will offer additional routes: New York-JFK to Venice starting on July 2, as well as Atlanta to Venice and Boston to Rome from Aug. 5.
American Airlines will also expand availability to quarantine-free flights to any customer, whether traveling for leisure or essential business, from New York's John F. Kennedy International Airport to Milan and Rome starting May 16.
American currently offers daily flights between JFK and Milan and three-times weekly service to Rome. American also operates four-times weekly service between Dallas Fort Worth International Airport (DFW) and FCO and expects those flights to become quarantine-free and open to all travelers in the coming days.
The move comes a week after Italian Prime Minister Mario Draghi said that Italy would reopen to vaccinated, recovered or COVID-negative tourists this summer. Italy is the latest European destination to welcome Americans in time for the summer. Croatia, Greece and Iceland have also reopened to U.S. travelers.