Jennifer Doncsecz: How One Travel Agent Triumphs Over Crisis
by David Cogswell /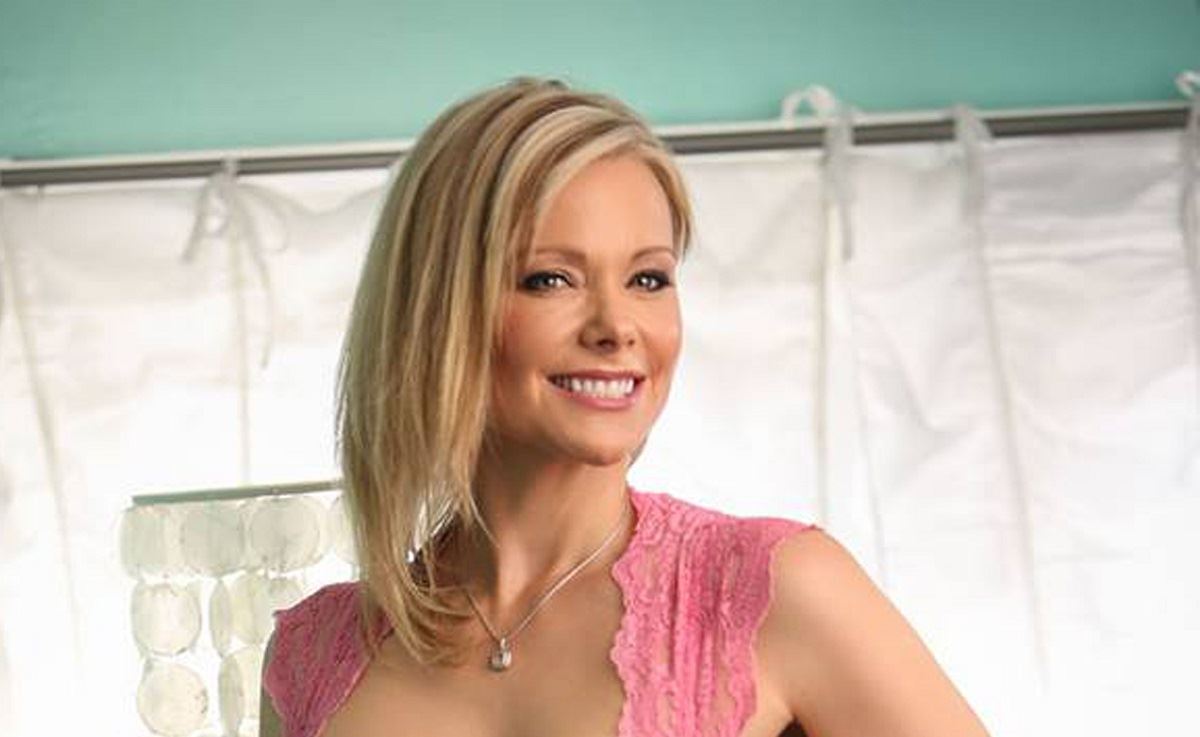 One of Travel Impressions' top-producing travel agents, who was on-site at the company's annual "Best of the Best" event last week in Cancun, was Jennifer Doncsecz, president of VIP Vacations. Her agency was named the top-selling destination wedding agency for Sandals/Beaches in 2017 and has been the recipient of a plethora of other awards and accolades. Doncsecz runs one of the nation's leading travel agencies, and offers up a model of business success in the retail travel industry.
Her ability to project herself as a media star is not incidental in the age of social media, where every business must also be in the business of media promotion. Media savvy is a major component of successful marketing today, and fortunately for Doncsecz, she has plenty. Her broadcasting and marketing skills, along with her travel expertise, have enabled her to create a sub-career as a TV travel expert.
She has been a travel expert for Fox News since 2007, and a regular on the Travel Channel's "Cruises We Love" and "Great Cruises" TV series. She has been a romance travel contributor for USA Today. Martha Stewart also named her the Honeymoon and Destination Expert for Martha Stewart's Weddings Magazine. And, that's only part of the list.
Her college major in communications and PR has served her well. But her life has been no bed of roses. In fact, Doncsesz' career might be seen as a morality play demonstrating how adversity always presents opportunities.
A recent Doncsecz tweet quoting Josh Shipp is a good summary of the attitude underlying her rise to success: "You either get bitter or you get better. It's that simple. You either take what has been dealt to you and allow it to make you a better person, or you allow it to tear you down. The choice does not belong to fate, it belongs to you."
Truth and wisdom! pic.twitter.com/wrpRGSS9Vd

— Jennifer Doncsecz (@travelgaljd) November 12, 2018
Flight from Chile
"Travel was in my blood," says Doncsecz. But it did not start so glamorously. At the time of her first international travel, the word "flight" referred to dire circumstances. Born in Chile, she had to flee the country with her mother after the coup on Sept. 11, 1973, when the democratically elected President Salvador Allende was overthrown by a military junta headed by General Augusto Pinochet.
"Chile had its own 9/11," she said. The violent coup left some 3,000 dead, imprisoned and tortured tens of thousands, forced 200,000 into exile, and ushered in a harsh military dictatorship that ruled the country until 1990.
Doncsecz was from a prominent family that owned a wine estate and vineyard. Her parents were both from Germany. Her father had come to Chile as a child with his parents. But her mother had studied in the U.S. before becoming a teacher in Chile.
"Because she had studied in the United States and she wasn't from Chile, she was suspect," said Doncsecz. "They thought spies were everywhere. A bunch of other teachers were disappearing. A housekeeper warned that they were coming to take my mom, so my father hired a plane that flew my mom and me over the Andes and landed in a golf course in Argentina."
As a child, Jennifer was largely unaware of the danger they faced at the time. "I think about that now," she said. "There were no cell phones, no credit cards back then. Suitcases were suitcases. They didn't have rolling bags. My mom had to get out of the country and up to the United States."
Once they were safe in the U.S., things went much better. Doncsecz' father got into importing Chilean wine into the U.S. and some other import-export projects, and did very well. The disaster in Chile led to a good life in America.
TV to PR and back
Jennifer nurtured her ambitions to go into TV. She was fortunate that her high school gave her access to a TV studio, and she was able to get a lot of practice at broadcasting even before she went to college. She learned broadcasting skills, how to read a teleprompter, and got used to being on camera.
But in college, she changed course. A trusted college a professor warned her that a TV career might not be her best option. You don't need to be in front of the camera, he said. There are only so many of those jobs. It would be better to go into PR and represent a specific company.
She earned her degree in communications and PR, and after she graduated, she went looking for a summer job. She drove to a strip of travel agencies.
"At the time, there were probably a dozen travel agencies within a mile of the school," she says. "There was no Google, no internet, no way to do research, only the Yellow Pages. I just drove to the 'travel mile' and walked into the first travel agency I saw. At the first one I walked into, I got a job."
Within a week, the agency flew Jennifer to Texas to do Amadeus training, to learn to use the GDS. By October, she was put in a corporate building and assigned to book corporate travel for a company in Allentown, Pennsylvania.
Although her specialty was corporate business travel, the employees were young and were making good money, and they liked to travel. They started asking her to book their leisure travel as well. She was so absorbed in her work that she put in long hours, always going the extra mile.
They were so happy with her services that they asked for a contract with the agency, but only under the condition that she be in charge of their account. When the agency balked at assigning only one person to that account, the client company asked her to come work with them. Her disappointing answer from the agency led to her starting a very successful business about a year and a half after she started her first job in travel.
9/11 and a new leaf
Doncsecz did well booking corporate travel along with some leisure travel. And then came the second 9/11 in her life, which would change everything again.
"I did a full 360 after 9/11," says Doncsecz. "After that happened, the only clients that kept traveling were the honeymooners. All the incentive group trips and all the corporate work went down to almost nothing. Even the families planning Disney trips or bachelor parties all stopped. After 9/11, nobody really wanted to get on a plane."
No one, that is, except the honeymooners. They were deep within the halo of romance and had that bravado that goes with making the commitment to embark upon matrimony. They were fearless.
"With the honeymooners, it was more like, 'My fiancé will die if we don't take this honeymoon. Planning weddings is stressful. We need to go through with this.'"
For Doncsecz, romantic travel was a godsend. It provided the vision for how to revive a business that had been crippled by 9/11.
"I had this epiphany," she says. "If I'm going to do something, I'm just going to focus on this and hopefully I can ride it through. And then, I just found I liked the work so much more."
The corporate travel agency died away and in its place was born a new company focusing on romance travel. She discovered how weddings and honeymoons could lead to growing business in other areas.
"When you have a destination wedding, the bride and groom have friends," she said. "If they have a best man, he's going to get married sometime. Then there is also the evolution of a traveler. You get married and then maybe you go on an anniversary trip. You have a kid and you go to Disney. You have a friend that you refer for a destination wedding."
Doncsecz built a thriving business driven by romantic travel. It seemed that love conquers all. Nothing could deter travelers who traveled for love.
Or almost nothing.
Romance travel's Achilles heel
Then in 2016, another crisis hit, and finally VIP Vacations' romance travel business met its match. There was one crisis that could penetrate even the halo of honeymoon travel.
"Zika was an eye-opener for us," said Doncsecz. "I always knew that, through all the economic shifts, that weddings and honeymoons were kind of recession-resistant. When the stock market fell, people were still getting married. When Trump scared people about traveling, they still went on their honeymoon. It was actually kind of bulletproof, until Zika came."
This was one scare that could frighten even the honeymooners. "People were canceling weddings left and right," said Doncsecz. "It was crazy. You don't mess with mama bear. What would you do if you were pregnant? You wouldn't risk anything with your baby. Those pictures were so scary! We had brides losing thousands of dollars on cancel fees because her sister was pregnant and they weren't going to have their wedding."
Authorities were saying you shouldn't even try to get pregnant for six months if you may have been exposed. "The kicker for me was, you don't even know if you have it," said Doncsecz. "It was like it was some mysterious, crazy thing you just carry? What?"
But, it was what it was. There was no combating it. It just had to run its course. And VIP Vacations had to adapt.
"People were blinded by it," said Doncsecz. "But what it did for my office was that, although sales came down, we now had time to do things we might have forgotten about when we were so overwhelmed and busy. So we sold a lot of the ancillaries. We made sure if people need insurance. We were selling excursions. We were really working through with clients and following up even more."
And the agents learned how to navigate through the crisis. They found destinations that were safe for honeymooners. With a little more time on their hands, they were able to form really strong relationships with hotels that were paying higher commissions. When clients returned from a trip, they took the initiative to call and ask how the trip went rather than just sending an email.
As a result, the company made as much commission in 2016, the year of Zika, as it had the previous year, which had been an excellent year. In 2017, revenue went up even higher.
The weddings business is now recovering from Zika. But VIP Vacations has adapted so that it will never be laid low by something like Zika again. And it caused the company to stake out a new niche that can take it to higher levels than ever before.
"We've become experts at places like Australia, New Zealand, Seychelles and the Maldives," said Doncsecz. "For us, the luxury market has really moved a lot of business, so I would much rather focus on the luxury market now than the destination wedding market."
So one more time, Doncsecz was hit with a devastating crisis and turned it into a solid step forward.
Parting advice
"We are often faced with obstacles that require us to change gears, such as 9/11, recessions, Zika, travel advisories, hurricanes, etc.," she said, "and rather than tell ourselves how amazing it is that we 'survived' these devastating times, I prefer to put plans in place so that the impact of any future events are not so catastrophic.
"I don't like creating a narrative of success over struggle, because I don't want to become complacent or allow ego to get in the way of building something sustainable. I'd rather look at the lessons learned versus the success."