Last-Minute Operational Issues Forces MSC Cruises to Delay Opening of Ocean Cay
by Daniel McCarthy /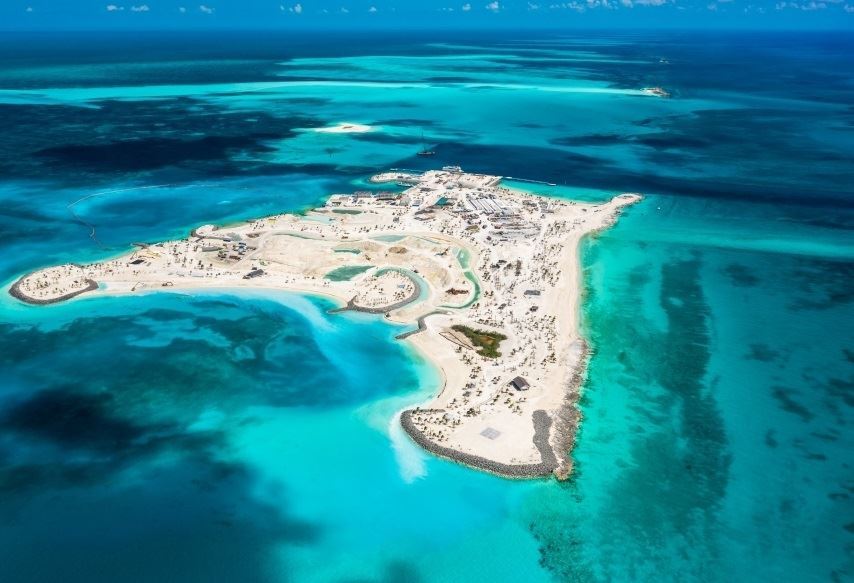 MSC Cruises said Wednesday the opening of Ocean Cay MSC Marine Reserve, its new private island destination in the Bahamas, has been pushed back to Dec. 5 after some "last-minute operational issues."
The MSC Cruises ships that were scheduled to call on the island before Dec. 5 will be rerouted to alternative Caribbean destinations or will add a day at sea to their schedule. Guests will be compensated for the missed call at Ocean Cay.
"This has been an extremely complex project as MSC Cruises has been fully committed to developing the destination in the most eco-friendly and sustainable way," MSC Cruises said in a statement. "While we fully anticipated that the island would be ready to receive guests this week, upon further evaluation with our onsite team and learning about last-minute operational issues that could impact the guest experience, we made the decision to cancel scheduled calls at Ocean Cay MSC Marine Reserve."
The cruise line said Hurricane Dorian followed by further adverse weather conditions with strong winds and heavy swell caused several days of interruptions and created additional delays. This included heavy weather in early November which required part of one of the beaches to be further reinforced.
Additionally, last-minute issues with the leveling of the sand in certain areas of the island, the completion of the second breakwater and other landscaping aspects have created further last-minute operational issues.
The island, near Bimini, has been a multi-year project that MSC Cruises first embarked on in 2015 when it signed a 100-year lease with the Bahamas Prime Minister to occupy and develop the land, just 65 miles off of Miami, the largest development of any cruise line in the Caribbean. Since then, MSC has worked to "protect, restore and conserve" the land, but has suffered some delays.
The line is currently working on rolling out a Conservation Center and coral nursery on the island, which, according to MSC, "will serve as an active base for coral education and research."
"Providing our guests with an outstanding experience in all destinations that we visit is a top priority and Ocean Cay is no exception," MSC said.
When it opens, Ocean Cay will have seven distinct beaches, each one different from the next with its own character and offerings for guests. It will also be surrounded by 64 square miles of protected water, designed to highlight the natural beauty of the Caribbean and give guests a 360-degree view of the island's beaches.