Libbie Rice Departing Ensemble Travel Group in September
by Daniel McCarthy /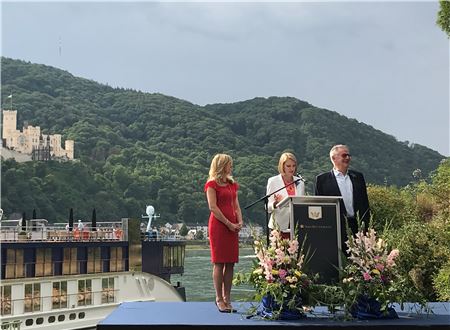 Ensemble Travel Group on Thursday morning announced that its President Libbie Rice would be leaving the group with her last day set for Sept. 10, 2019.
According to a statement from Rice, the decision to leave Ensemble "was definitely a difficult one for me to make" but she is confident that she is leaving Ensemble at a good time in the company. She will stay onboard until Sept. 10 to help with the transition.
"There have been four years of growth and now, our new CEO is in place to lead the company into the next decade."
"On behalf of the entire team at Ensemble, we thank Libbie for her nearly nine years of service and leadership and wish her the very best in the next chapter," states David Harris, CEO of Ensemble Travel Group. "We are truly appreciative of Libbie's dedication to Ensemble and know that the passion for travel that she brought to our business will also serve her well in the future."
Rice had been at the helm at Ensemble since 2011—in January of that year she started her role as co-president. She was appointed president in June 2019 after the group's other co-president, Lindsay Pearlman, announced he was leaving the company after 12 years of service.