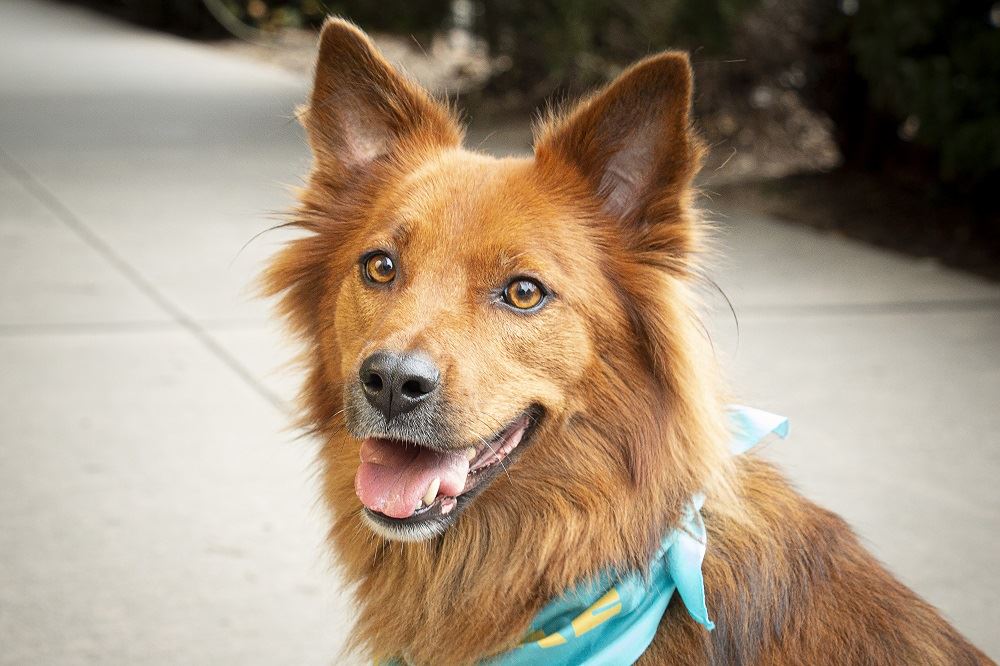 Visit North Carolina believes vacations should be experienced with "the same boundless joy our best friends bring to every moment." And with mountains trails, a museum park with 164 acres of fields, and plenty of beaches, the Old North State has a lot to offer.
Enter Mo, the team's newest team member in the newly created position of "Dog Travel Agent." The five-year old rescue dog and her owners will share firsthand reports on DogTravelAgent.com, which will also feature trip ideas, an adventure generator and user-generated content.
Mo beat out more than 500 candidates, after Visit NC reviewed videos and written applications since launching the campaign on Aug. 26, National Dog Day.
The state's official travel-planning destination decided to introduce the first dog travel agent when they saw that 45% of pet owners take their dogs with them when they travel. Mo won't be booking any trips for travelers or taking commissions on pre- or post-trips, but to make sure North Carolina is top of mind, Mo will provide expert travel advice from a canine perspective for the state's official source for travel planning.
"Nearly half of all dog owners now travel with their pets, and Mo will be an effective resource for finding the most welcoming hotels, campgrounds, parks and trails, breweries, restaurants, bakeries and other places that cater to tail-waggers," Wit Tuttell, executive director of Visit North Carolina. "Our goal is to make North Carolina the first place that comes to mind for travel with dogs, and we're confident Mo is the key to making this happen."
Mo's first trip was hiking amid the rugged peaks at Crowders Mountain State Park in Kings Mountain. Since then, she's grown to love that state's various hiking trails, as well as splashing in the ocean at Oak Island with her cousin Ajax and The Outer Banks.
Beginning with a fall trip to the Crystal Coast, Mo will also post on Visit NC's Instagram, Twitter, Facebook, Pinterest and Youtube accounts. Visit NC launched the hashtag #dogsvisitnc and Dogs Visit N.C. Facebook group for even more woof-worthy spots.