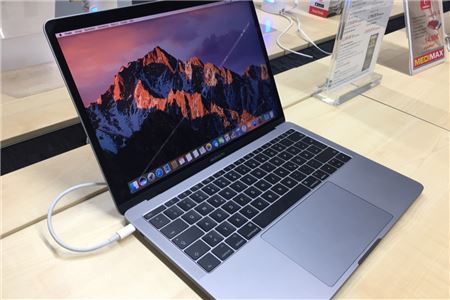 After the FAA issued a safety alert for the recalled 15-inch MacBook Pro last week, two Australian airlines are now banning the computer, and not just recalled models, from checked luggage, and requiring those in carry-ons to be turned off for the duration of the flight.
Virgin Australia and Qantas Airlines both announced this week that all Apple MacBooks must now be placed in carry-on baggage only. Qantas' ban, according to a media statement, only applies to the 15-inch MacBook Pro model.
The airlines join other international carriers, including Singapore Airlines and Thai Airways. Singapore Airlines will only allow the laptops to be brought on if passengers get verification that the laptop's batteries have been replaced.
Apple, which manufacturers the MacBook Pro, recalled some versions of its 15-inch MacBook Pro in June. The version that was sold primarily between September 2015 and February 2017 has a battery issue that could pose a safety risk on flights.
"The FAA is aware of the recalled batteries that are used in some Apple MacBook Pro laptops. In early July, we alerted airlines about the recall, and we informed the public," the FAA said in its safety alert statement earlier this month.
"We issued reminders to continue to follow instructions about recalls outlined in the 2016 FAA Safety Alert for Operators (SAFO) 16011, and provided information to the public on FAA's Packsafe website."