Nearly 8,000 Marriott Workers Continue to Strike Across Eight Cities
by Jessica Montevago /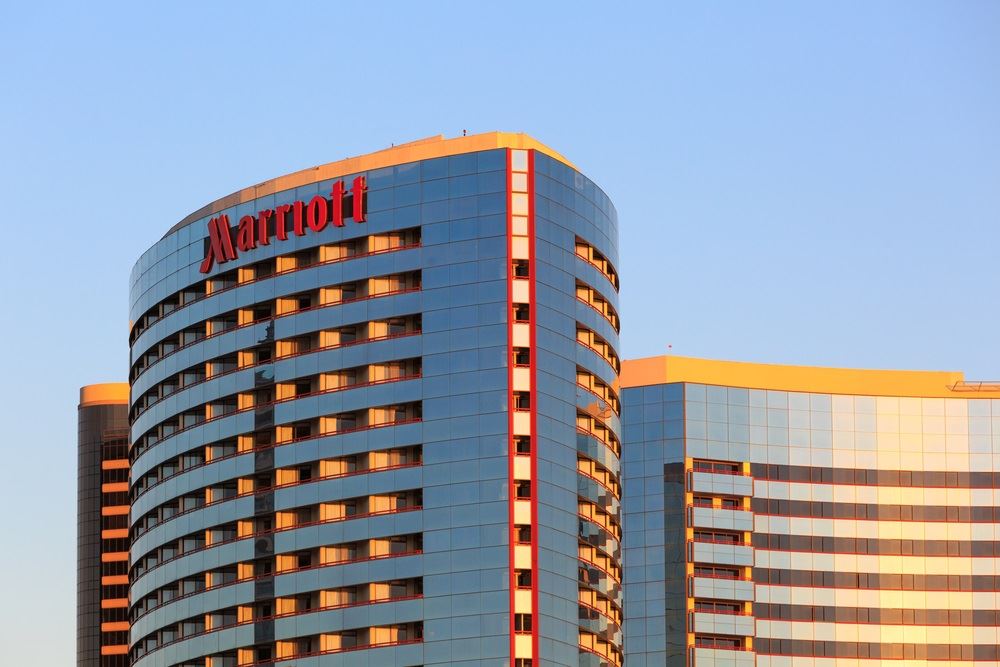 Thousands of workers at Marriott-owned hotels took to the streets in eight major U.S. cities, calling for higher wages, safety measures, and job security.
Nearly 8,000 housekeepers, bartenders, and other service workers walked off the job at 23 hotels in Detroit, Boston, San Diego, San Jose, Oakland, San Francisco, Maui, and Oahu, according to their labor union Unite Here.
Negotiations to renew labor contracts with the world's largest hotel company stalled in September, as employees called for raises, a certain number of guaranteed work hours, more secure schedules, better sexual harassment protections, and pregnancy accommodations. Workers across the country voted to authorize a strike citing mounting frustration over the stalled negotiations.
After buying Starwood Hotels in 2016, including the Ritz-Carlton and Sheraton brands, Marriott operates more than 6,500 properties. The company is valued at about $49.4 billion, according to Forbes, and made $3.2 billion in profits in 2017 alone.
Union officials said that Marriott remains unwilling "to make meaningful progress on central issues," so workers have decided to go on strike.
In response, Marriott said it is disappointed that workers resorted to a strike while the hotels remained open.
In Hawaii, guests are beginning to feel the impact, as the strike enters its fifth day. About 2,700 workers walked off the job at the Sheraton Waikiki, The Royal Hawaiian, Westin Moana Surfrider, Sheraton Princess Kaiulani and Sheraton Maui. Guests have made complaints of the strike disrupting their vacations, local media outlet Khon2 reported, from uncleaned rooms to no bar or food service. Some guests even complained that the picketing woke them up at early hours in the morning.
The Marriott strikes began last week, when about 1,500 hotel housekeepers, bartenders, and door attendants in Boston walked off the job at seven prominent Marriott-owned hotels.