New Evidence Brick And Mortar Travel Agencies Aren't Dead
by Lynn Elmhirst /

Almost any Canadian can sing its catchy jingle promoting its website, but after 25 years of establishing itself at the top of Canada's online travel retail scene, itravel2000 has surprised the industry by opening its first physical location in downtown Toronto this week.
The OTA is a division of H.I.S.-Red Label Vacations Inc, and Dianne Jackson, vice president of Red Label Vacations, attributes the milestone move to "untapped markets."
"We already have customers visiting the store looking to book travel," she said of the high-traffic, central downtown Sheraton Centre location.
The decision to open the store was triggered by an opportunity to take over a retail location from H.I.S.
"The acquisition of H.I.S was completed in March. We've been looking at the how and what makes sense for all brands within the H.I.S family to work together while at the same time remaining independent as different brands," explained Jackson.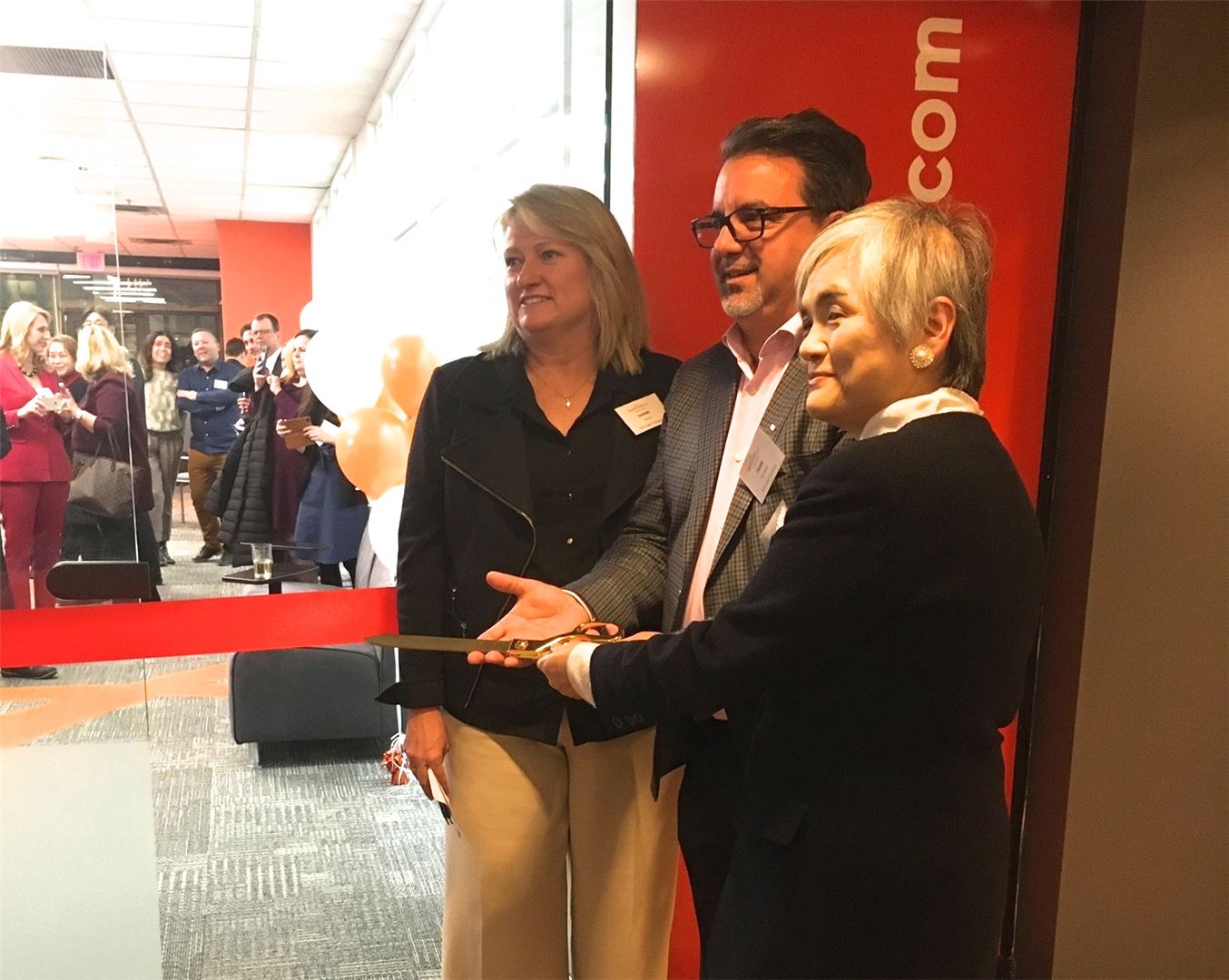 Red Label Vacations' vice president Dianne Jackson, CEO Frank DeMarinis, Takako Ito from the Consulate-General of Japan cut the ribbon on itravel2000's first storefront location.
In addition to being, "A great time to test," the new itravel2000 storefront sells products that can't be booked online.
"We are always up to a challenge and interested in testing future trends of the experience of purchasing travel, so we decided we would test the waters and give our customers a choice of click, call or visit."
The new itravel2000 storefront is uniquely positioned; it retained its role as the General Sales Agent for Japan Rail Passes, which must be purchased prior to travel to the country. Takako Ito from the Consulate-General of Japan attended the ribbon-cutting ceremony, using her remarks to welcome Canadian travelers to use the storefront as their gateway to explore Japan.
In addition, itravel2000 maintained the corporate travel business of the retail location, and plans to build on leisure outbound travel. Consumers can book vacation packages, hotels, flights, cruises, car rentals, other rail passes and tours at the itravel2000 store - with the added touch of face-to-face interaction with expert agents.
"We recognize the trends of travel and see that products that are not available online are becoming more popular. Our goal in opening this retail office space is to set itravel2000 up for success, and ensure we can meet the needs of the what the current Canadian travelers and future travelers want," says Jackson.
Until now, "itravel2000's customers could purchase products like safari and guided coach tours only through our call centers. These products are not bookable online," Jackson clarifies. And between, "our call centre location OR the new downtown store, travelers now have the ability to build more comprehensive travel packages and tours with the added touch of person-to-person interaction."
In that sense, the new storefront location puts itravel2000 at the leading edge of customized travel purchasing. Recognizing travel consumers want and need different booking experiences for different kinds of transactions, and putting themselves in the position to provide a range of experiences, future-proofs the company's business.
But there's a bigger picture about travel retail as a whole. itravel2000's new storefront opening, after focusing on online business since its start in the '90's, affirms the continued relevance of bricks and mortar travel agencies in an evolving travel retail landscape.
The primacy of neighborhood travel retail storefronts may have passed, but person-to-person interaction with an expert travel advisor, including face-to-face, is just as important as ever, as itravel2000's Jackson confirms.
"We believe in the value of the travel agent and the services we provide. We also believe the Canadian consumer recognizes and understands that value too, whether it is to help save money or time, or just have a trustworthy person do the research and make the right recommendations."