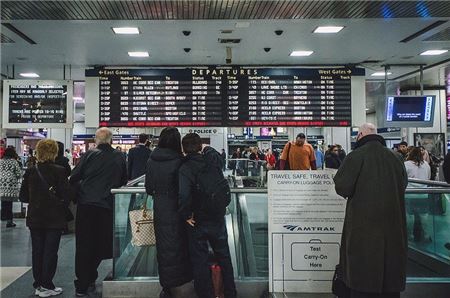 First there was construction at JFK, and then at LaGuardia. Now Amtrak has announced it will be cancelling some Northeast Corridor service this summer as New York Penn Station, the country's busiest rail hub, undergoes a significant infrastructure overhaul.
The service changes will impact Amtrak's weekday schedule between July 10 and Sept. 1, including:
Three round trip Northeast Regional trains between New York City and Washington, D.C. are canceled. Service between New York City and Boston is not impacted.
Three round trip Keystone trains (six total trains) between Harrisburg and New York City will start and stop in Philadelphia, and one round trip train (two total trains) will start and end at Newark, New Jersey. Service between Philadelphia and Harrisburg will operate at current scheduled levels.
The Crescent, operating between New York City and New Orleans, will originate and terminate in Washington, D.C. Connections will be provided on other Northeast Corridor trains.
There will be no impact to Amtrak's Acela Express, and Amtrak said it will soon announce changes to its Empire Service.
Amtrak's reservation systems have been updated to reflect these schedule changes and any passenger already booked on a train that has been canceled or altered will be contacted and accommodated on other scheduled services. More than 1,300 trains travel through Penn Station every weekday.
Amtrak's ongoing issues also have affected the Long Island Rail Road, which uses the Amtrak tunnels under the East River, forcing it to repeatedly delay and /or cancel trains over the past few weeks, occasionally stranding passengers for hours.