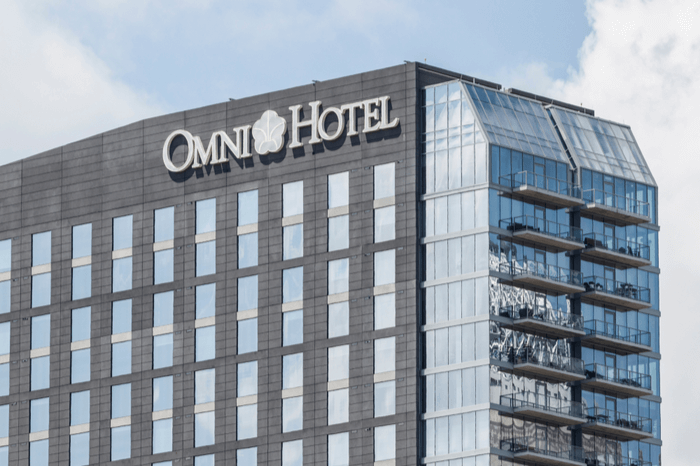 Omni Hotels & Resorts President Peter Strebel has come out against allegations that the luxury hotel chain misused funds from the company's Payroll Protection Program loan.
UNITE HERE, a union representing workers in eight Omni hotels across the country, claimed that Omni Hotels failed to rehire workers in accordance with the PPP requirements, but, according to a public message from Strebel shared on Monday, "each Omni property that received a PPP loan used the funds in ways consistent with legislation and exclusively as Congress intended."
To date, more than $51 million, the vast majority of the loans, were paid out as payroll and benefits expenses for thousands of our associates, he said.
Early in the pandemic, Omni Hotels made the decision to temporarily suspend operations at approximately 90% of its hotels, effecting nearly 22,000 associates. Strebel said in order to reduce the impact on associates, Omni Hotels has distributed PPP funds; privately funded financial gifts through its foundation, Omni Circle; and information provided at the property- and corporate-levels, including business updates and temporary job opportunities.
Through Omni Circle, The Rowling Foundation agreed to match any donation 5:1, Stebel said, allowing the company to provide more than $3 million in grants to associates affected by the COVID-19 crisis.
"It's been very disheartening over the last few days to see organizations and news outlets spread misinformation about our use of these funds."
Strebel said that this period has been devastating for business as well as for associates who may still be out of work. "While many of our hotels have begun welcoming guests back, occupancy is nowhere near pre-pandemic levels and our road to a full recovery will be long. Indeed, approximately 20% of our hotels remain closed because there is simply not enough consumer demand for them to re-open."
In a letter to the Small Business Administration and the Department of the Treasury last month, UNITE HERE Executive Vice President Carlos Aramayo has urged the SBA to "closely scrutinize" the company, especially if it applies for loan forgiveness.
According to Aramayo, Omni affiliates received 32 loans totaling around $76 million, with "direct knowledge" of nearly $15 million in funding received by the Omni New Haven in Connecticut, the Omni Parker House in Boston, the Omni Providence in Rhode Island, the Omni William Penn in Pittsburgh and the Omni San Francisco.
According to Aramayo, the Omni Providence, Omni San Francisco and Omni William Penn remain closed, with no union members having been rehired or paid. The Omni New Haven and Omni Parker House only recently reopened without all of their facilities, and the hotels have failed to recall more than 80% of our members who work at the hotels.