Renaissance New York Times Square Unveils New Guestrooms and Suites
by Jessica Montevago /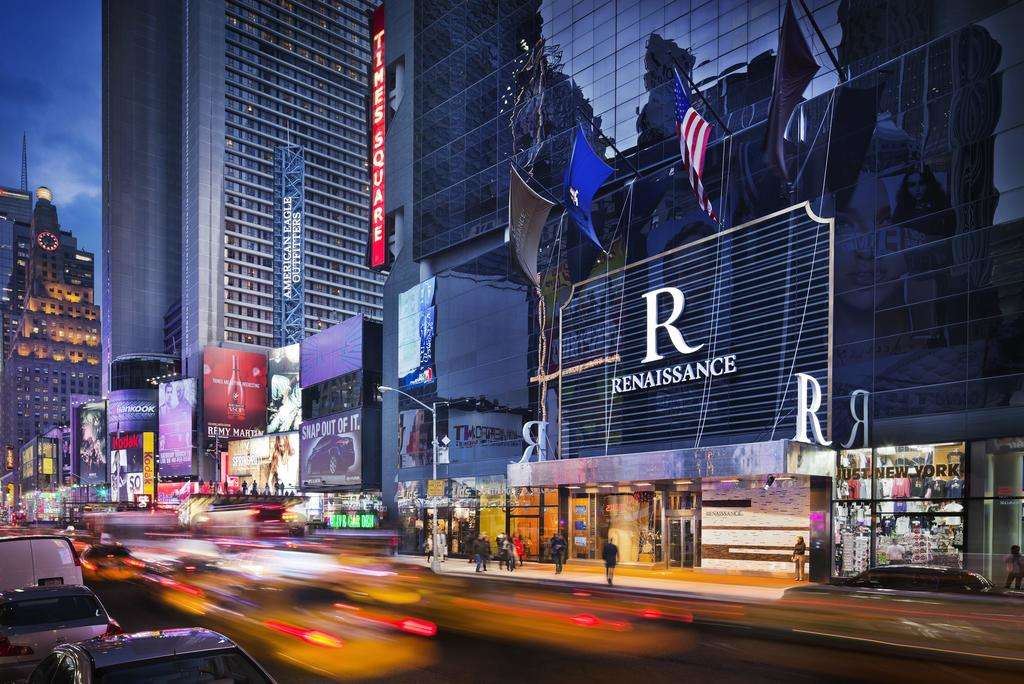 Renaissance New York Times Square debuted 317 redesigned guestrooms and suites, following the earlier completion of its terrace suites.
NYC-based Dash Design used Times Square neighborhood as its inspiration, with a color palette of cement gray and white with yellow accents, while paying reference to Broadway's theatrical roots.
Guestroom windows and their ombre window treatments serve as "frames for the theater that is Times Square." Refurbished bathrooms are outfitted with refinished vanities, artwork, and mirrors featuring a frosted outline of the city's famed skyline.
Curated touches include multifunctional, custom-designed furniture, which transform from seating to storage, and NYC snow globes.