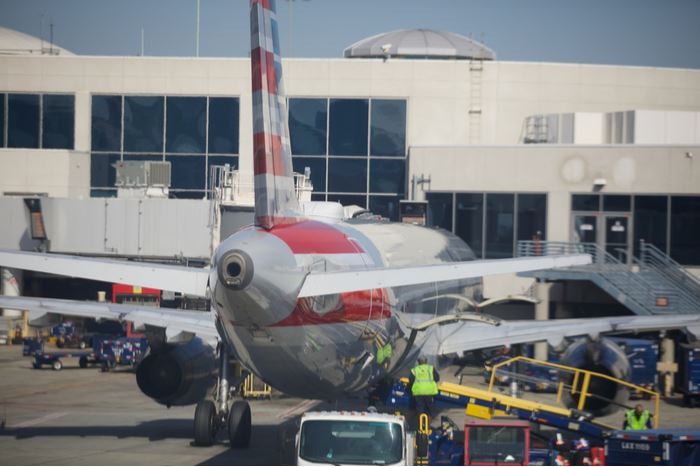 U.S. Senators on Tuesday called on major U.S. airlines to reimburse Americans for canceled flights because of COVID-19 travel restrictions and disruptions, after Congress approved a rescue package for the hard-hit industry.
In letters to at least 11 carriers, Senators demanded cash refunds be provided, rather than travel vouchers.
"We believe your company has a moral responsibility to provide real refunds, not travel vouchers, to consumers, and to support State Department efforts to repatriate any American citizens trying to come home," the letter said. "Americans need money now to pay for basic necessities, not temporary credits towards future travel."
Nearly 1,300 Americans have filed complaints with the Federal Trade Commission about being unable to cancel bookings/receive refunds on travel and vacation deals due to COVID-19, totaling to about $2.2 million in losses.
Southwest said on Tuesday it would cut more than 40% of flights from May 3 through June 5 amid a sharp decline in travel demand because of the pandemic. Other U.S. carriers have said they are cutting 60% or more of their flights, including American, United, Delta and Alaska Airlines.
If airlines respond positively to the letter, it could in turn help travel advisors, who are facing credit card chargebacks from frustrated consumers who take matter into their own hands when they cannot get a full refund. Consumers who are unable to secure refunds, instead being offered ticket vouchers with some airlines whose routes have been impacted by COVID-19, are disputing credit card charges to try and secure their original payment.
This week, ASTA said it had flagged the issue with the Department of Transportation and "will take whatever action possible on behalf of our members to resolve these and related issues as the need arises," president and CEO Zane Kerby said.
"We call on the airline community to do what is right—protect the traveler by offering a refund action on all tickets during this unusual, once-in-a-lifetime pandemic and allow travel agencies to manage the travel agencies they booked without the threat of a credit card chargeback or subsequent debit memo."